What is

HubSpot Marketing Hub? 
HubSpot Marketing Hub is one of the five hubs that make up the HubSpot CRM platform. The powerfull marketing software is specifically designed to help businesses manage and optimize their marketing processes. With a range of automation tools and features, the Marketing Hub streamlines marketing efforts, helps track and analyze campaign performance, and better collaboration between teams.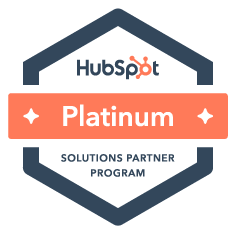 HubSpot Marketing Hub
How does HubSpot Marketing Hub work?
HubSpot Marketing Hub is an all-in-one marketing solution designed to help businesses optimize marketing processes and create better results in relation to marketing activities. The Marketing Hub is more than just a marketing automation tool because it offers a comprehensive set of features and tools to enable businesses to better connect with target audiences, streamline marketing processes, and drive more conversions and revenue.
The Marketing Hub seamlessly integrates with other HubSpot tools and hubs, such as the Operation Hub, Service Hub, CMS Hub and Sales Hub, as well as social media channels, email providers, and much more.
HubSpot Marketing Hub is packed with various tools and features within areas, such as contact management, marketing automation, landing pages, lead capturing, analytics, and reporting. In the section below, we will take a closer look at the different solutions; free, starter, professional, and enterprise.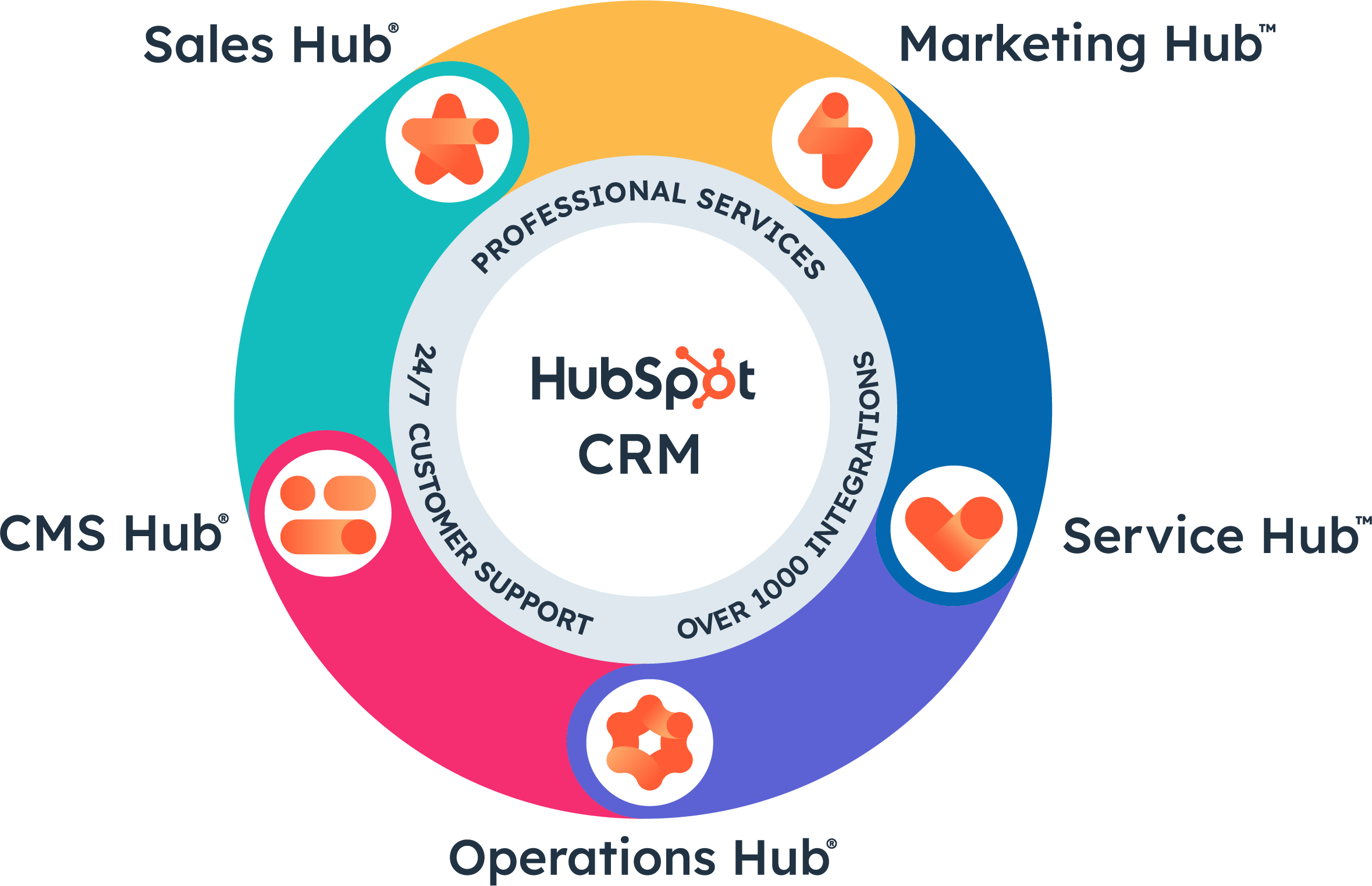 Get the Uiltimate HubSpot Platform
Get the 3 golden steps to implement the Ultimate HubSpot Platform. Download the free guide made by the Top HubSpot Partner in the Nordics.
HubSpot is a powerful platform that can help businesses create sustainable growth and manage their marketing, sales, and customer service activities.
Implementing HubSpot can be a complex process, and it is important to have a clear strategy and place in place to get the most out of the platform.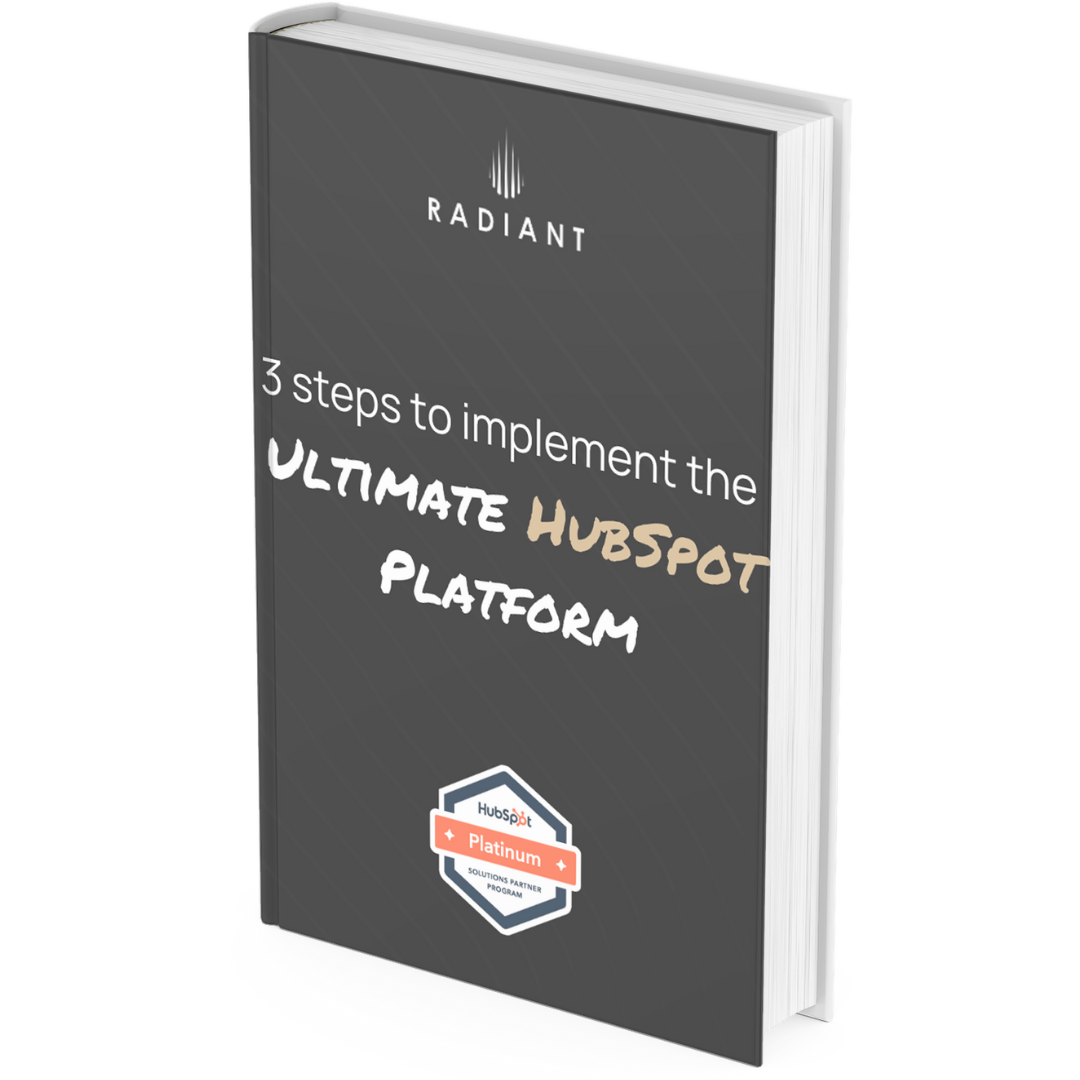 HubSpot Marketing Hub Solutions
Which Solutions do HubSpot Marketing Hub offers?
HubSpot Marketing Hub offers four distinct plans – Free, Starter, Professional, and Enterprise – each with its own set of features, tools, and limitations. To help you make an informed decision about which plan that suits your needs, we have provided a summary of the most important features below. 
It's important to note that some features may be limited, even if they are included in a specific plan. For example, 10 dashboards are included in the starter plan, but 25 dashboards are included in the professional plan. Get a full overview here.
Choosing the right plan can be a challenging process, which is why many ask a HubSpot Partner like Radiant for guidance. Our team of experts can help you identify the plan that matches your needs. So, if you need help, don't hesitate to reach out.
HubSpot Marketing Hub Free
Did you know that HubSpot offers a free version of the Marketing Hub? With these free tools, you have access to variety features, that can help you manage your marketing efforts more efficiently. While some feature are limited, Here are some of the most important ones included in the Free version:
Contact Management: Organize and manage your contacts, and tracl all interactions in one place.

Email Marketing: Create, send, and track personalized email campaign.

Facebook, Google, and LinkedIn Ads:

 Advertise on social media platforms and track performance directly within HubSpot.


Forms:

 Build and customize lead capture forms for your website and landing pages.
Landing Pages: Design and publish landing pages that convert visitors into leads and customers.

Live chat:

 Connect with website visitors in real-time and provide instant support.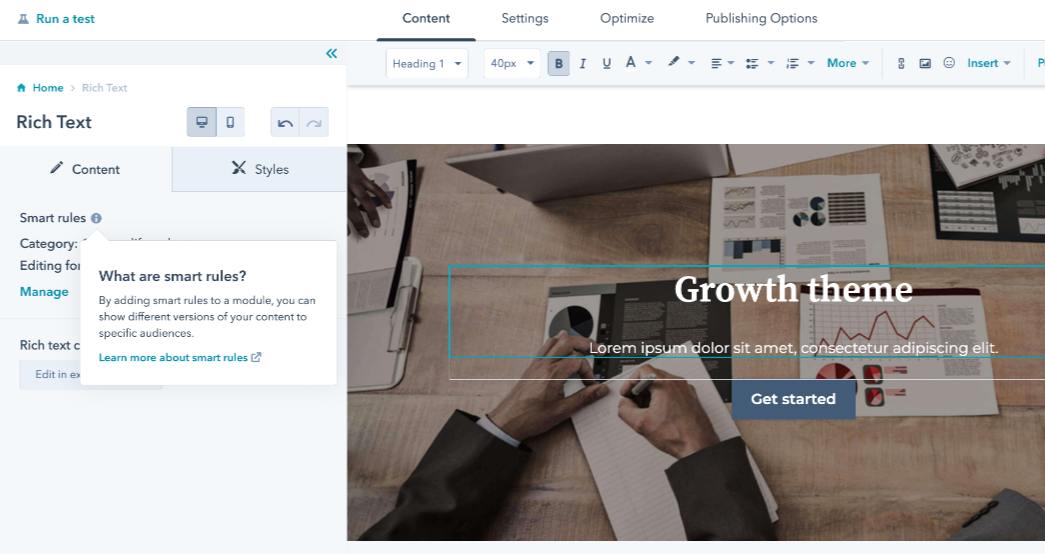 HubSpot Marketing
Hub Starter

Upgrade to the Marketing Hub Starter solution and get more features and tools. At the same time, enjoy all the same features as the free version, but with fewer limitions. For example, you will have 10 automated actions per form (compared to 1 automated email per form in the free version.)
All features from Free 

Ad Retargeting:

 Show targeted ads to people who have already interacted with your brand.

HubSpot Branding Removed: Remove HubSpot branding from your content, including emails and landing pages.

Landing Page Reporting:

 Track landing page performance and make data-driven decisions to optimize your conversion rates. 


Marketing Automation:

 Automate repetitive marketing tasks, personalize customer interactions, and nurture lead towards conversions.

Multiple Currencies:

 Sell and operate in multiple curriencies, with automatic currency conversion.

Form Automation: Automate up to 10 form actions

Multi-language content creation:

Have multiple language versions of your website

Email automation:

Automate up to 10 email actions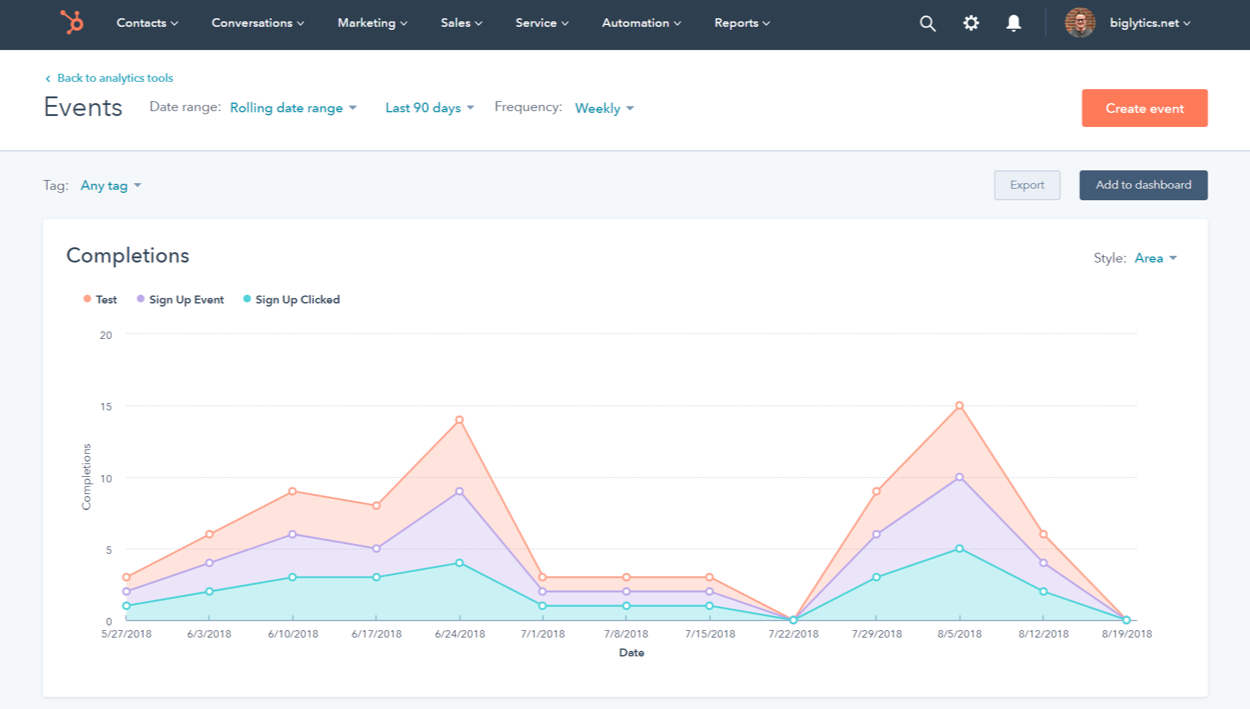 HubSpot Marketing
Hub Professional

Upgrade to the Marketing Hub Professional and take you marketing efforts to next level. You will gain eccess to advanced features, such as custom reporting, advance SEO recommendations and a social media management tool. Here are a few of the features you get in the HubSpot Marketing Hub Professional solution: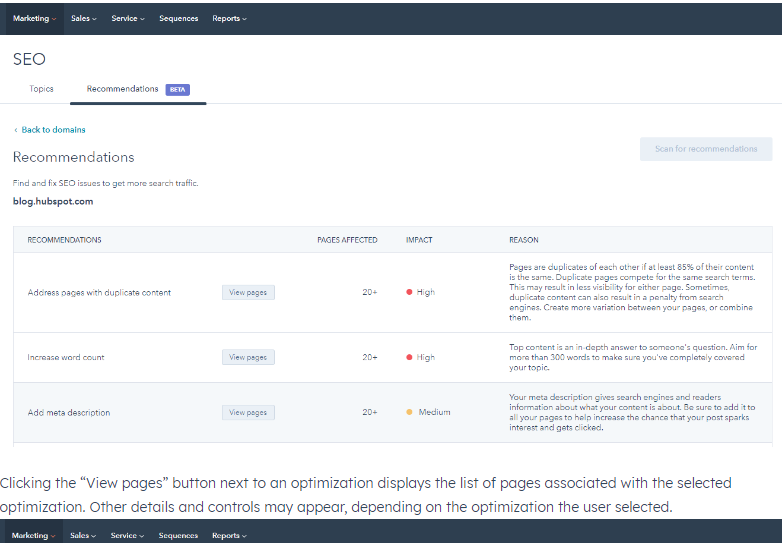 HubSpot Marketing
Hub Enterprise

Get the full package with the Enterprise solution. By choosing Enterprise, you get full access to HubSpot's complete marketing offering. All features from the professional solution is included, as well as advanced features like Multi-Touch Revenue Attribution and Predictive Lead Scoring.
All features from Professional
Account-Based Marketing: Target high-value accounts with personalized content, ads, and communications.

Adaptive Testing:

 Optimize your marketing content and strategies based on real-time testing and performance data.


Multi-Touch Revenue Attribution:

 Track and attribute revenue to specific marketing touchpoints across multiple channels and campaigns.


Predictive Lead Scoring:

 Predict a lead's likelihood to convert based on behavior and data.

User Roles:

 Set and manage user roles and permissions to controll access to sensitive data and features. 

YouTube analytics integration:

Integrate Youtube analytics with HubSpot
Customer journey analytics: Reports with up to 7 stages will give you the best view of customer journeys
HubDB: Transform data management in HubSpot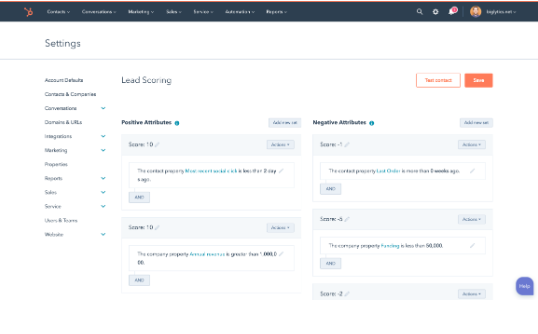 Pricing
HubSpot Marketing Hub Pricing
Take a look at the following overview of pricing plans and some the included features. It's important to note that prices and feature limitations may change, so be sure to contact a HubSpot Partner or check HubSpot's website for at full overview of current features and pricing.
All features from Free

1000 marketing contacts included

10 actions within email automation

Ad Retargeting

Remove HubSpot Branding

1000 custom properties per object
All features from Starter

2000 marketing contacts included

Unlimited forms automations

Unlimited actions within email automation

SEO analytics

Duplicate management

Content strategy
All features from Professional

10000 marketing contacts included

Multi-touch revenue attribution

Predictive lead scoring

Hierarchical teams

Sandbox account
Buying additional marketing contacts in each solution for a monthly fee is possible. 
Still confused about the pricing plans, features, and limitations? As a Top HubSpot Partner, we help you to get the right hubs and versions matching your needs – and get the best prices and deal structures. 
Want to know more?
The Ultimate HubSpot Marketing Hub
How to Get the most out of HubSpot Marketing Hub?
In order to maximize the potential of the HubSpot Marketing Hub, you must have a knowledgeable team on board. The HubSpot Academy can provide a range of free courses, webinars, and certifications. For even more tailored support and solutions, consider partnering with a Certified HubSpot Partner like Radiant. We can help you implement and optimize the platform to suit your specific needs and also get the best prices. With the guidance of a certified trainer, you will be able to use the platform in pratice and achieve your goals.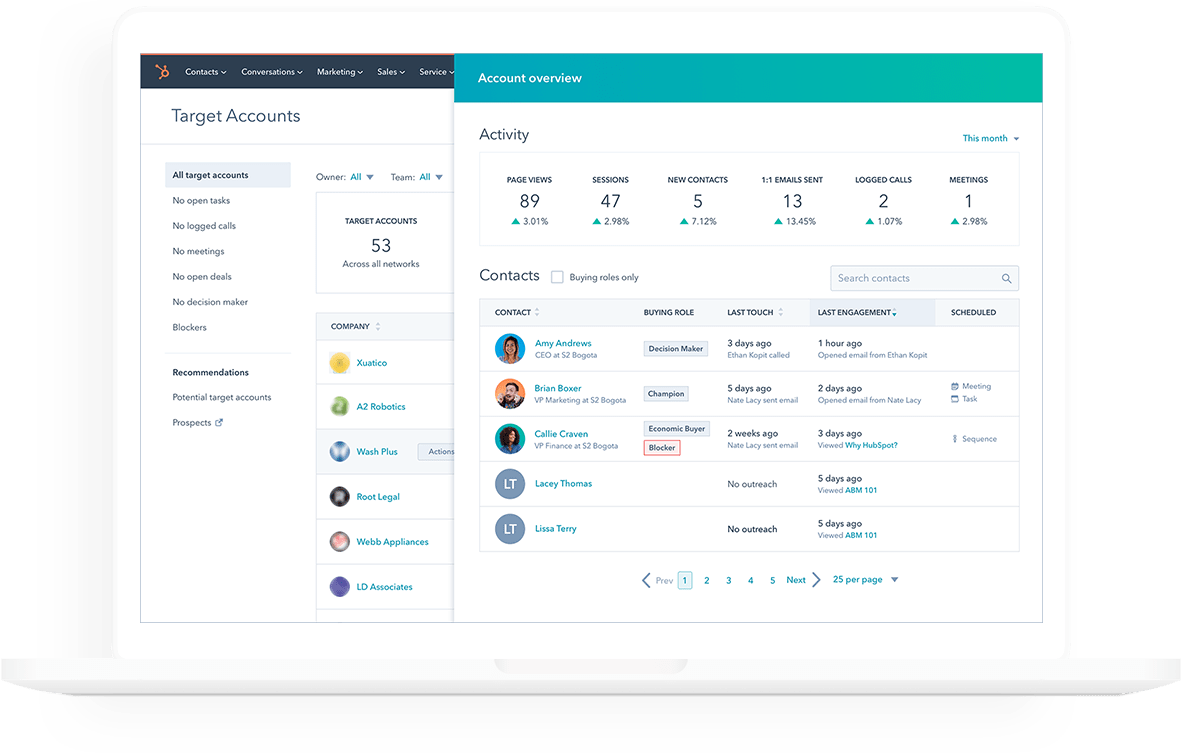 Who is Radiant?
We scale businesses
We implement industry-leading HubSpot Platforms. Because we've accumulated thousands of datasets from actual sales and marketing, we know what works in the Nordic market.
We practice what we preach: we don't just tell you what to do. We actually do it for you. 
R

We implement! enable! scale! The ultimate HubSpot platform

R

Leading HubSpot Partner with +25 HubSpot Certifications & 5/5 stars

R

B2B Sales as a Service with record-breaking ROI results

R

Founded in 2017. In 2023 we're +30 employees in DK and NO.

R

Purely for B2B
Download B2B Sales tools
Best practice to enhance B2B Sales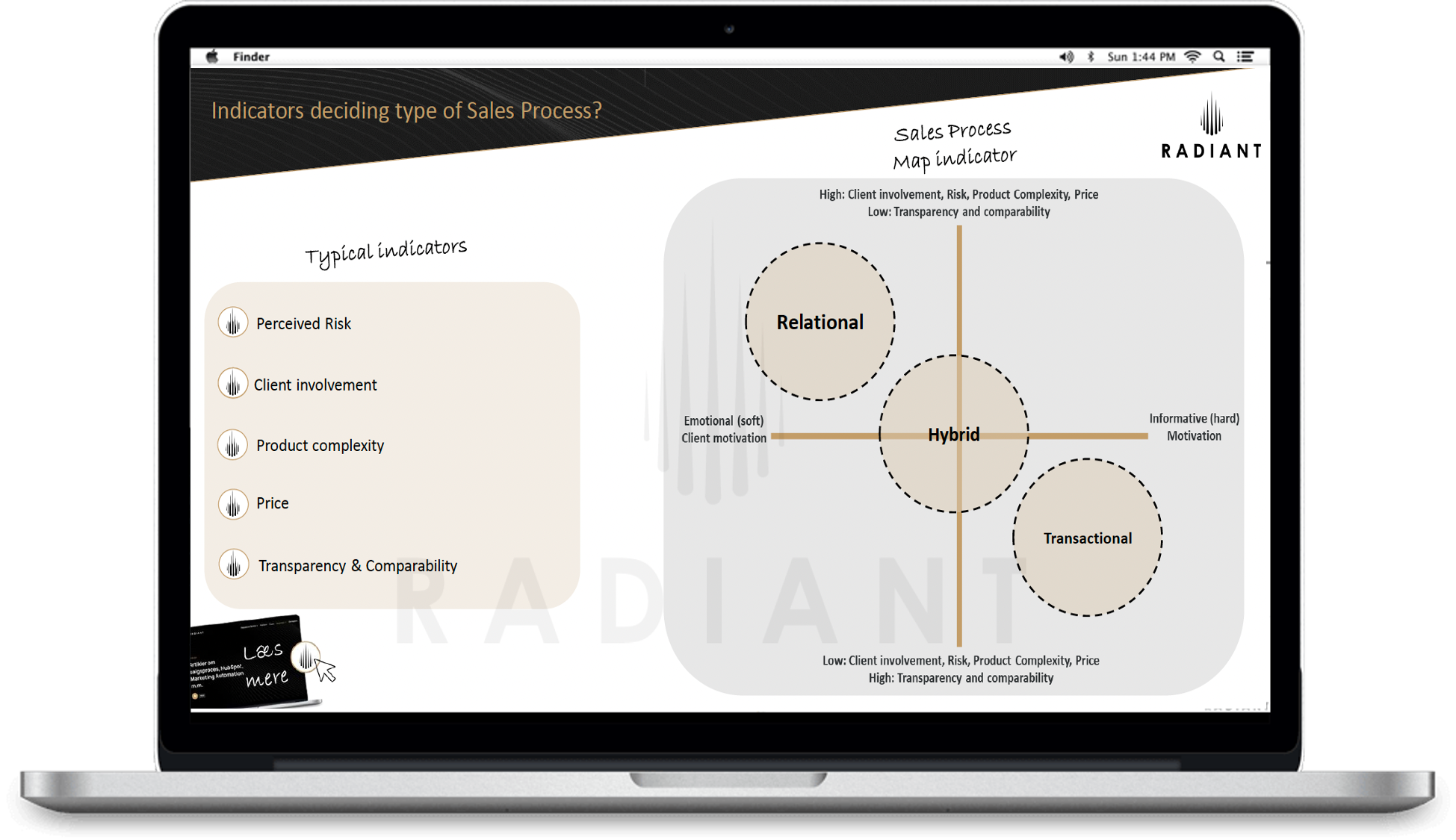 Hybrid Sales Process Template
Hybrid sales is the most succesful way of doing sales. It is the combination of multi-channels, transactional sales and relational sales.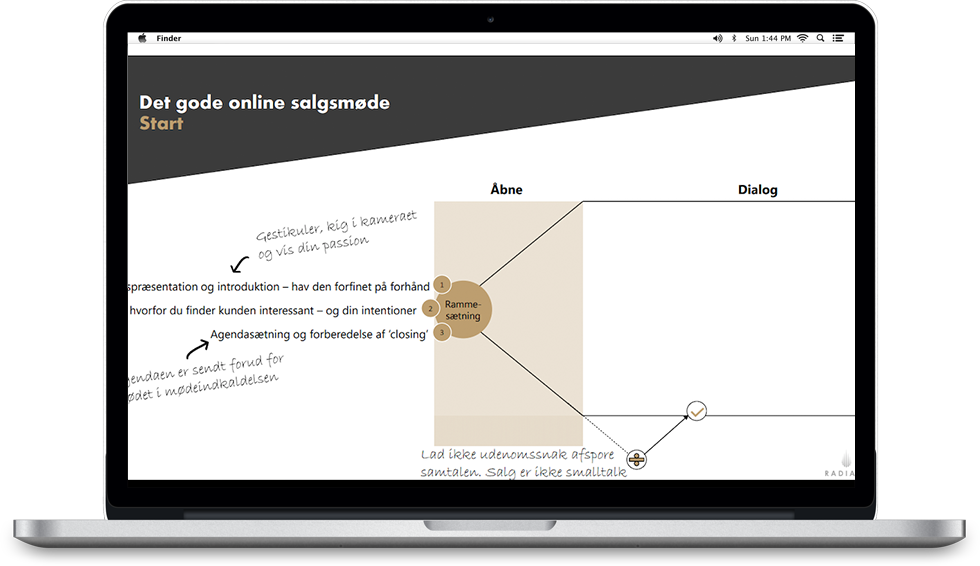 Enhance your online sales meetings
We provide you with the best practice structure and framework to have succesful online sales meetings with the optimal outcome.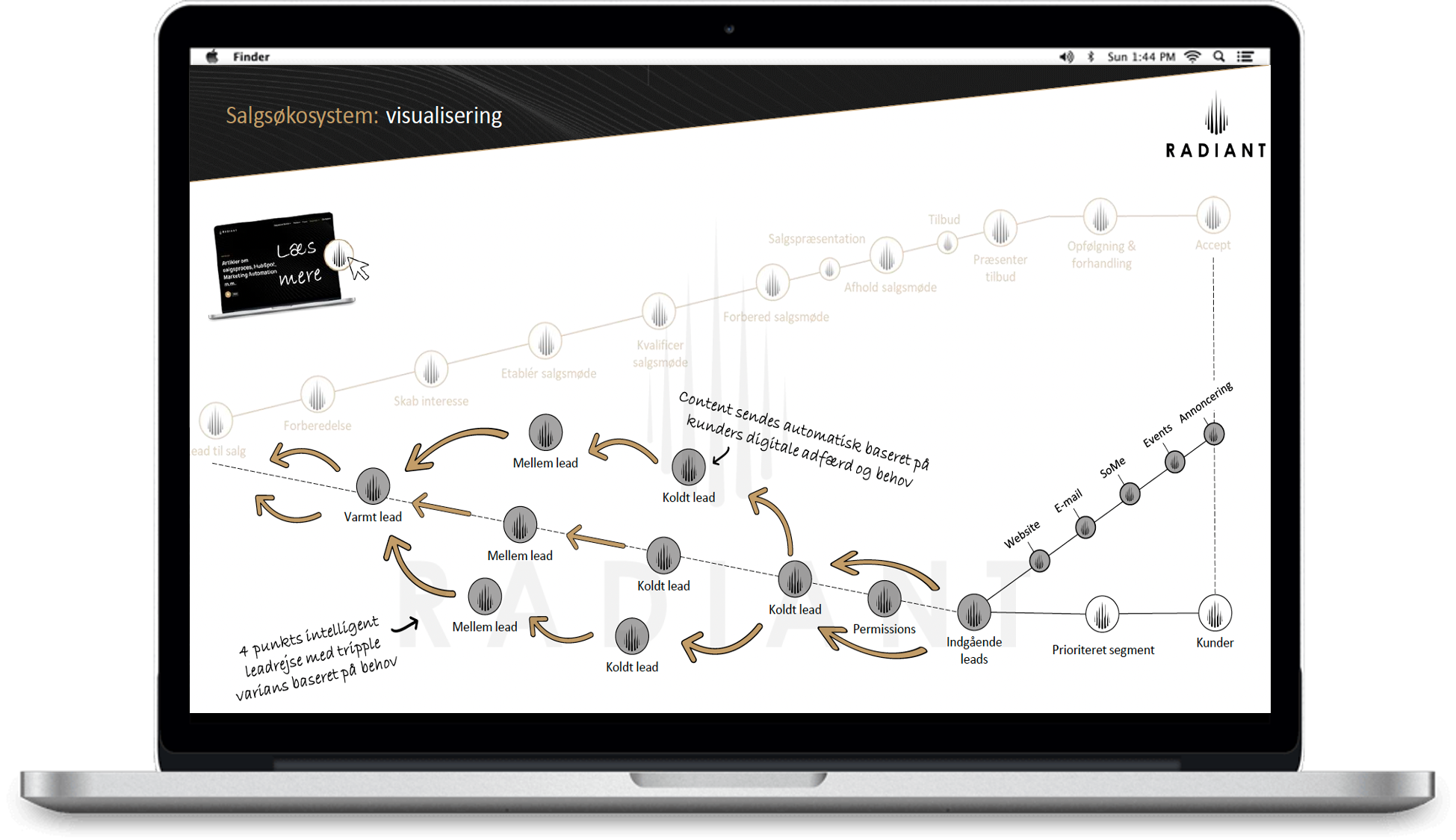 Lead Development Framework
Understand how you design effective marketing funnels by using this simple Lead Development Framework applied in HubSpot. 
Articles about B2B sales and HubSpot mastering
Learn about B2B sales, Sales as a Service, sales processes, HubSpot Implementation, HubSpot enablement, HubSpot integrations and how to utilize a HubSpot Partner etc.