HubSpot Implementation
Implement HubSpot
Tailored best-of-breed HubSpot implementation in 2-4 weeks.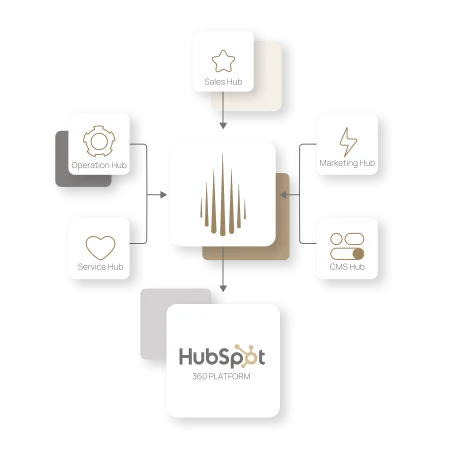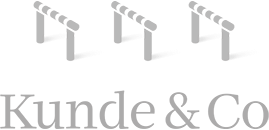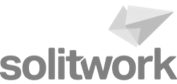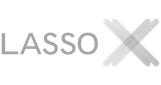 Hubspot CRM Implementation
Implement the HubSpot Platform with Radiant
Within 2-4 weeks, the HubSpot 360° Platform will be fully implemented and operational. This encompasses scope, negotiation, design, implementation, data migration, and training.
R

HubSpot Implementation with a Top HubSpot Partner

R

+25 HubSpot Cerfications, Trainer license, 5/5 stars

R

HubSpot Partnerships for unique integrations

R

Leading HubSpot Platform

R

Deep tech, data, and process insight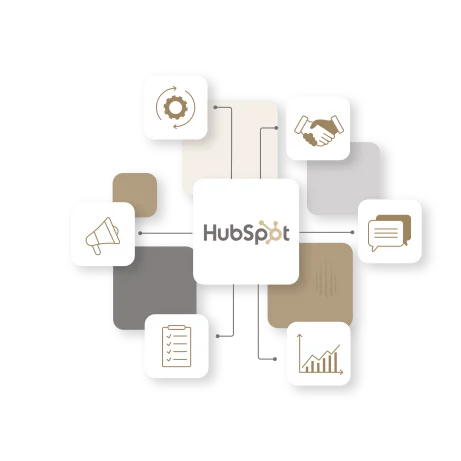 "It has truly been a pleasure working with Radiant. The best recommendations."


"Radiant has implemented HubSpot to immense satisfaction."


"I recommend Radiant as HubSpot Partner. Excellent HubSpot cooperation."

Scope and negotiate the best prices
Scope and Negotiate
We scope and negotiate the best deal for your needs, saving your time and money. As a Top HubSpot Partner we make the complexity of features, hubs, and pricing structure easy to understand to match your business, budget, and needs. 
R

Get the right Hubs and versions matching your needs

R

Get the best price and deal structure

R

Save thousands of euros on onboarding & discount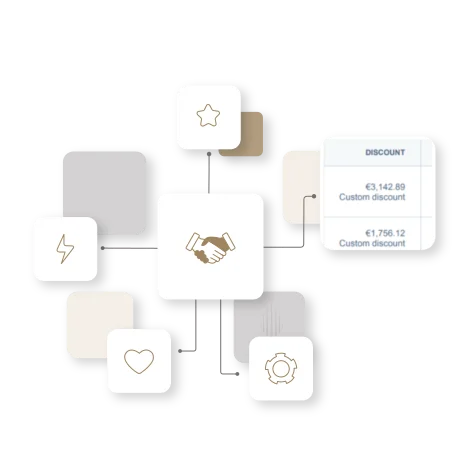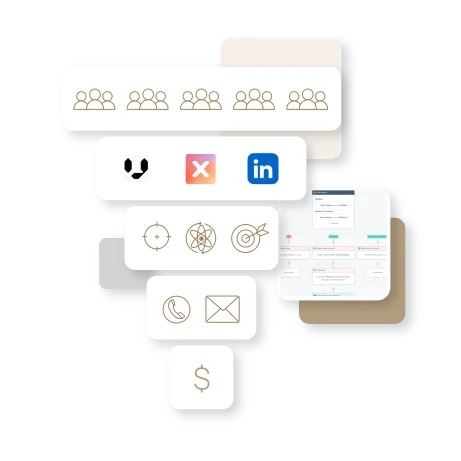 Implement and design HubSpot funnels
360° Funnel Design and Implementation
A 360° HubSpot funnel design and implementation to generate more and better leads for marketing and sales. We have created and implemented thousands of effective and successful funnels to align best practices with the preferences of your ideal customer profile and market. 
R

Lead and MQL generating Marketing Funnels

R

Increased hit-rate with Intelligent omni-channels

R

360° funnel synergy for marketing, sales & CS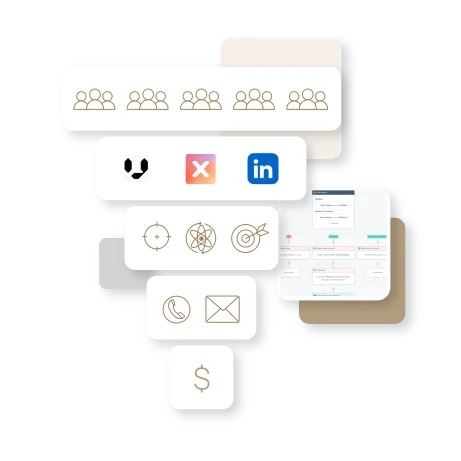 HubSpot CRM Architecture
CRM Architecture
We ensure access to relevant properties in HubSpot CRM. This may include information such as the technologies your ideal customer profile is using, their growth rate, presence of keywords like 'ESG', 'SaaS, etc. on their website or annual report, or the contact information of stakeholders. 
R

View relevant data & properties only

R

All historic data available & enriched

R

Reduce time spent on propecting and administation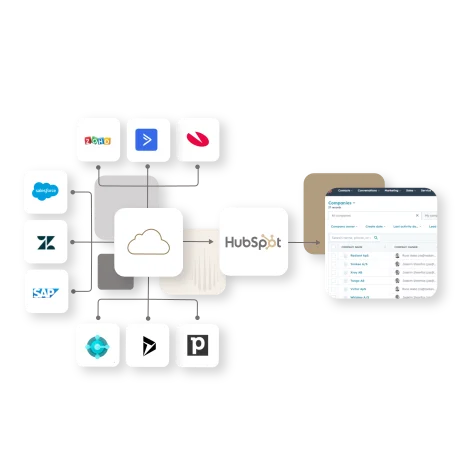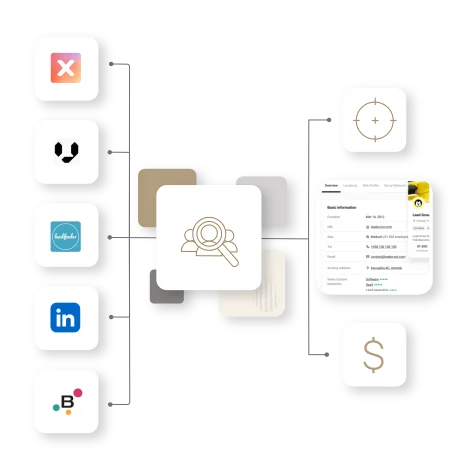 Prioritize right customers in HubSpot
Segmentation & Ideal Customer Profiles
We identify and prioritizes ideal customer profiles to obtain valuable client data and contact information. We also establish automatic data updates and triggers so that your sales team has a clear understanding of who, why, when, and how to target these ideal customers. 
R

Prioritize Ideal Customer Profiles

R

Valuable client data & contact information

R

Know exactly who to target at the right time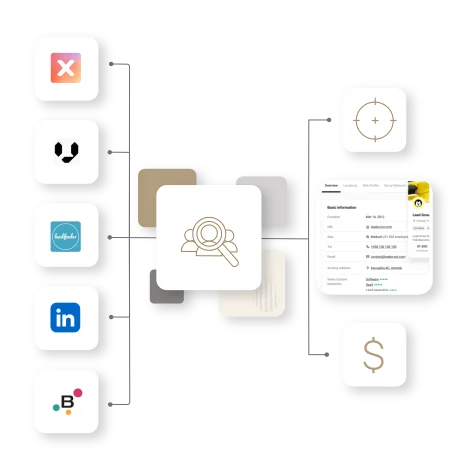 Optimize HubSpot efficiency 
Integrate your tech to HubSpot
Automating processes, sharing data, and creating a unified digital workplace allows for seamless integration with HubSpot's true commercial ecosystem, resulting in synergy. Integrations enable efficient data flow, eliminate the need for manual data entry, and reduce administrative tasks and errors, leading to a significant increase in overall efficiency.
R

Enable A-Z insight of Return-on-Investment

R

Reduce administration and risk of errors

R

Share data & increase efficiency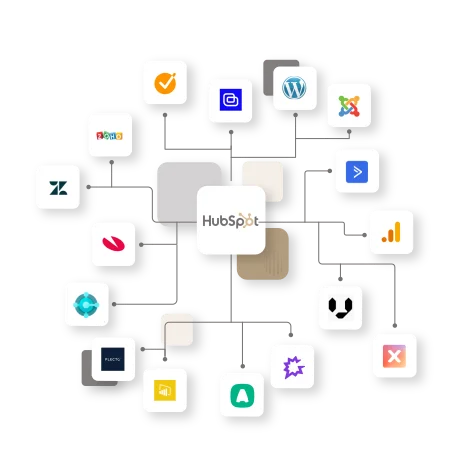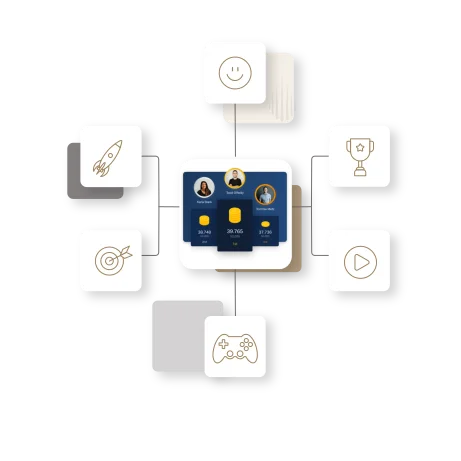 Increase motivation for your team
BI, Gamification & Dashboards
Enhance employee motivation, engagement, drive, and unity towards goals and objectives through the implementation of gamification and dashboards. These tools make day-to-day activities enjoyable and addictive, while also increasing performance and employee satisfaction with real-time visual insights and informed decision-making.
R

Visualize performance in real-time

R

Celebrate your team's successes

R

Awareness to achieve goals & purpose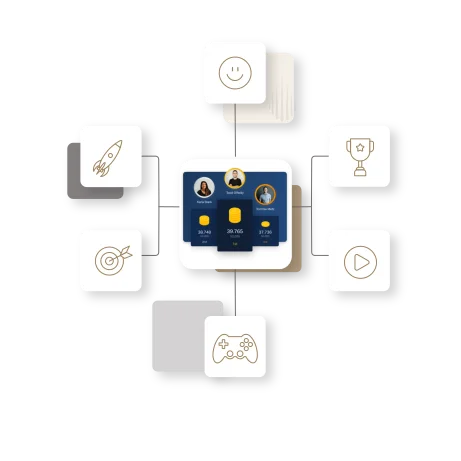 Best practices
Insights from +100 HubSpot Platforms
With access to data and insights from over 100 HubSpot platforms and experience with over 15,000 successful sales processes, Radiant can provide you with technical and practical best practices tailored to your business. 
R

Do what works from high performing companies

R

Benchmark key metrics to improve performance

R

Utilize & adopt HubSpot to its full potential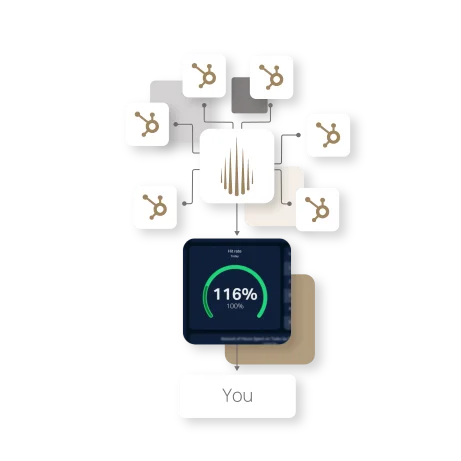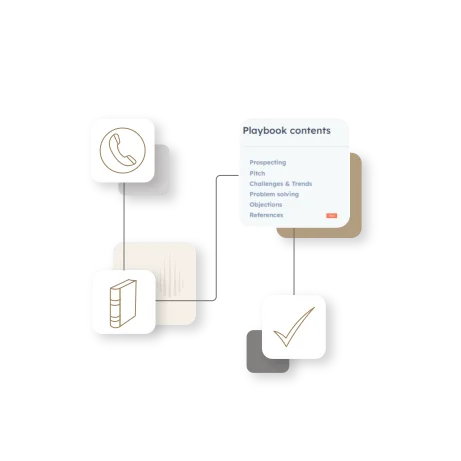 Interactive playbooks
Playbooks
Our team can create interactive best practices directly within the HubSpot platform to standardize and improve the quality of your sales and service processes. With these tools, you can easily and gradually enhance your approach to clients, including pitches, objections, references, and more.
R

Standardize quality of customer engagement

R

Interactive Playbooks with direct data-feed

R

Joint frameworks to do what works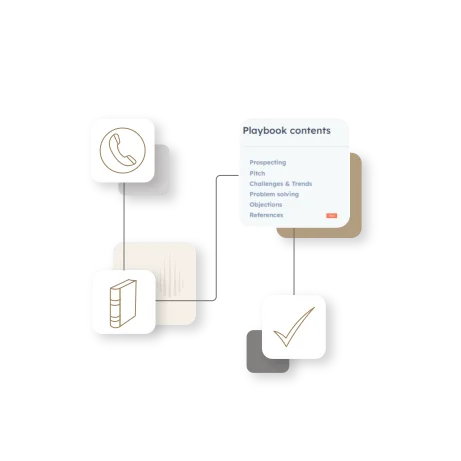 HUBSPOT PARTNER
HubSpot partner
With Radiant you can enable HubSpot and finally profit from you investments. We're ranked as one of the higest rated HubSpot Partners. We don't just tell you what to do, we can actually do it with you and for you. Our results, organization, and experience is second-to-non in the HubSpot space. 
R

+100 HubSpot implementations & Certified HubSpot Trainer

R

+25 Official HubSpot Certifications

R

+5/5 Official stars HubSpot client reviews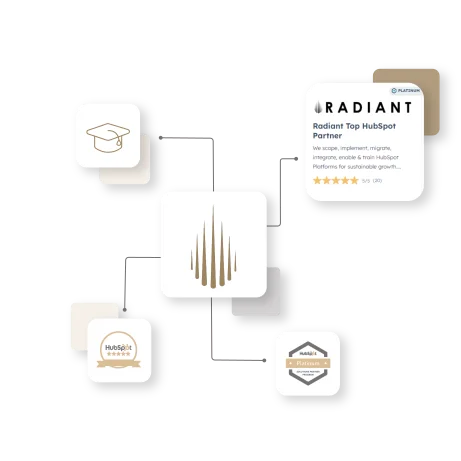 Let's get started
Book a Demo
As a 5/5 star rated HubSpot Partner we can help you implement and utilize HubSpot and its features. We have best practices and data on more than 15.000 sales processes to ensure you have the right solution.
Get your free demo.
HubSpot Partner Articles
Learn more about HubSpot CRM, sales, automation, segmentation, and much more!
Most asked question about HubSpot Implementation
What is a HubSpot Implementation?
A HubSpot implementation is the process of consolidating all relevant data from sources such as old CRMs, spreadsheets, and emails into one platform. At the same time, it also includes scope, negotiation, funnel design, CRM architecture, integrations, and much more based on your needs.
Which tools integrate with HubSpot?
HubSpot integrates with various tools in different categories. Examples: CRM platforms, e-commerce, social media management, content management, email marketing, project management, analytic tools. Most platforms and tools have a dedicated HubSpot integration.
How long does a HubSpot Implementation take?
We implement the HubSpot Platform within 1-2- months, fully operationel and fuctional. The exact implementation time is based on your specific needs and hubs.  
Which companies use HubSpot?
HubSpot is one of the most popular CRM platforms in the world and is used by businesses of all sizes. However, HubSpot is most popular within business-to-business, based on several reasons, such as the all-in-one solution, data-driven approach, strong integrations, and inbound marketing focus.