Vainu hubspot integration
Integrate Vainu data enrichment
in HubSpot

Our Vainu HubSpot integration benefits

Ready HubSpot Platform
 Our HubSpot Platform is build for the Vainu HubSpot integration from A-Z. 

The best Scope & Price
Radiant is a Top Tier Vainu Partner and provide excellence scope and price!

Vainu integration
Radiant is a Top Ranked HubSpot Partner with Vainu integration & enablement insights.

Unique HubSpot data
Real time data from +10.000 Nordic Sales Processes to guide you to what works in reality.
As Vainu partner Radiant will

integrate and enable your Vainu in HubSpot
Vainu hubspot Integration
Vainu integration to boost growth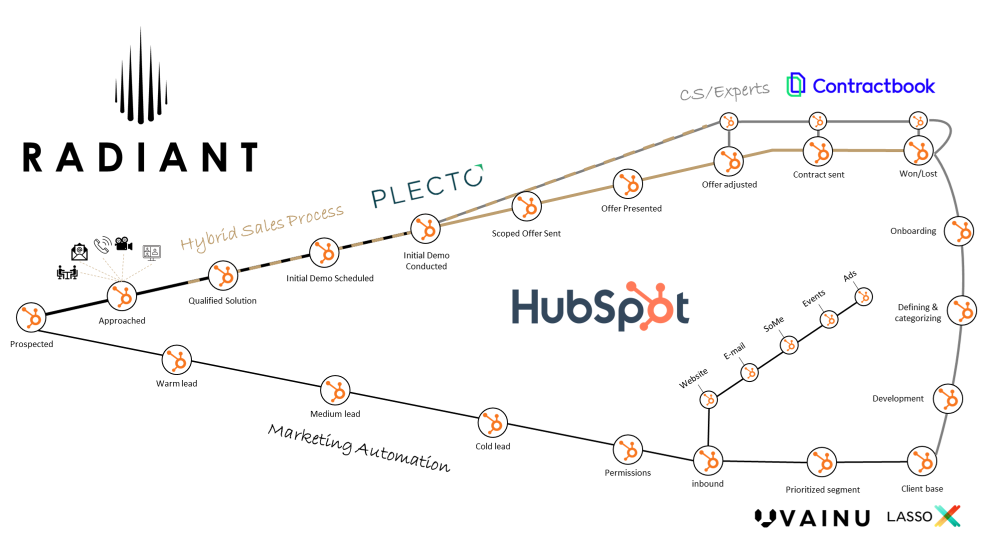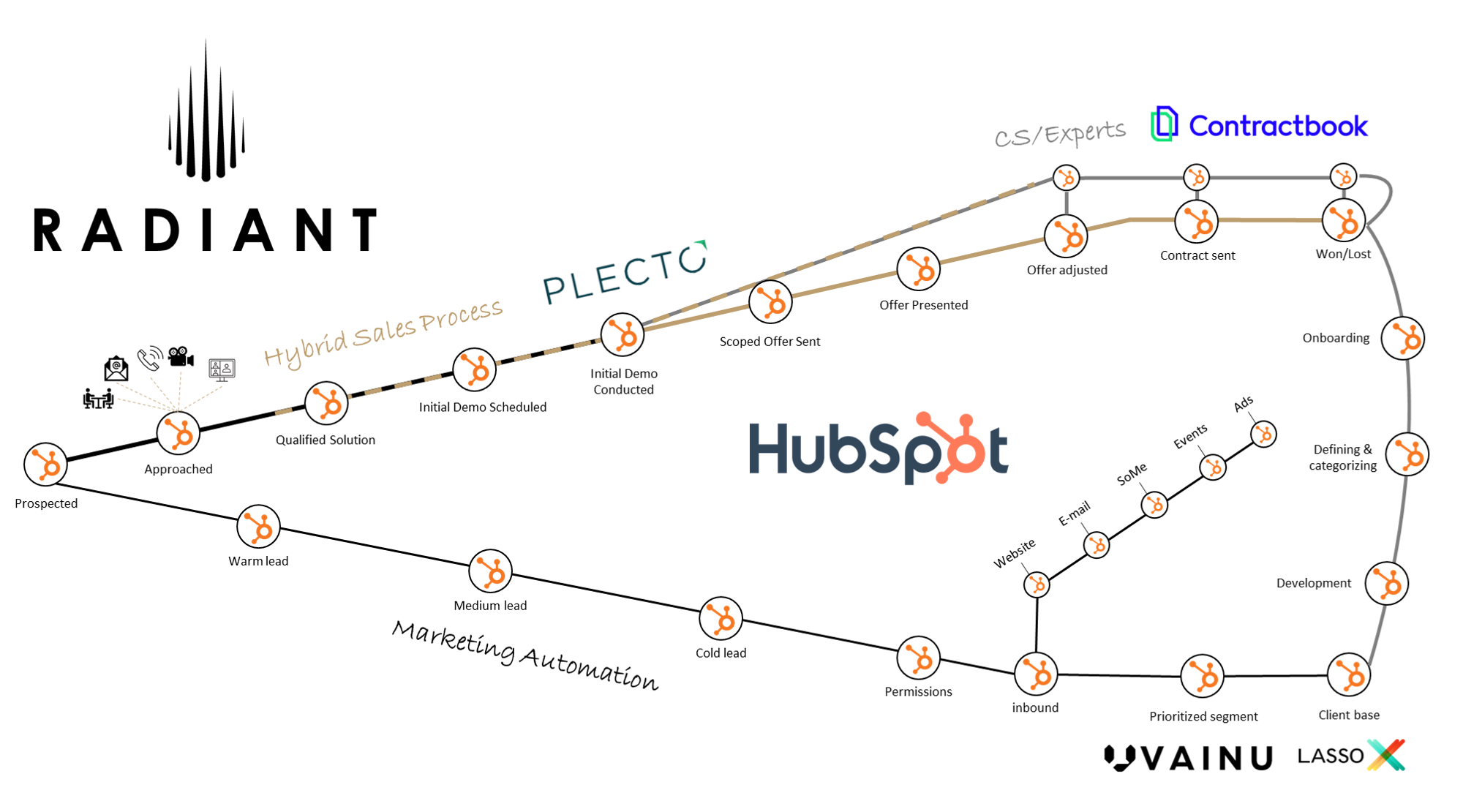 R

Sales as a Service with foundation in HubSpot Ecosystem

R

+ 20 HubSpot Cerfications, Trainer license, 5/5 stars

R

Top Tier HubSpot partner for Tech, SaaS, & Professional Services

R

Unique Partnerships securing the best ROI

R

+35 million DKK ARR generated through our Ecosystem
3 Vainu HubSpot Integration benefits:
Get the ideal prospects directly in your HubSpot
Define the criteria for your ideal prospects, like the technology they should be using, company size, revenue, industry, vehicles owned, licenses granted and more, and get suitable prospects directly in your HubSpot, on a continuous basis.
Get selling opportunity alerts directly in HubSpot
Get handy alerts via HubSpot, when Vainu detects a selling opportunity in your target market, such as relocation, hiring, layoffs, funding, expansion; any kind of activity that signals a need for your product or services. Then you'll know, when you should act in HubSpot. 
Eliminate tedious account research
Before a sales call, view all the information about a company at a single glance in Vainu's platform, from company details to the latest company activities. Using Vainu's Chrome extension, you can view complete data about any company when scrolling through their website.