HubSpot integrations & ENABLEMENT
Our Best-of-Breed HubSpot Integrations
One ecosystem with Hubspot integrations 
Integrate your tech to HubSpot
Transform Your Workplace Efficiency with HubSpot's Commercial Ecosystem: Achieve Synergy through Automation, Data Sharing, and Integrations that Streamline Data-Flow, Eliminate Manual Data-Entry, Reduce Administration, and Minimize the Risk of Errors.
R

Enable A-Z insight of Return-on-Investment

R

Reduce administration and risk of errors

R

Share data & increase efficiency
HubSpot Integrations- & Enablement
Are you looking for ways to miximize the benefits of HubSpot's powerfull platform? We scope, setup, and enable the best Hubspot integrations. We are official partners with Lasso X, Vainu, Contractbook, Plecto, HubSpot , and Hintly, but can assist you with any integration you want.
Radiants HubSpot integrations enables your HubSpot to scale
HubSpot is a CRM platform that brings everything scaling companies need to deliver a best-in-class customer experience into one place.  With HubSpot, customers come first, customization is simple, and teams are connected through a unified CRM. As a HubSpot Partner, Radiant makes enables this through HubSpot integrations and enablement.

Integrate Contractbook with your HubSpot to maintain one source of truth and move data to seamlessly and automatically. Ensure flawless contracts in no time. Auto-generate contracts based on HubSpot data for faster contracts. Track the status of your contracts, and automate tasks or reminders to stay on top of any deal!

Find your future customers with Vainu and import to HubSpot
Vainu collects raw data from millions of public and private sources, and unifies it to provide company information that is in-depth, reliable and actionable.
Vainu also provides the latest news on companies, and identifies the ones likely to become your customers. Vainu connects with the HubSpot and automates the tasks directly in HubSpot.

Automated tasks in HubSpot relevant to changes in LassoX
With Lasso X you can find and add new leads to your B2B customer segment: Within the range of more that 60 different criteria (branch, geographic's etc.), you can search and choose from all of the 800.000 Danish companies. You can be notified directly, when there are relevant changes in your targets – so you know when to strike.

Empower your sales team. With data superpowers in HubSpot!
Revenue growth lies in the art of knowing your customers – both the existing and future ones. We provide your sales team with the perfect tool to meet every customer with data-based insights and knowledge that results in successful sales. Your ICP profile and their economic potential directly with hintly-scores in your HubSpot platform!

Gamification and dashboards to boost sales performance
Plecto is the only complete business performance platform that combines KPI visualization, gamification and coaching tools in one single, powerful solution. Use data from HubSpot to let Plecto empower everyone in your team and to visualize their performance in real-time KPI Dashboards that are always up-to-date – directly integrated with HubSpot. 

Automated inv. management with Inflow and HubSpot
Through updates in Hubspot.
Save time on administrative tasks
With Inflow, your inventory will always be up-to-date and synced in real-time when a new deal is closed in HubSpot. This will enable you to always have an up-to-date inventory list with no effort.

Jotform captures leads on your website and import to HubSpot
With Jotform, you can build forms to capture leads using a drag-and-drop interface. With this no-code form tool, you can easily create beautiful and lead-nurturing forms to increase the conversion rate on your website.

Airtable the best playing-field for your team in HubSpot
Airtable makes it possible to easily create a database containing the essential information for your tasks, which can then be used to drive the visualizations, processes, and integrations that gives you a complete personalized, custom application.

Reach relevant prospects within HubSpot with LinkedIn
What is the best place to reach customers? Were they are  you could tend to say. Thats one of the many benefits of integrating LinkedIn with HubSpot. Furthermore, you are able to target your audience in HubSpot with ads on LinkedIn and create an omnichannel experience and increase conversion rate.

Nurture leads from HubSpot with Mailchimp
Mailchimp serves as a comprehensive marketing platform, assisting you in managing and communicating with your clients, customers, and other relevant parties. Our marketing strategy emphasizes sound contact management techniques, aesthetically appealing campaigns, and robust data analysis. 

Increase conversion rate on your website with Typeform
Typeform is an online form builder designed to create engaging and visually appealing forms with its intuitive drag-and-drop interface. It is commonly used to develop interactive surveys, with questions framed in a manner that allows respondents to easily provide their answers. 

See website visitors with Leadfeeder & reach in HubSpot
With the integration of Leadfeeder, your sales team can eradicate needless delays in response time and handle touchpoints effectively. You can improve your fresh buyer intent data by employing company-level attribution, offering unrestricted access to your most crucial content, and loading your team's schedules with deals and tasks.

Wordpress CMS perfectly integrated with HubSpot
With WordPress your website forms will integrate with your HubSpot CRM, allowing for effortless management of your contacts, their segmentation into lists, and tracking of all their interactions with your website. Generate and update each contact record, providing a full timeline of the contact's page views, live chat dialogues and beyond.
Sync ActiveCampaign data in your HubSpot CRM
ActiveCampaign integration allows you to compare functionalities across different HubSpot plans and synchronize ActiveCampaign and HubSpot in the background, eliminating the need for manual data entry. Share information between the two applications, whenever records are created or updated, ensures seamless data flow

Target the right prospect in HubSpot on Google
Google Ads integration with HubSpot simplifies targeted advertising and ROI reporting. Connect your account, decide on ad tracking, and apply your tracking pixel. Use HubSpot to create targeted audiences that sync with your Google Ads account. Evaluate ad success through multiple attribution views and understand the influence of ad spending. 

Initiate and manage successful marketing campaigns in Klaviyo
Klaviyo helps you craft visually appealing email campaigns, making it a crucial component of your marketing toolkit. It enables the creation and tracking of campaigns, allowing e-commerce stores to offer a personalized experience to their customers. As a leading marketing automation software, Klaviyo provides all the necessary features.

Get your calendar filled and HubSpot synced with Calendly
Utilizing Calendly's user-friendly interface, you can boost your sales momentum and secure more deals by scheduling meetings with leads when their interest is at its highest. Simultaneously, you can ensure your sales CRM remains precise and up-to-date, all done automatically so your team can focus on the important part, sales.
Automate your proposals with PandaDoc & HubSpot data
Automatically fill new documents with deal data, encompassing company and prospect contact details. The contents of both standard and custom HubSpot fields are incorporated automatically. The roster of document recipients is also auto-populated from the deal record. After a final review, you're all set to dispatch your personalized proposal.

See Outlook data within HubSpot
Unleash the potential of HubSpot within your inbox. Gain access to all your sales productivity tools, such as templates and meetings, utilize the HubSpot sidebar, and view comprehensive HubSpot CRM details about your contacts without exiting your inbox. Monitor your emails by logging emails sent from Outlook into HubSpot CRM with a single click.

Aircall increases your HubSpot pipeline & calling productivity
Say goodbye to manual data entry by automatically recording all inbound and outbound calls, missed calls, voicemails, and SMS into HubSpot Contacts, Companies, Deals, and Tickets, thanks to our native integration with Service Hub. Improve customer experience with personalized interactions, leveraging valuable contact information from Aircall.

Use Jira and HubSpot to send internal & external notifications
When Service Hub tickets and Jira issues are linked, you can auto-create 'Jira properties' on the HubSpot ticket record. This facilitates the use of HubSpot's workflow automation for notifications as Jira issues evolve. By linking the Jira issue ID with the HubSpot ticket, you can track the issue impact based on ticket attachments.

Ensure a seamless and efficient HubSpot workflow with Asana
With the Asana workflow action, you can utilize all the customer data in HubSpot CRM to initiate your processes in Asana. This integration facilitates smooth work transitions between teams, for instance, when deals or tickets are closed in HubSpot, follow-up tasks can be automatically created in Asana, ensuring a seamless and efficient workflow.
Sync Zendesk tickets with your HubSpot contacts
The integration can synchronise your existing contacts the integration also allows you to view all support ticket activity in your HubSpot timeline, providing insights into your customers' support interactions. You can track the creation and resolution of support tickets, keeping you informed about their relationships with your team.

All your HubSpot lads, contacts and companies in monday.com
By connecting your customers from HubSpot to monday.com, you can collaborate with the rest of the company on project delivery, customer onboarding, accounting, and much more. This integration streamlines processes between different teams and keeps them in sync, ensuring everyone is aligned towards the same goal.
Use HubSpot data to increase website CVR with Intercom
With Intercom's automation and live chat, capture more leads from your website and sync them with HubSpot. This keeps your CRM updated by auto-transferring leads as they're qualified in Intercom, provides key lead data during chats, logs conversations in the lead's activity timeline, and aligns lead ownership across both platforms.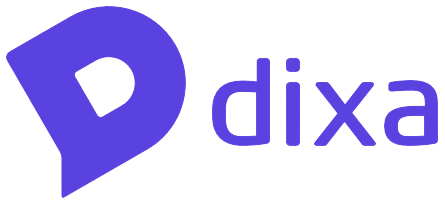 Dixa custom card that shows HubSpot contact information
The integration of HubSpot with Dixa centralizes information, eliminating the need to switch between platforms and thereby improving efficiency and productivity. This streamlined access to information enhances customer service as representatives can provide more personalized interactions to increase customer satisfaction.
Communicate with customers in HubSpot with WhatsApp
Customers desire to interact with brands as effortlessly and smoothly as they do with their friends and family. Through HubSpot's WhatsApp integration, you  can monitor all your customer dialogues from a single location, ensuring that your customer service and marketing teams never overlook an incoming message.

Sync Zoho CRM data in HubSpot without manual work
Synchronize deals, leads, contacts, and accounts between HubSpot and Zoho CRM, eliminating manual data entry. Any record updates are automatically shared between the apps. With Operations Hub Starter or higher, you can create or modify custom field mappings, ensuring you control and sync only the desired data.

HubSpot & Visma, relationship between finance & sales
Every business shares a common necessity – a connection between sales and finance. Accounting demands not just comprehensive expertise, but also an ideal software solution tailored to your needs. That's where the Visma Economic Integration comes in as the perfect software solution for your company.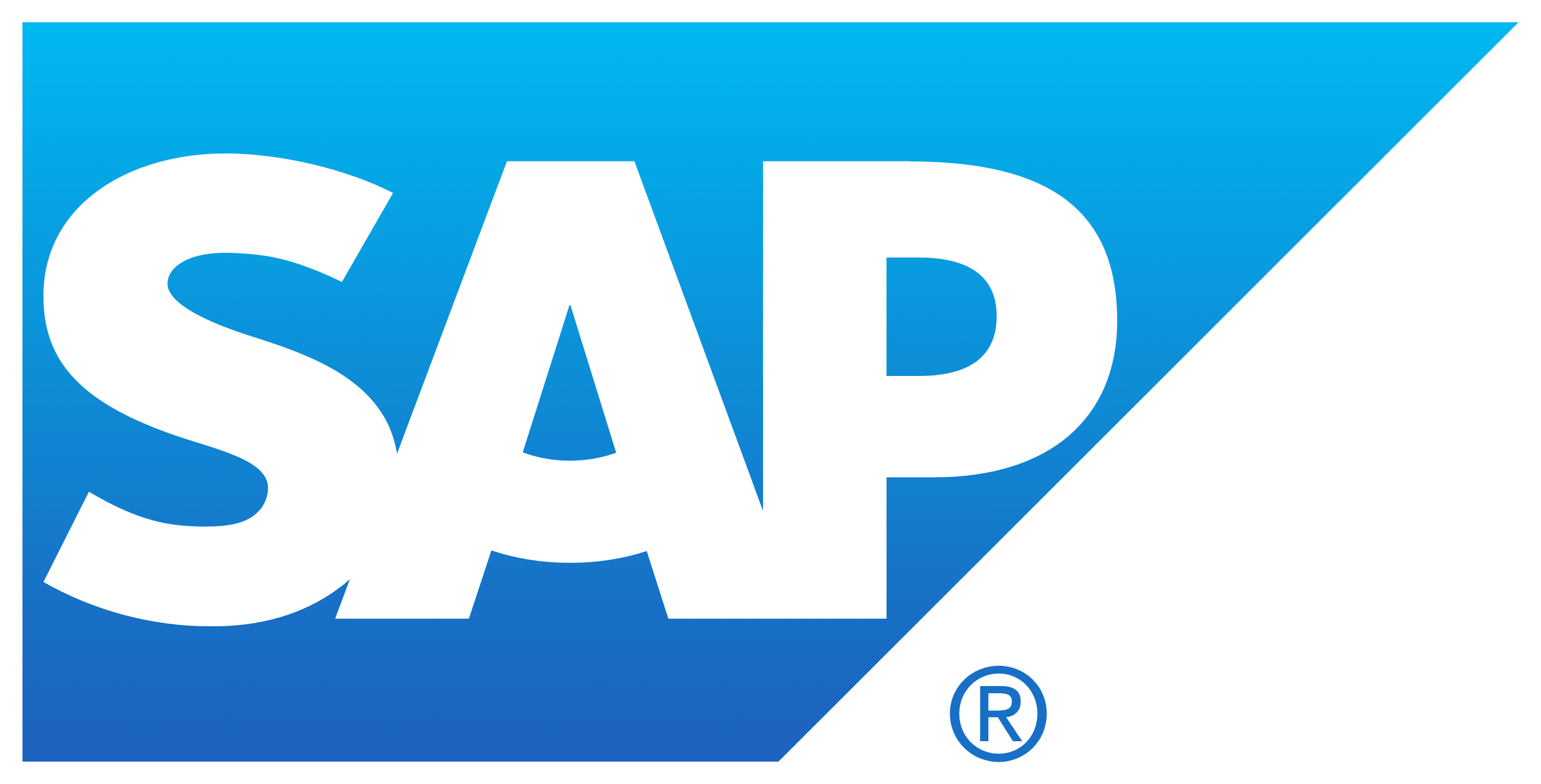 Sync of customer information between SAP and HubSpot
The integration of SAP with HubSpot CRM forms a potent alliance that allows organizations to utilize the robust SAP ERP system alongside HubSpot's many features. By integrating SAP and HubSpot, organizations can automate their business operations, and acquire more insights into customer activities.

HubSpot & Dynamics 365, Sales and ERP in close relationship
Generate sales orders in Microsoft Dynamics 365 directly from HubSpot, adding all relevant information to initiate the next steps in the process without leaving the HubSpot interface. These orders can be created automatically using a HubSpot deal workflow or manually through a HubSpot deal record.
Pipedrive & HubSpot, a your two sales CRMs
Sync data between HubSpot and Pipedrive, eliminating manual data entry. Record updates are automatically shared between the apps. Add filters to sync only necessary data.  Default and custom field mappings (available with Operations Hub Starter or higher) ensure quick setup and organized data between your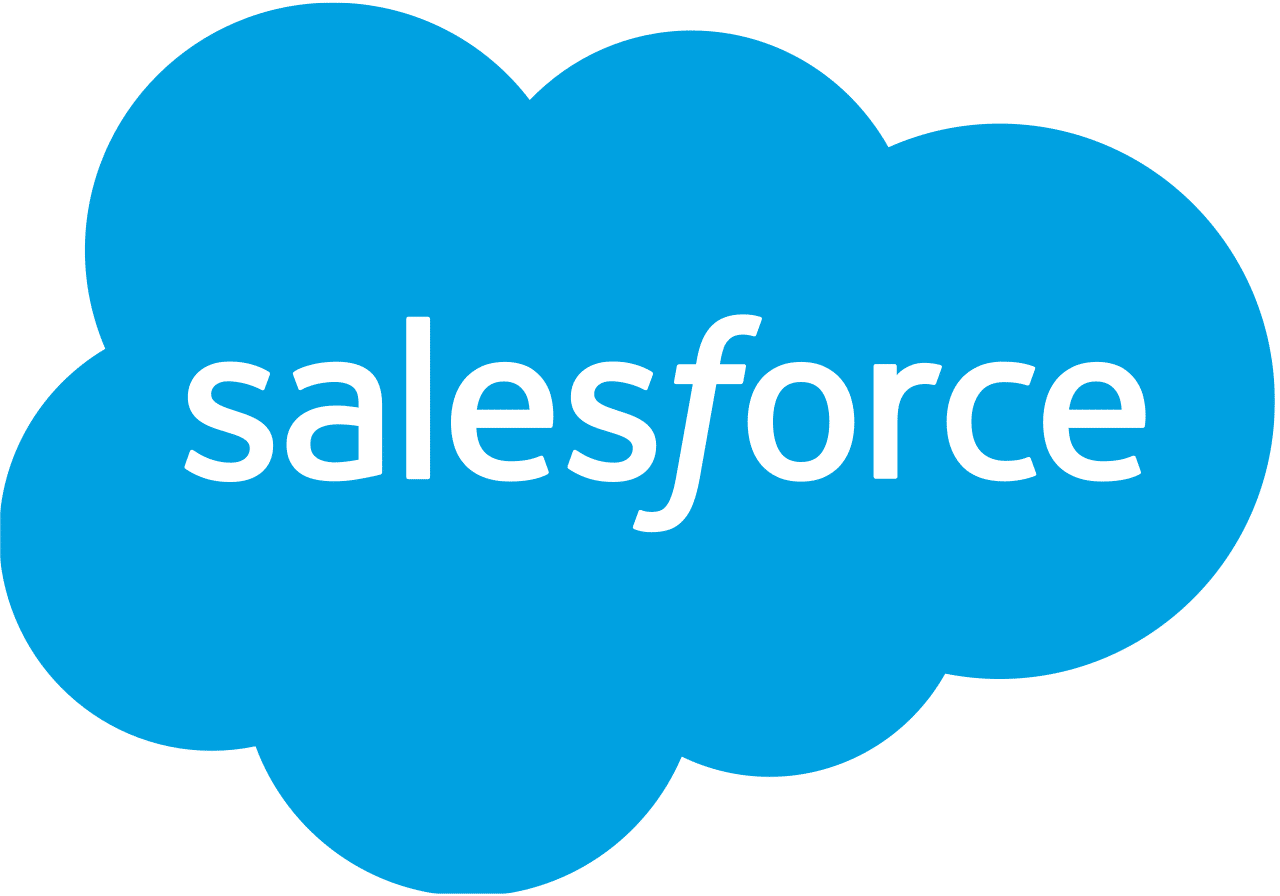 HubSpot & Salesforce, the complete CRM set-up
Leverage a robust bi-directional sync to provide your sales team with valuable lead intelligence. Choose when and which records to sync from HubSpot to Salesforce, automatically sending crucial lead data like email opens, form submissions, and website activity. Also, transmit lead scores from HubSpot to Salesforce to help your sales team prioritize their outreach efficiently.
These are just a few examples of the many integration options available with HubSpot. We have extensive experience with HubSpot integrations and are ready to help you. Take advantage of these integrations today.
What are HubSpot Integrations
HubSpot Integrations is a feature of the HubSpot platform that allows you to connect your account with other software and platforms. This will enable businesses to access and manage their data across multiple systems, making it easier to stay organized and productive. Some popular integrations include Gmail, Outlook, and Microsoft Exchange.
Why are HubSpot Integrations Useful?
HubSpot integrations allow you to seamlessly connect and utilize various tools and platforms within marketing, sales, and customer service processes. This creates an effective business ecosystem by streamlining workflows, improving data management, and providing a holistic view of customer interactions. With the ability to integrate with CRMs, email marketing platforms, social media, and more, HubSpot integrations enable businesses to manage and grow their operations effectively.
There are several specific examples of integrations that you can use with HubSpot. For instance, Gmail integration allows businesses to access and manage their emails directly from their HubSpot account. This includes features such as tracking, scheduling, and templates, as well as the ability to create and manage tasks, contacts, and deals.
How to Use HubSpot Integrations
Setting up HubSpot Integrations is a simple process that can be completed in a few easy steps. You can find most integrations in the App Marketplace. Here is a step-by-step guide:
Log in to your HubSpot account and go to settings.

Navigate to the "integrations" section and press connected apps

Press 'Visit App Marketplace'

Select the integration you want to set up, such as Gmail or Outlook.

Follow the on-screen instructions to connect your HubSpot account with the selected integration. This

may require you to enter your login credentials and grant access to your account
Once the integration is set up, you can access and manage your data from within HubSpot and create and manage tasks, deals, and contacts.