Events, Webinars, Podcasts, and much more!
Want to be the First to hear about New Events?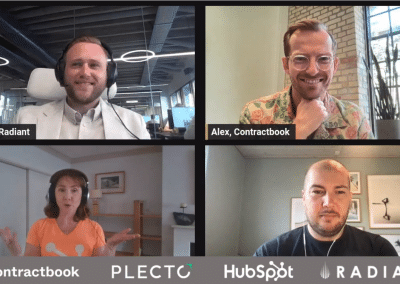 The INBOUND 2023 Conference Unveiled With Radiant, HubSpot and Vainu| After HubSpot's own INBOUND conference, they hosted a Webinar were Radiant and Vainu, was invited as guests. Here they commented on new features such as AI forecasting, prospecting tool and much more. Watch the full webinar here You all right. Good morning, everybody. Welcome. Welcome ...