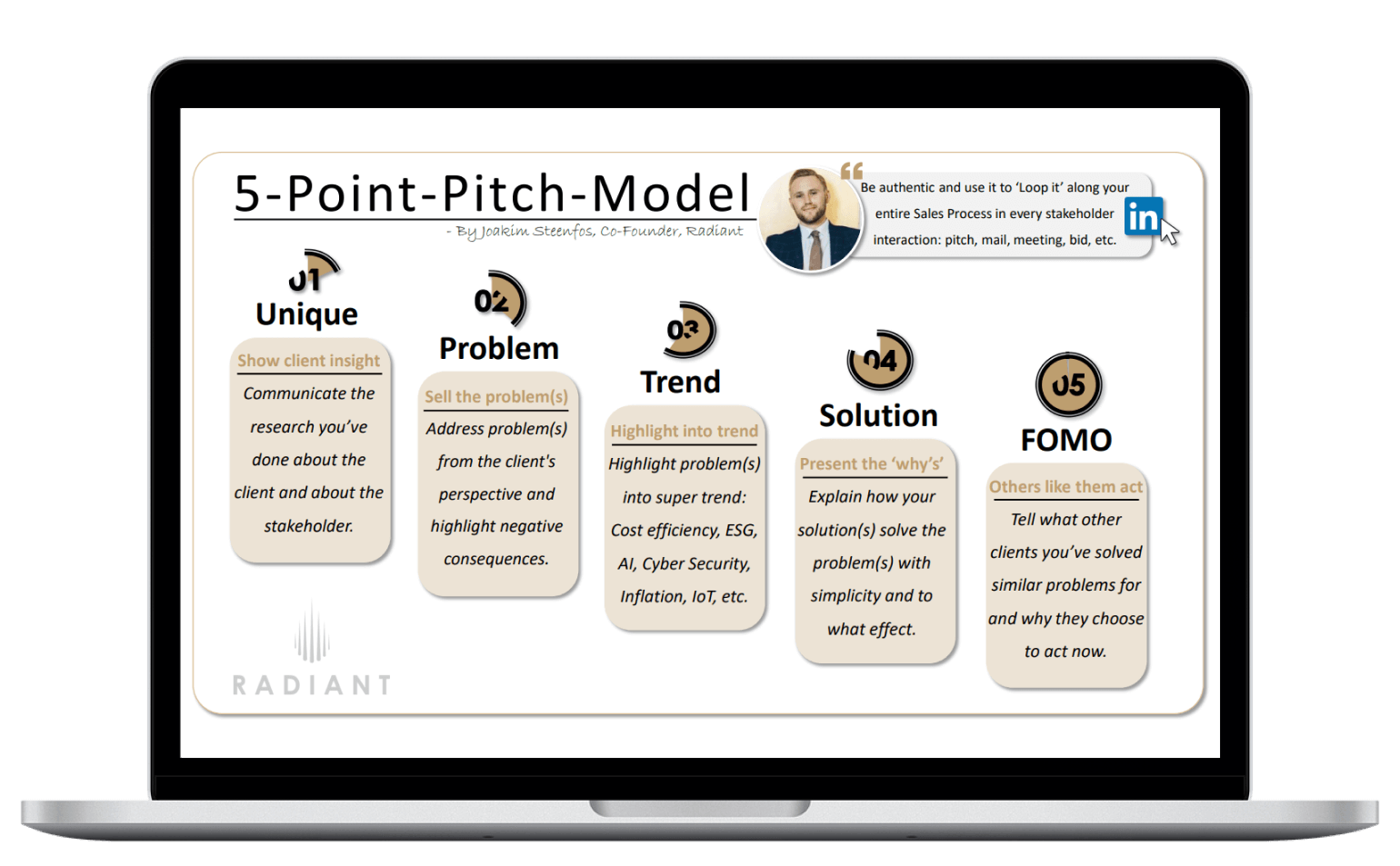 5-Point Pitch Model
A proven B2B pitch model with +10.000 sales meetings. Including how to create Effective Value Propositions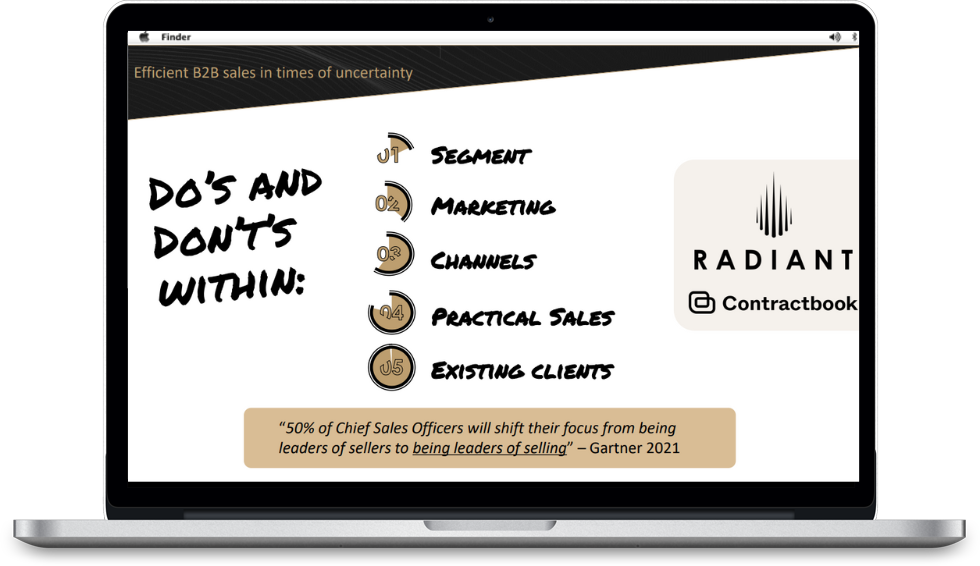 5 do's and don'ts in times of uncertainty
How to achieve efficient B2B sales in times of uncertainty? Get the 5 do's and don'ts.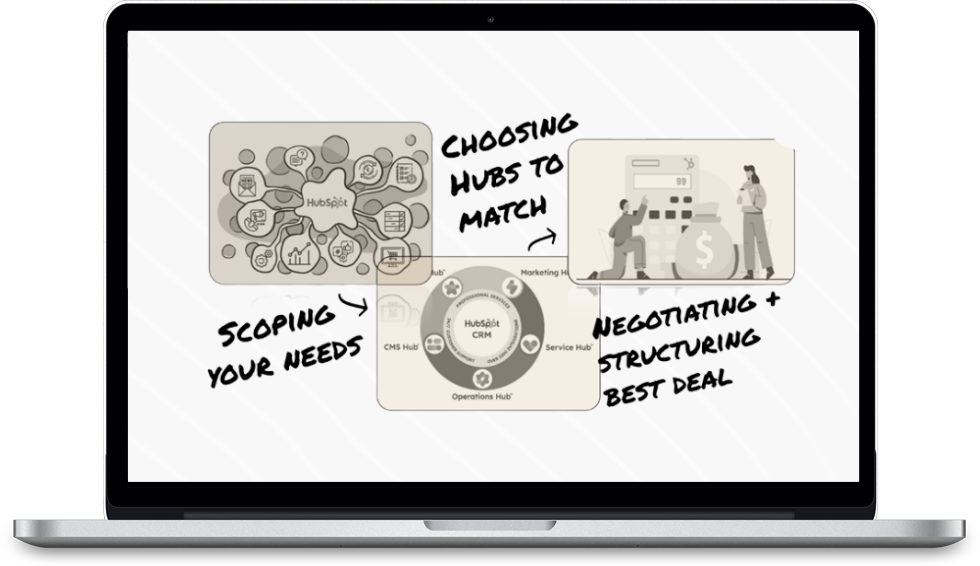 3 steps to implement the Ultimate HubSpot Platform
Get the Ultimate HubSpot Platform. Download the 3 golden steps to implement the Platform.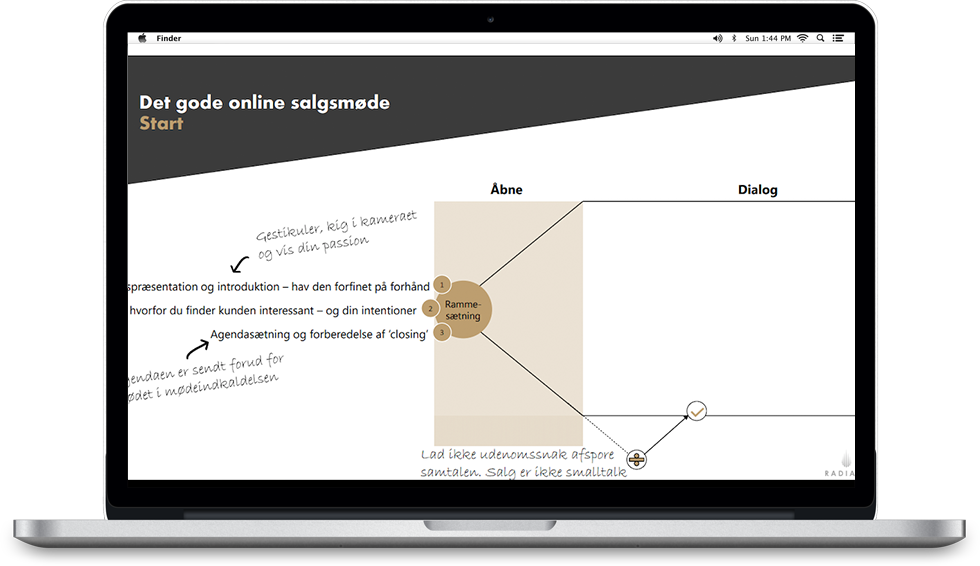 Enhance your Online Sales Meetings
We provide you with the best practice structure and framework to have succesful online sales meetings with the optimal outcome.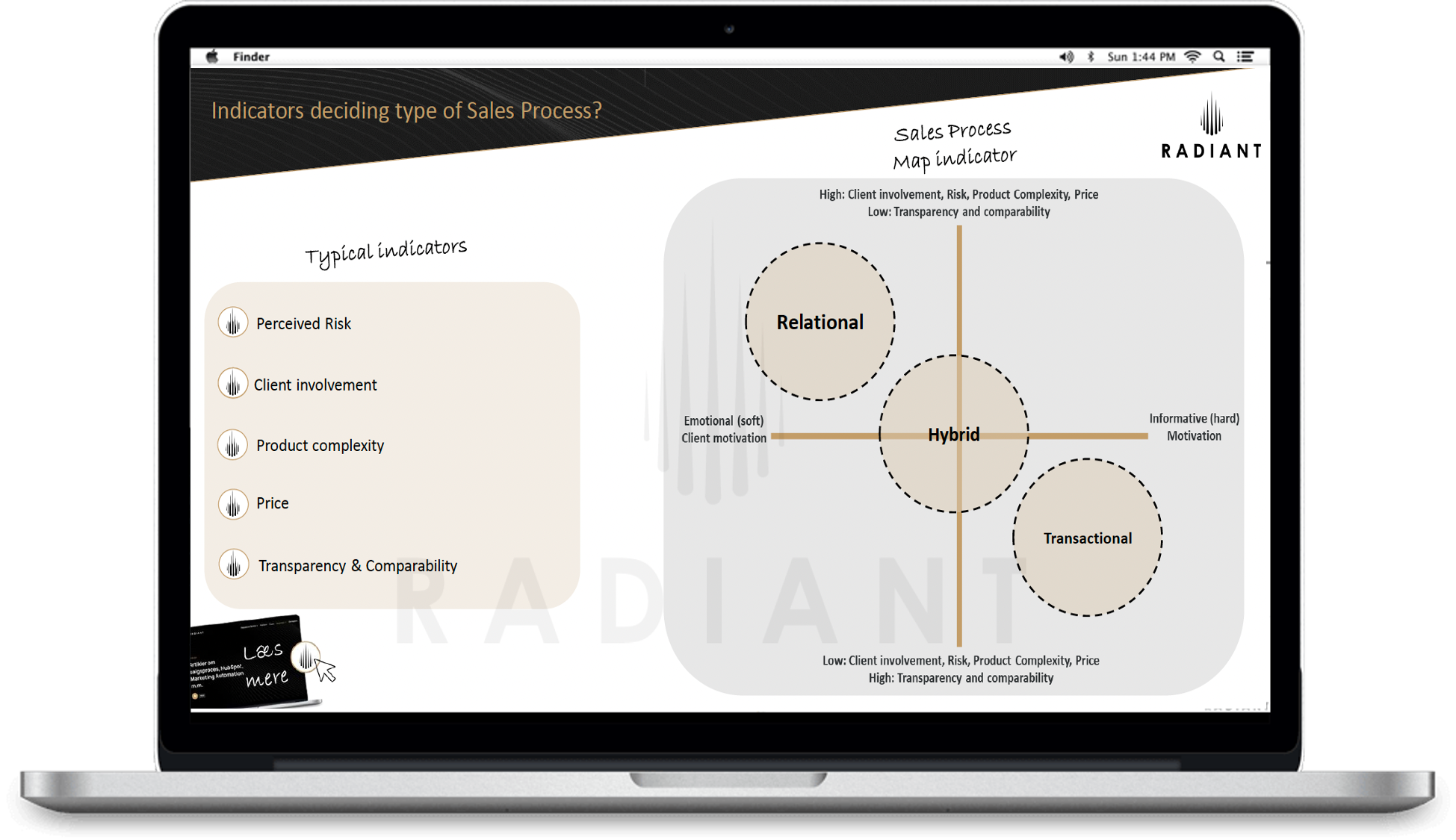 Hybrid Sales Process Template
Hybrid Sales is the most succesful way of doing sales. It is the combination of multi-channels, transactional sales, and relational sales.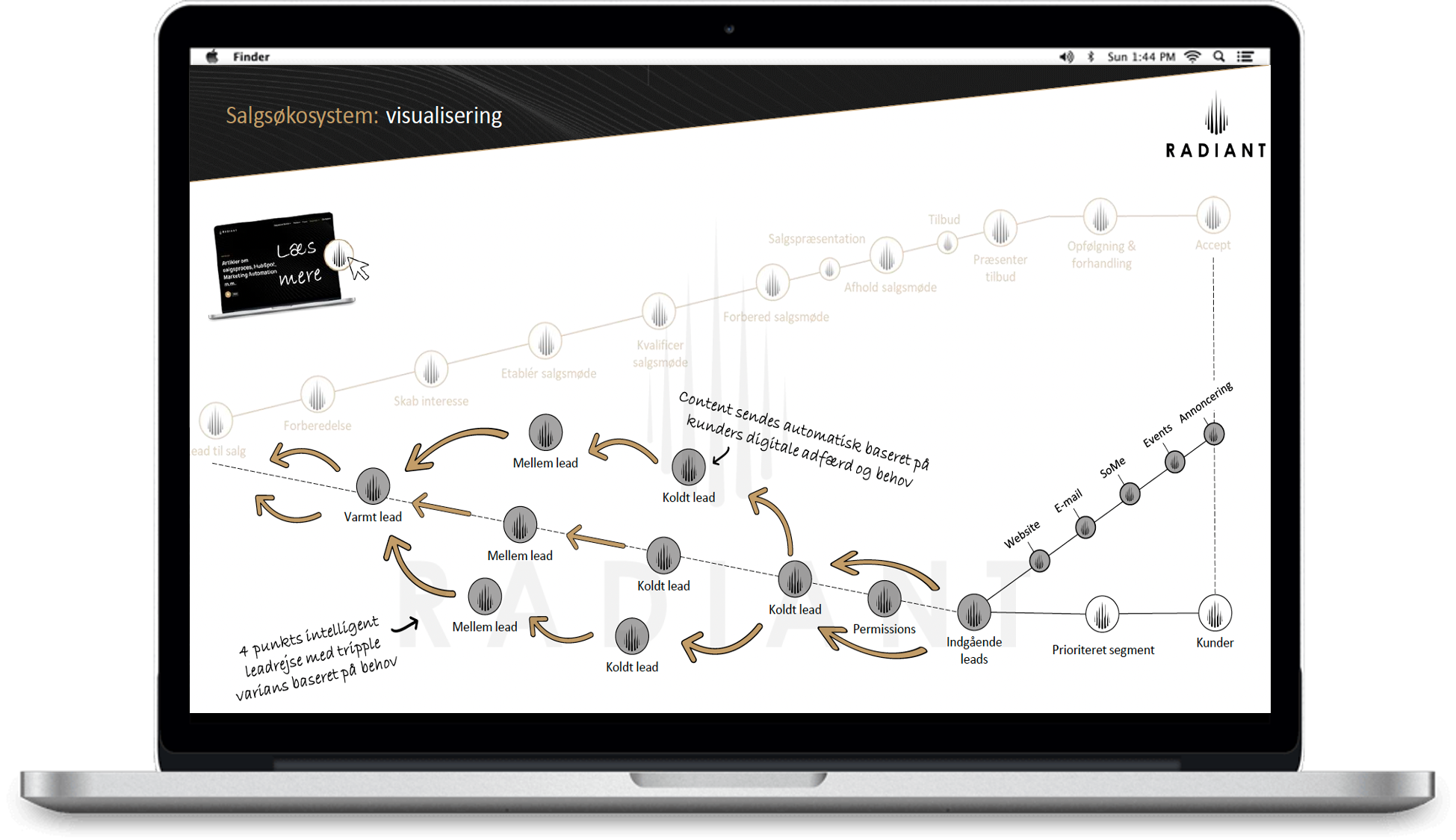 Lead Development Framework
Understand how you design effective marketing funnels by using this simple Lead Development Framework applied in HubSpot.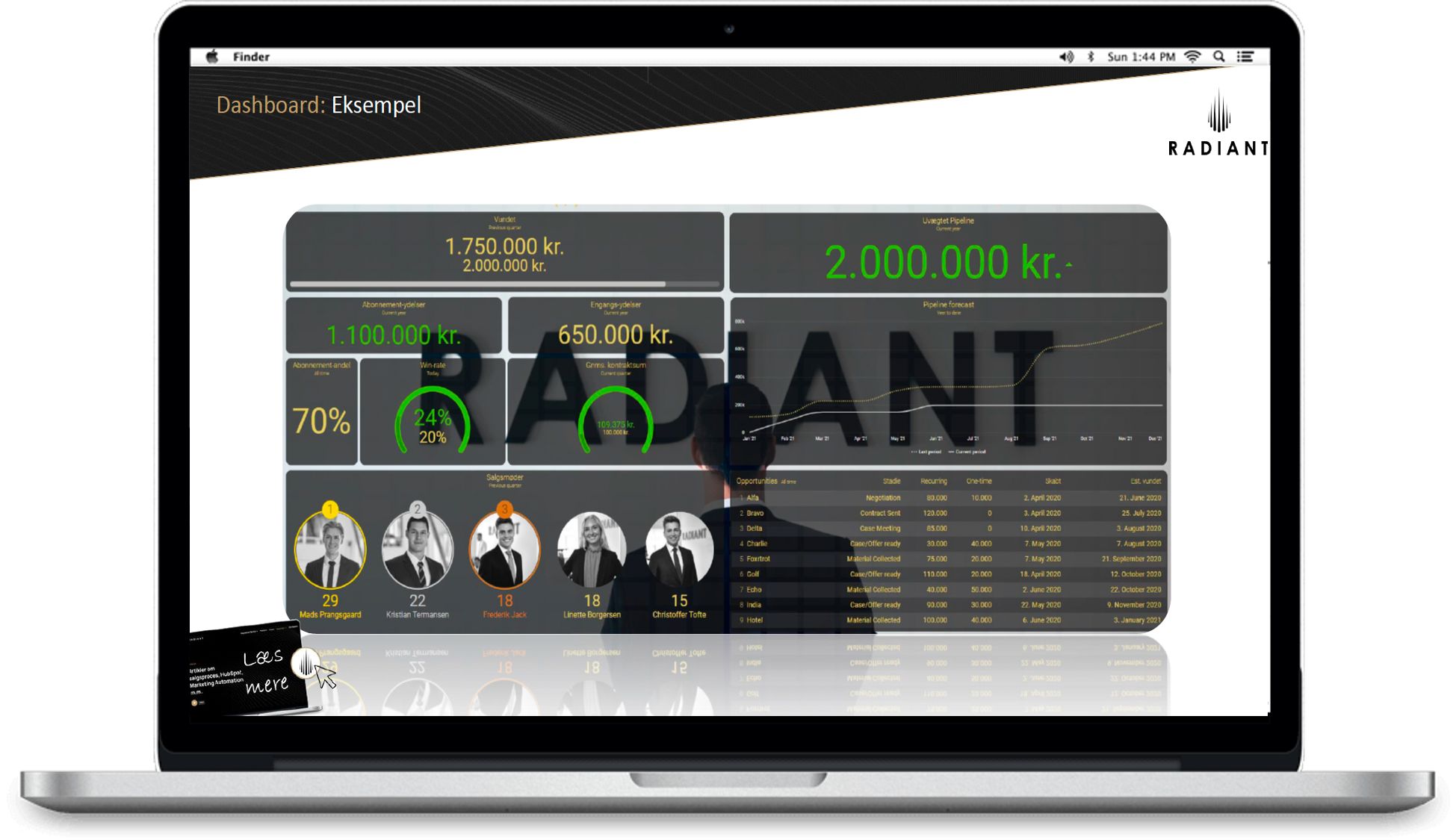 Dashboard for Sales
Our Sales Tool will give you inspiration on how to build a dashboard for sales designed to stimulate behaviour.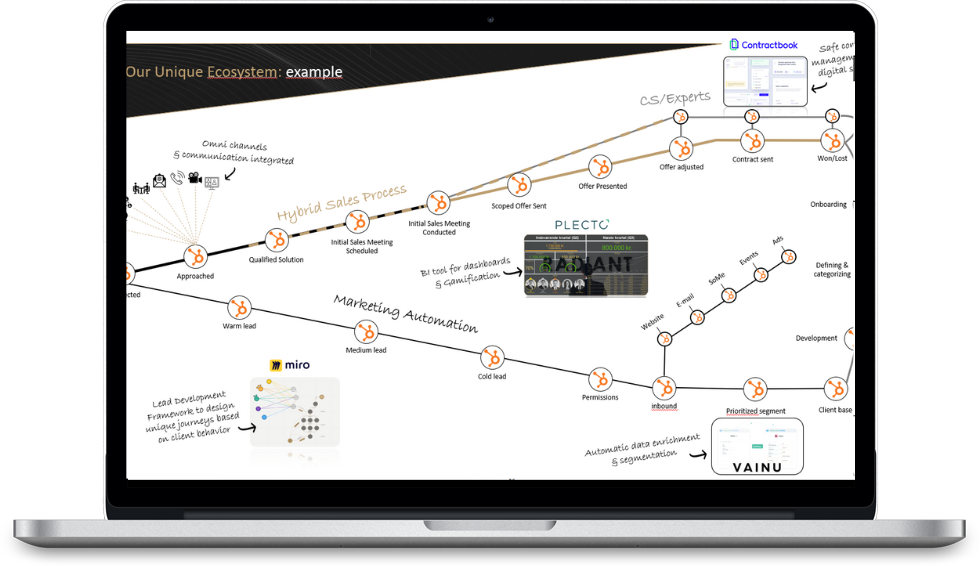 HubSpot Ecosystem Template
Download now and get a specific example of the Ultimate HubSpot Ecosystem! The HubSpot Ecosystem is the platform to grow efficiently.
What are Sales Tools?
B2B Sales Tools are designed to support and empower sales processes by driving more sales. Our sales tools make the selling process easier and more efficient through practical tools based on data from +15.000 real-time sales processes. Some examples of B2B sales tools include a 5-step pitch model, a hybrid sales process template, and how to implement the ultimate customer relationship management software (CRM).
Why use Sales Tools?
There are many reasons why businesses use B2B sales tools. The main reason is that these tools can help sales teams drive more revenue. Firstly, Sales Tools help the sales team save time by automating tasks such as follow-up emails, allowing them to focus on what they are doing best – closing deals. Secondly, B2B sales tools can provide valuable insights that help understand customer behavior and preferences. This helps sales teams tailor the approach to potential clients, improving conversion rates. Thirdly, sales tools can help teams to collaborate more effectively across departments. Overall, B2B sales tools increase efficiency, streamline sales processes, and drive more sales. 
Who uses Sales Tools?
Sales tools can be used by a variety of professionals. This includes sales reps, sales managers, marketing, and business owners. Basically, anyone involved in the sales process can benefit from using sales tools, including people not directly involved in the processes. Employees that track customer interactions or reply to customer feedback can benefits from using sales tools in their daily work. B2B sales tools can give them opportunities to make data-driven decisions and get insights into customer behavior.