Plecto Hubspot integration
Gamification and dashboards with
Plecto HubSpot integration

Our Plecto HubSpot integration benefits

Ready HubSpot Platform
Our HubSpot Platform is build for the Plecto HubSpot integration from A-Z.

The best Scope & Price
Radiant is a Top Tier Plecto Partner and provide excellent scope and price!

Plecto integration
Radiant is a Top Ranked HubSpot Partner with deep Plecto integration insights.

Unique HubSpot data
Real time data from +10.000 Nordic Sales Processes to guide you to what works in reality.
As Plecto partner Radiant will

integrate and enable your Plecto in HubSpot
Visualize data directly from HubSpot for motivating dashboards and gamification
With integration to HubSpot, you're able to visualize your data through customized dashboards and reporting to boost performance and minimize manual boring reporting! 
Radiant has + 10 best-of-breed dashboards and gamification for SaaS, Tech, and Professional Services
Say goodbye to manual refreshes and long waiting times! With Plecto, dashboards update instantly as new data is being imported. If you're using HubSpot's Sales or Service stack, Plecto is the perfect tool to help boost your team performance. 
Plecto hubspot Integration
Plecto HubSpot integration to boost growth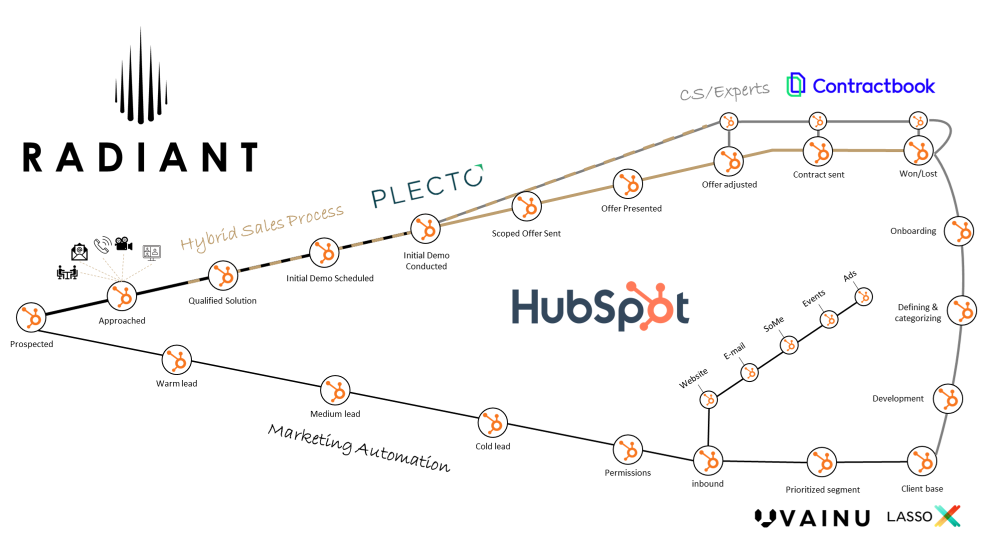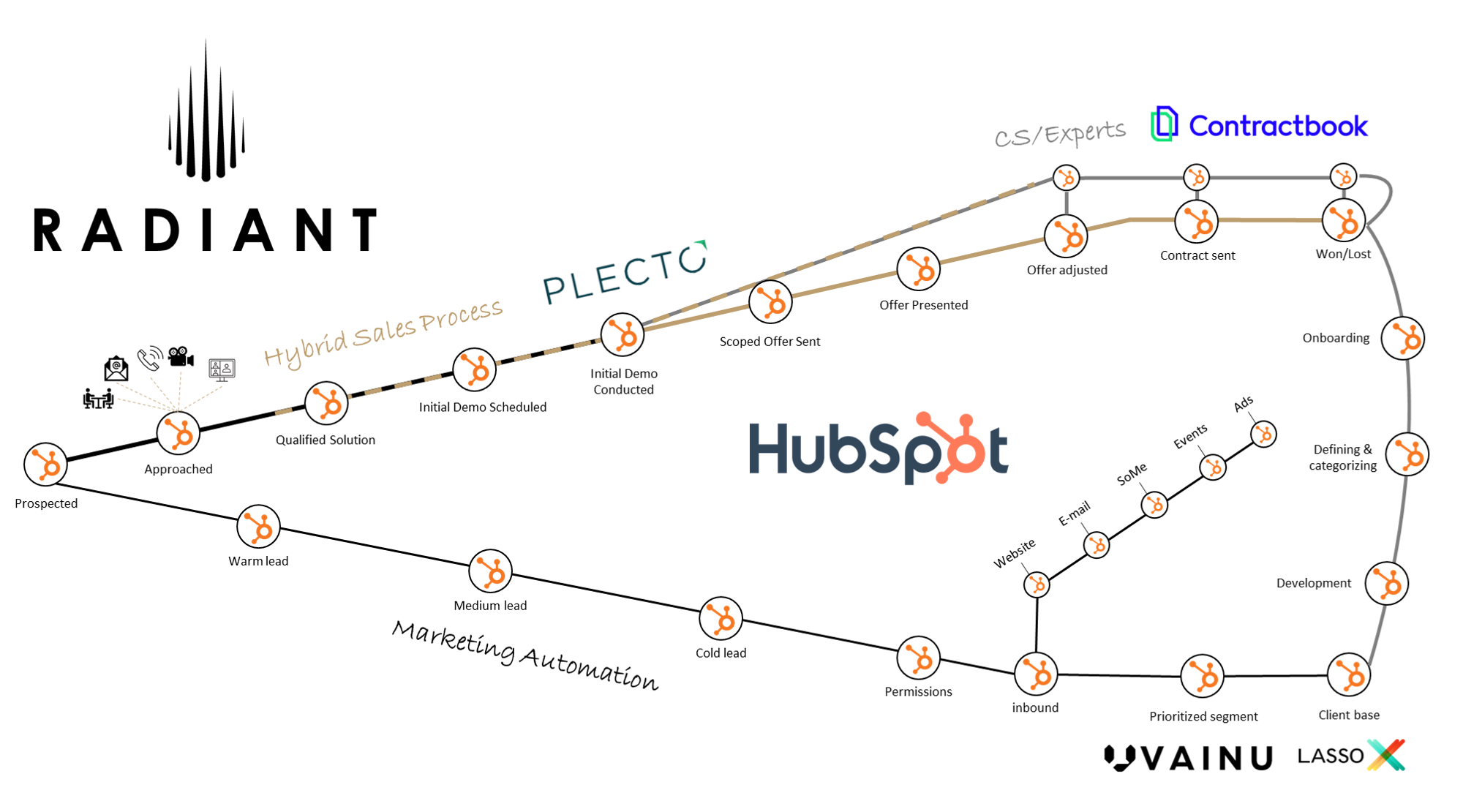 R

Sales as a Service with foundation in HubSpot Ecosystem

R

+ 20 HubSpot Cerfications, Trainer license, 5/5 stars

R

Top Tier HubSpot partner for Tech, SaaS, & Professional Services

R

Unique Partnerships securing the best ROI

R

+35 million DKK ARR generated through our Ecosystem
Some of our Plecto clients