In this article, we will dig into custom report build, the benefits of building custom reports and why to use it in HubSpot. Furthermore, we also look into who uses custom reports and how to build one yourself
What is a Custom Report
A custom report is as it sounds a tailored analysis created to meet specific informational needs, such as how many contacts your sales team has contacted. Unlike standard or pre-built reports that come with software platforms and provide generic insights, custom reports allow users to select the exact data points, metrics, and dimensions they want to analyze. This customization ensures that the report is relevant to the user's unique requirements.
What is Custom Report Builder?
The Custom Report Builder is the feature that allows you to build reports so you can analyze multiple data sources across your business operations. This means you can create a report to measure how your target accounts are engaging with your website, for example. The process of creating a report involves selecting data sources, adding fields to the report, customizing report filters, configuring report visualization, and finally saving or exporting the report.
Benefits of Custom Report Builder
Comprehensive Analysis: It allows you to analyze data from multiple sources, providing a more comprehensive view of your business operations.
Customization: You can customize your reports to include the specific data you need, allowing for more targeted and relevant analysis.
Real-Time Insights: The Custom Report Builder provides real-time insights, helping you make data-driven decisions quickly and efficiently.
Who Uses The Custom Report Builder?
The Custom Report Builder is used by business owners, marketing and sales professionals, and anyone else who needs to analyze data from multiple sources. It's particularly useful for those who need to track and measure the performance of their marketing and sales activities.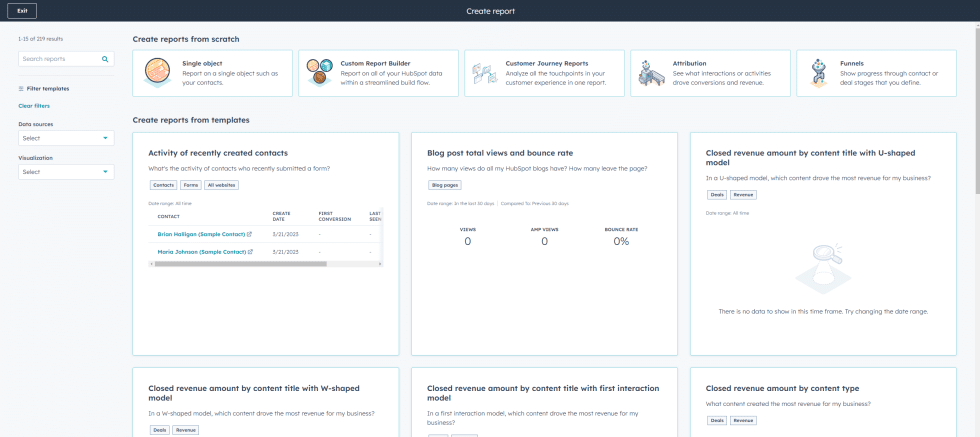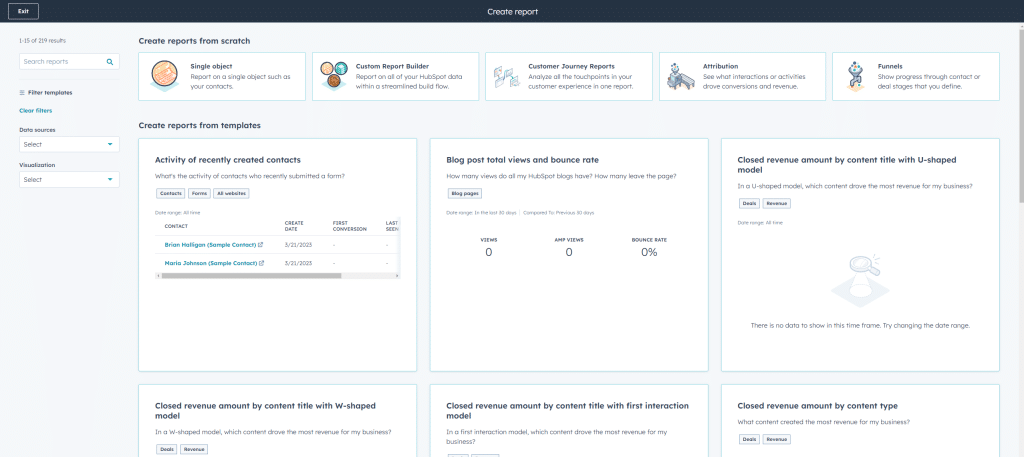 How to Build One Yourself
Building a custom report in HubSpot is pretty straightforward. Go to your HubSpot account, and from here click on 'Reporting' in the main navigation bar. Now click on 'Create Report' in the top right corner. From here you have a ton of options and can create your very own report.
If you have any issues building a report, don't hesitate to reach out to us at Radiant!
Note: You will need HubSpot Operations Hub, HubSpot Marketing Hub, HubSpot Service Hub, HubSpot CMS Hub or HubSpot Sales Hub on either the professional or Enterprise level.
Why Use It within HubSpot?
Using the Custom Report Builder within HubSpot allows you to gain deeper insights into your business operations. By analysing data from multiple sources, you can identify trends, spot opportunities, and make data-driven decisions. Plus, with HubSpot's user-friendly interface, creating custom reports is a straightforward process, even for those without a background in data analysis.