HubSpot Partner
Top HubSpot Partner in the Nordics
Discover the power of HubSpot CRM platform for improved efficiency in sales, marketing, operations, CMS and customer service. In 2-4 week, you can have a HubSpot Platform fully operational. This include scope, negotiation, implementation, data migration, training, and much more!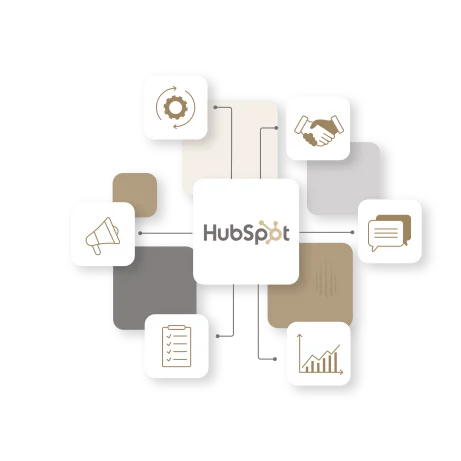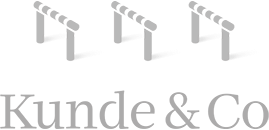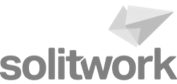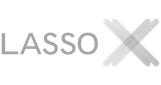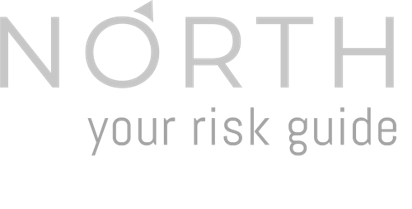 HubSpot Partner Platform
HubSpot Platform for Sustainable Growth
Get a HubSpot 360° Platform fully operational and ready for sustainable growth. This includes scope, negotiation, design, implementation, automations, segmentations, integrations, dashboards, AI, datamigration, and training. 
R

Top Tier HubSpot Partner: Officially Rank 1. Danish owned

R

+25 HubSpot Cerfications, Trainer license, 5/5 stars

R

Unique HubSpot Partnerships for the best integrations

R

+30 active HubSpot Partner leading HubSpot Platforms

R

+55 million DKK ARR generated through our HubSpot Platforms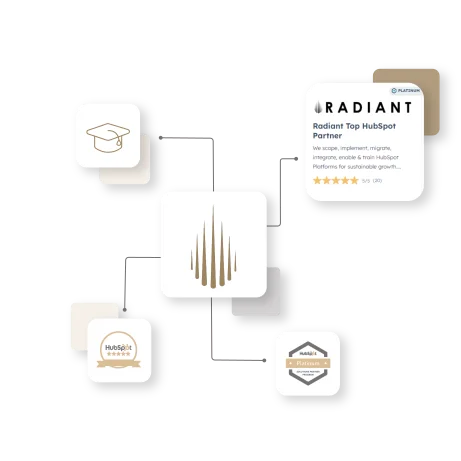 HubSpot Partner Benefits
Benefits from Radiant

Unique HubSpot Platform
We don't just implement HubSpot Platforms. We enable them to grows with you.

The best Scope & Price
Radiant are the Top Tier HubSpot Partner to scope and structure the best deals.

Best HubSpot insights
Radiant is a Top Ranked HubSpot Partner with +25 certifications & Top Certified Trainer.

Unique HubSpot data
Real time data from +15.000 Nordic Sales Processes to guide you to what works in reality.
A tailored HubSpot Implementation
Implement HubSpot
Within 2-4 weeks, a HubSpot 360° Platform will be fully implemented and operational. This includes scoping, negotiation, design, implementation, data migration, training, and much more. 
R

360° Funnel Design & Implementation

R

CRM Architecture & Data Enrichment

R

Data Migration & Integrations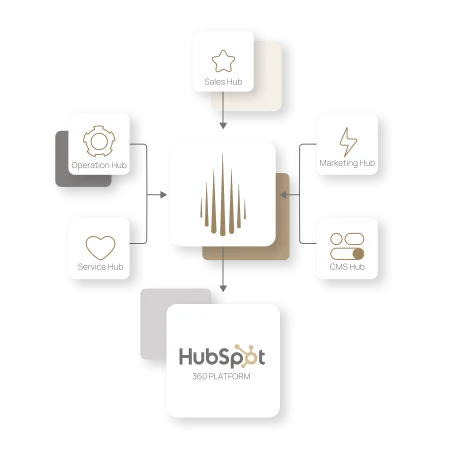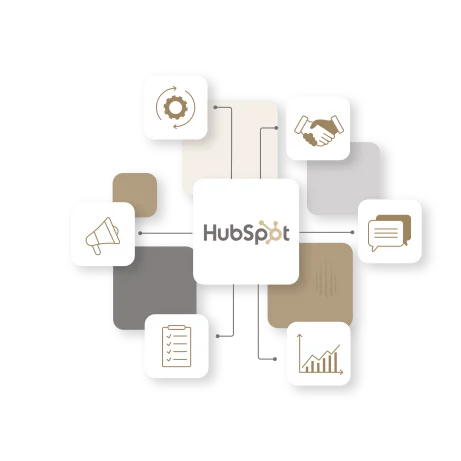 Enable your HubSpot
HubSpot as a Service
You invest in HubSpot, people, marketing, sales and customer success.
Now you can finally profit by enabling it all. With HubSpot as a Service you know exactly what you get and what you pay.
R

Implementation & Automation

R

Enablement, Best Practices, and Integrations

R

AI, Onboarding, Training, and Support
B2B Sales Enablement and Execution
Sales as a Service
Exclusively for B2B SaaS, Tech, Finance, and Professional Services.
Our Sales Consultants represent your business to do sales: prospect, qualify leads, book, meetings, manage pipeline, and win deals. 
R

Proven, native, & educated Sales Consultants

R

Low risk with overhead based on revenue generated

R

We do what works: +55 million ARR & +7.000 meetings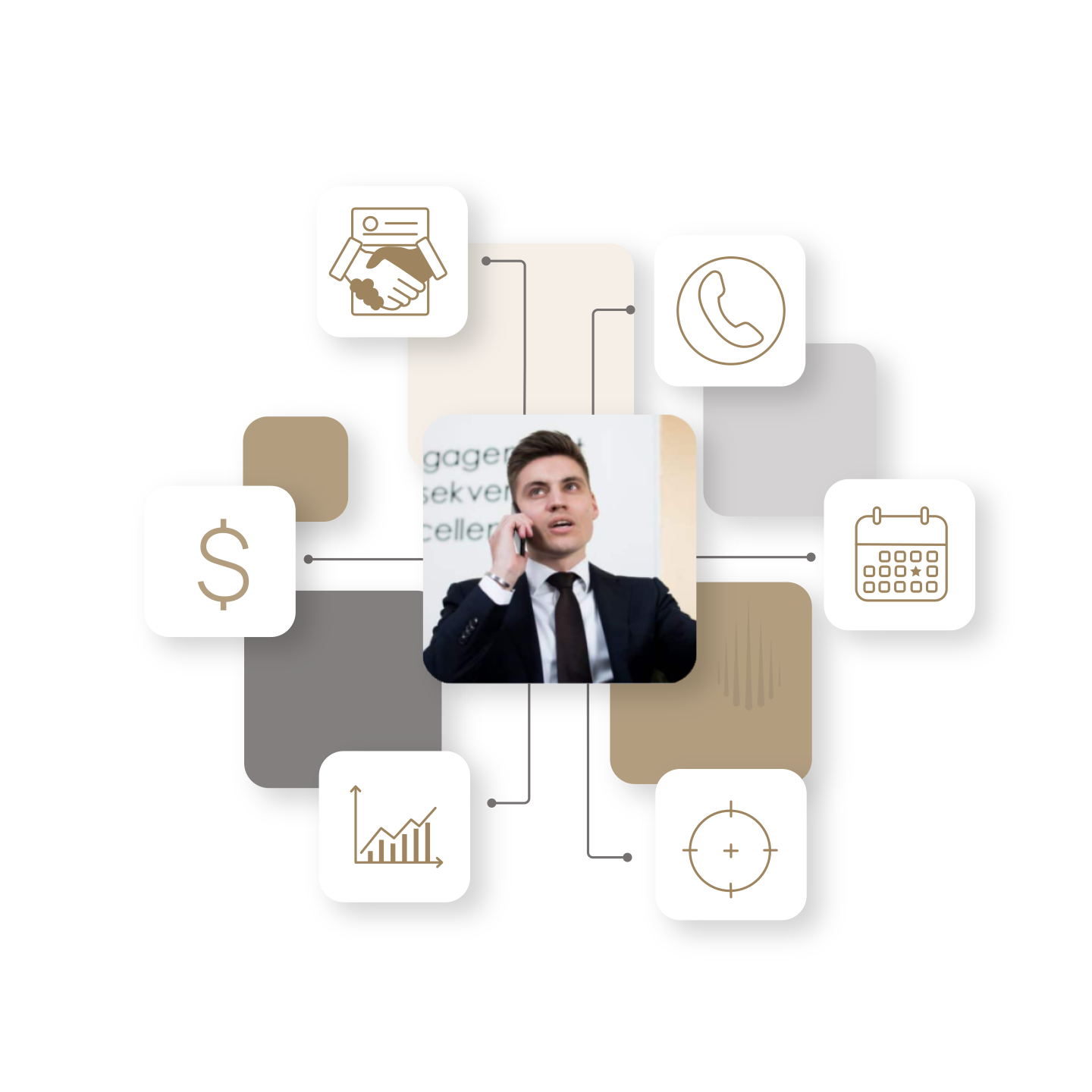 HubSpot Statistics
Why HubSpot?
HubSpot was ranked #1 Global Software Company in G2 Rankings

HubSpot has +177.000 clients in over 120 countries.

HubSpot has more than 7.433 employees globally
Integrations within the HubSpot CRM Platform
Number of 1# Rankings got HubSpot (most of all)
Made by HubSpot in total revenue in 2022
Number of 1# Rankings got HubSpot Marketing Hub (most of all)
We help with, among other things 
HubSpot Pricing
We Scope & Negotiate the Hubs you need
As a Top H12022 Nordic HubSpot Negotiator and Certified HubSpot Partner we provide you with simple money- and time saving representation to scope and negotiate the best deal to match your needs. Even though HubSpot CRM is an-easy-to-use software, the process of scoping and negotiating the best deal and deal structure is a complex process. Avoid the hassle with Radiant at your side as a top HubSpot Partner. 
R

Get the right Hubs and versions matching your needs

R

Get the best HubSpot price and deal structure

R

Save thousands of euros on onboarding & discount

R

Save time by avoiding navigating complex product-price-ratio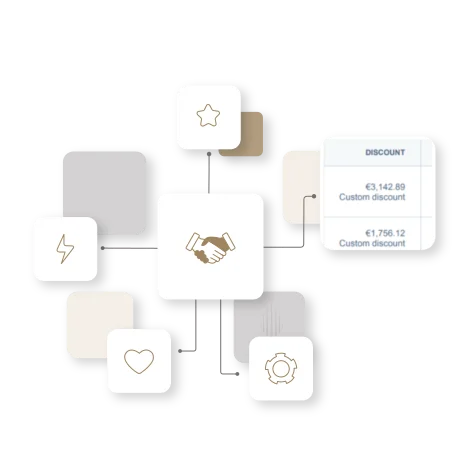 HubSpot funnels
Designing & Implementing Funnels
A 360° funnel design and implementation to get the MQL's, SQL's, and ARR you need to scale your growth! As a Top Ranked HubSpot Partner we've created thousands of successful funnels in HubSpot to match best-practice with the behavior of your ICP Target Market and your employees.  
R

Lead and MQL generating Marketing Funnels

R

More sales with automatic Sales Processes

R

Increased hit-rate with Intelligent omni-channels

R

Increased NPS with streamlined CS/support process

R

360° funnel synergy for marketing, sales & CS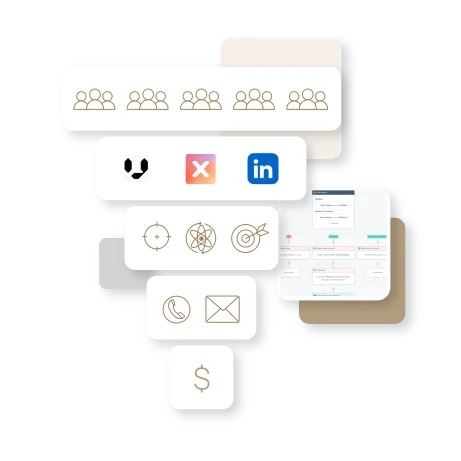 HubSpot CRM
CRM Architecture, Data Migration & Data Enrichment
As a Top Tier HubSpot Partner we'll make sure you 1) view properties in HubSpot CRM thats relevant to your growth 2) The full history of previous data is migrated, cleansed, and avaliable 3) All data is enriched with information that helps your sales, marketing, and CS to be relevant. It can be, for example, which technologies your ICP target market is using, if they are growing fast, or if keywords like 'ESG', 'SaaS' etc. appears on their website or annual report, or the contact information of stakeholders. We've successfully completed data migration from systems like Salesforce, Pipedrive, Microsoft Dynamics, SAP, Active Campaign, SuperOffice, e-conomic, Business Central, Marketo, HubSpot-to-HubSpot, and many other.
R

View relevant data & properties only

R

All historic data available & enriched

R

Smooth and fast data migration

R

Less time prospecting and administrating

R

Automatic weekly update of data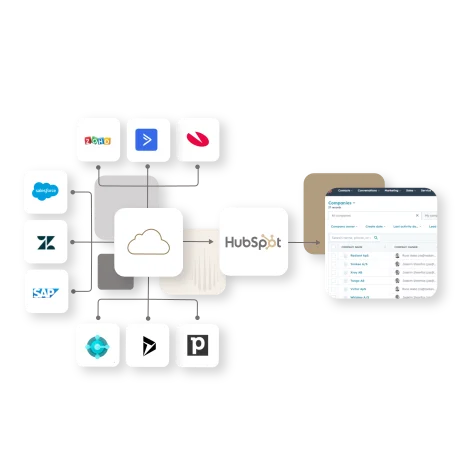 All-in-one HubSpot Solution
Se our HubSpot Improvement Catalouge
HubSpot CRM
What is HubSpot?
HubSpot is a leading customer relationship management (CRM) software that provides an all-in-one platform to help businesses grow. It offers a wide range of features, including website design, social media management, email marketing, lead generation, and sales automation. With HubSpot, businesses can create and manage customer interactions, track sales, and gain insights into customer behavior, which can help them optimize their marketing strategies and improve customer engagement.
HubSpot is known for its user-friendly interface, robust analytics, and the ability to integrate with other tools and platforms to streamline workflows and improve productivity. Whether you are a small business owner or a large corporation, HubSpot can provide you with the tools you need to attract, engage, and delight customers.
The HubSpot Hubs
One Platform for all your Efforts
The hubSpot Solution
Why HubSpot?
There are several reasons why you should choose HubSpot as your CRM software of choice. Firstly, HubSpot offers a free version of its software, making it accessible to small businesses that may have limited budgets. Additionally, HubSpot's user-friendly interface and userfriendly interface make it easy for you and your team to get started and optimize your workflows quickly.
From Silo Based Solutions To An Unified HubSpot
Gone are the days of isolated business functions. Customers expect personalized, seamless experiences, which demand Marketing, Sales, Customer Success, Operations, and CMS to work together better than before.
Working in silos breeds inefficiency and redundancy. It hinders the smooth flow of information, causing delays, miscommunication, and missed opportunities. Conversely, a CRM that is unified helps your team collaborate, speeds up decision-making, and enhances productivity.
A comprehensive CRM like HubSpot, which integrates all business functions, is the answer. It promotes efficiency, collaboration, and superior customer service. In 2023, if your business is still relying on silo-based solutions, it's time to rethink. Don't be left behind, companies tech-stack grow day by day.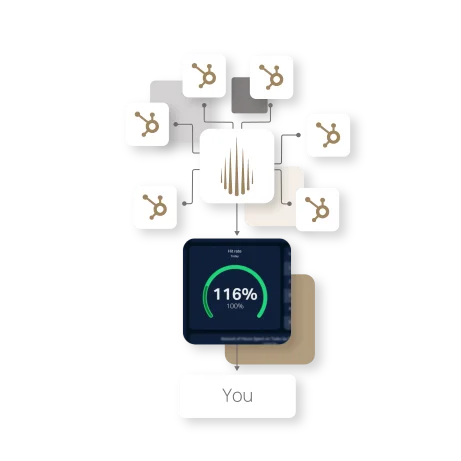 Hubspot sales- & marketing enterprise
"Migrating from MS Dynamics CRM to HubSpot Sales was a walk in the park with Radiant on our side. Radiant demonstrated black-belt proficiency level of our CRM implementation, truly standing-out with their enthusiastic can-do attitude and deep know-how of solid Sales best practices, in particularly at the early sales-stage. Radiant is a true Sales Excellence Champion for any B2B company aspiring to launch outbound sales to the next level"

Henning Gershof, CCO, Hemonto A/S
Is HubSpot the right solution for you?
HubSpot vs. Alternatives
To give you a fully overview of why HubSpot is one of the best CRM systems on the market, we have compared HubSpot with some of it's alternatives.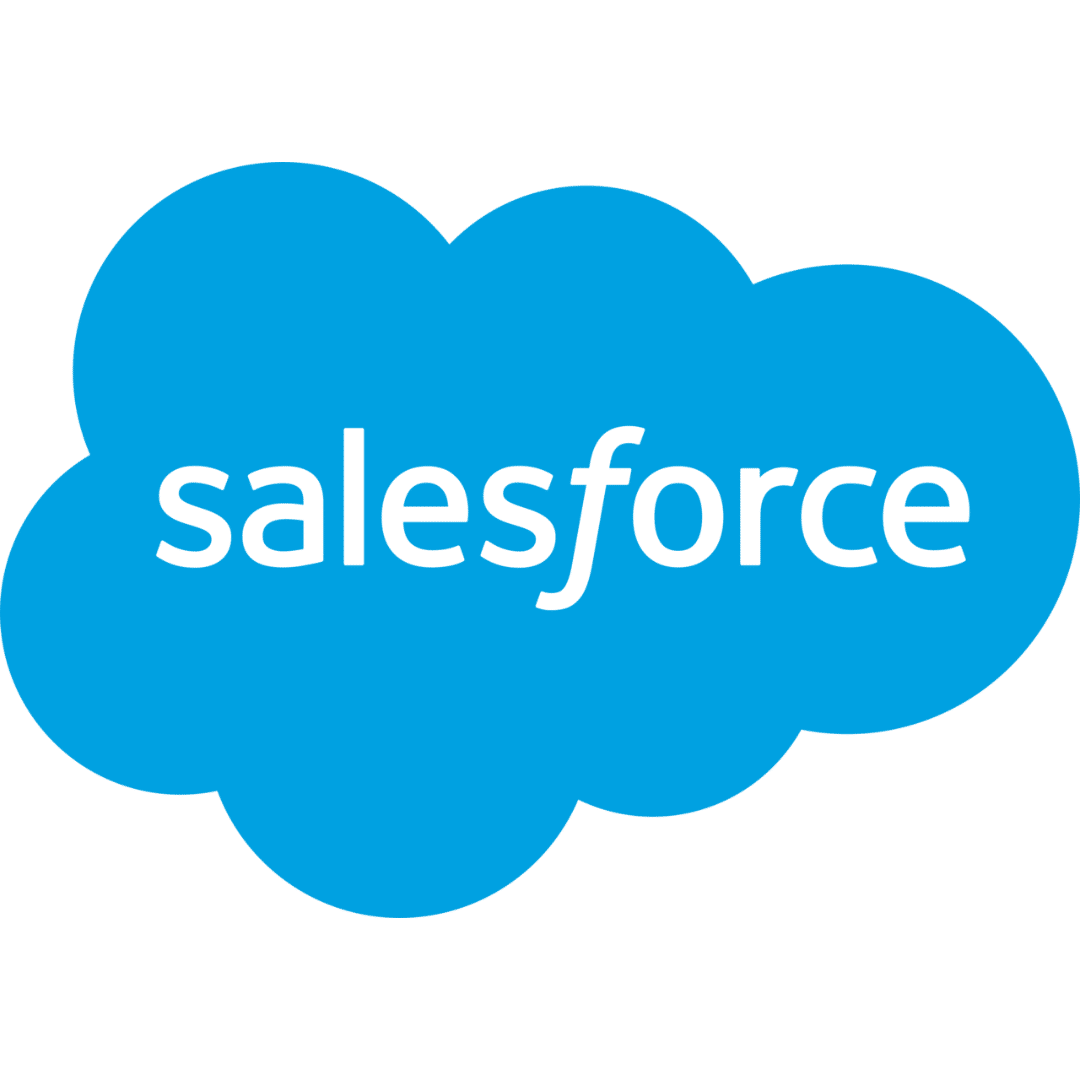 Salesforce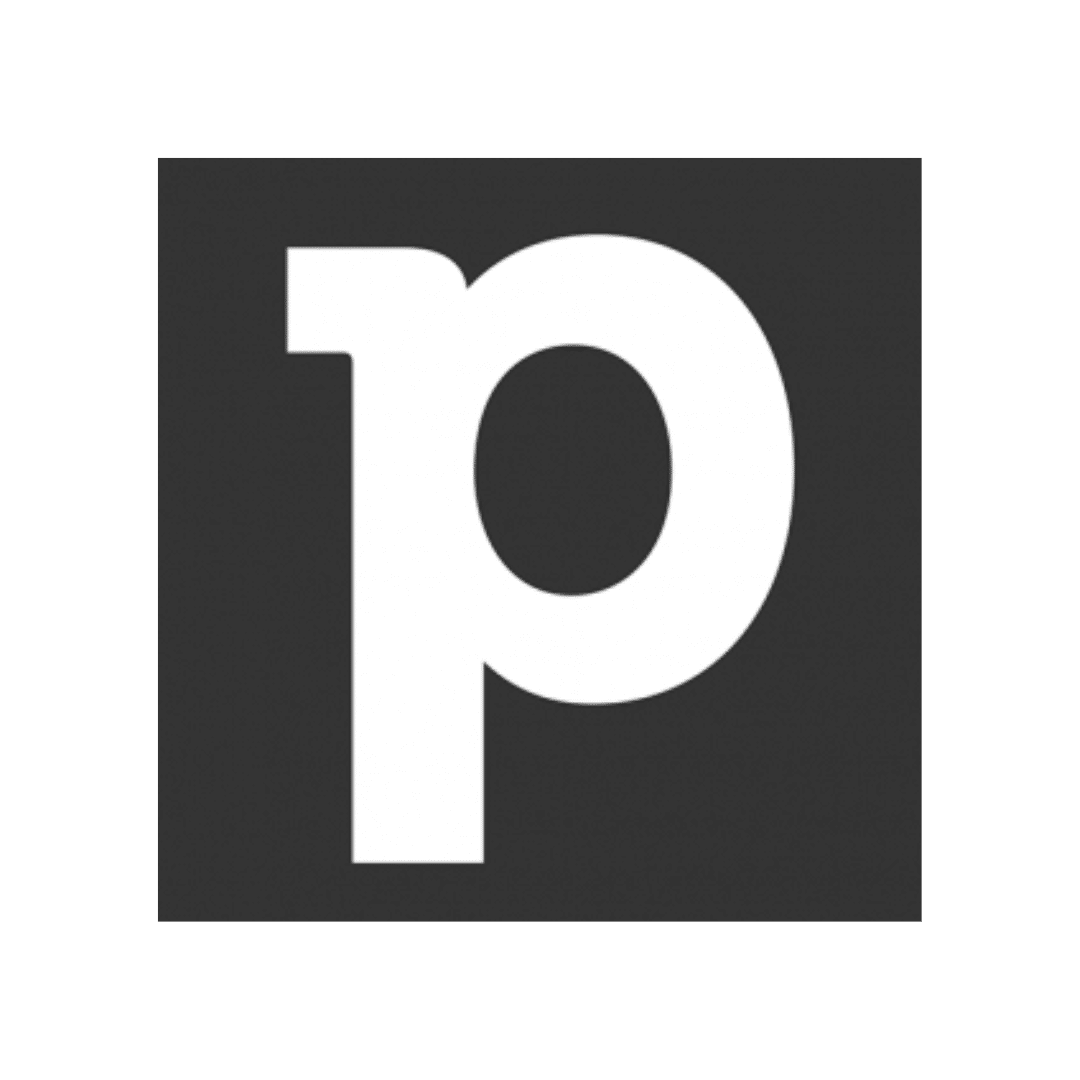 Pipedrive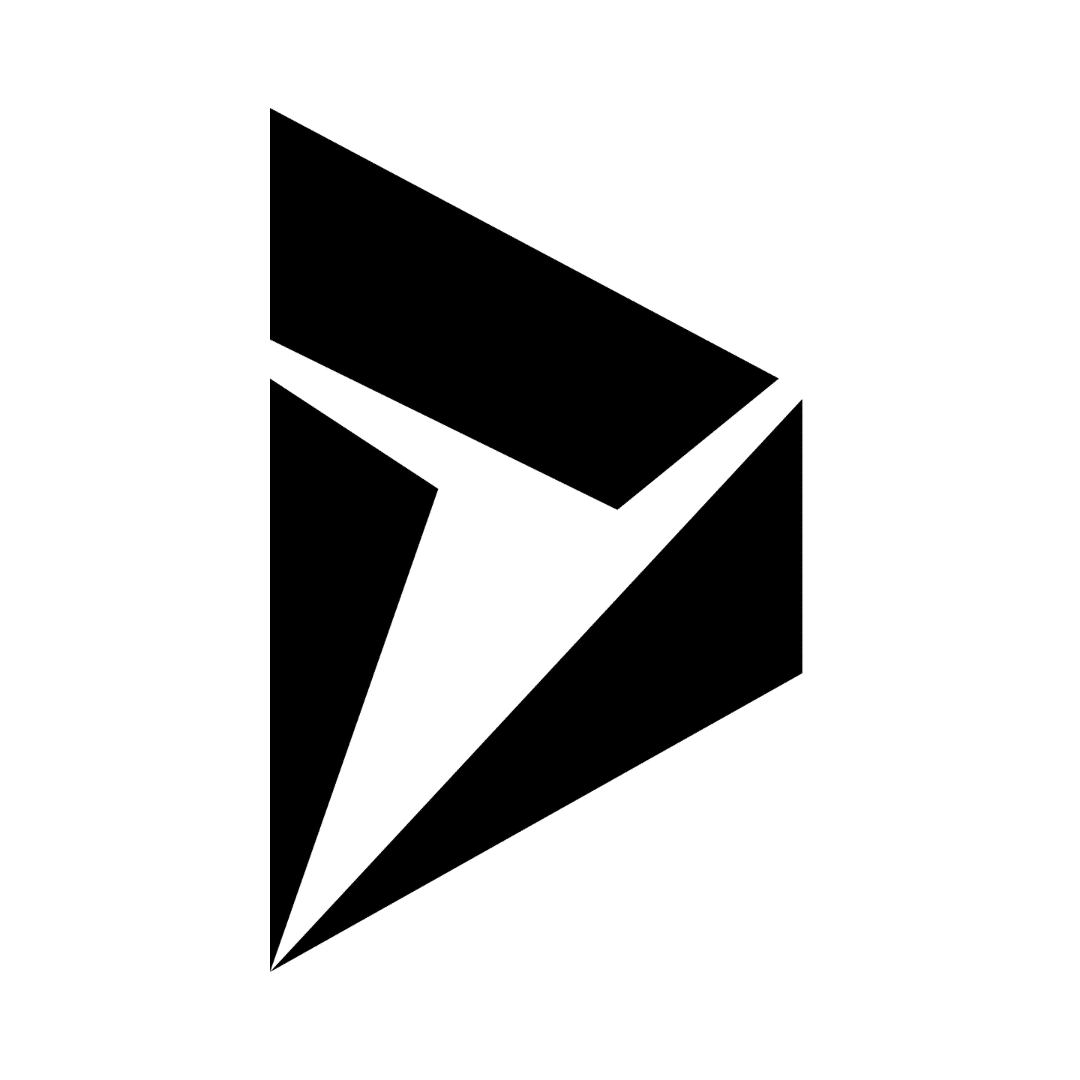 Microsoft Dynamics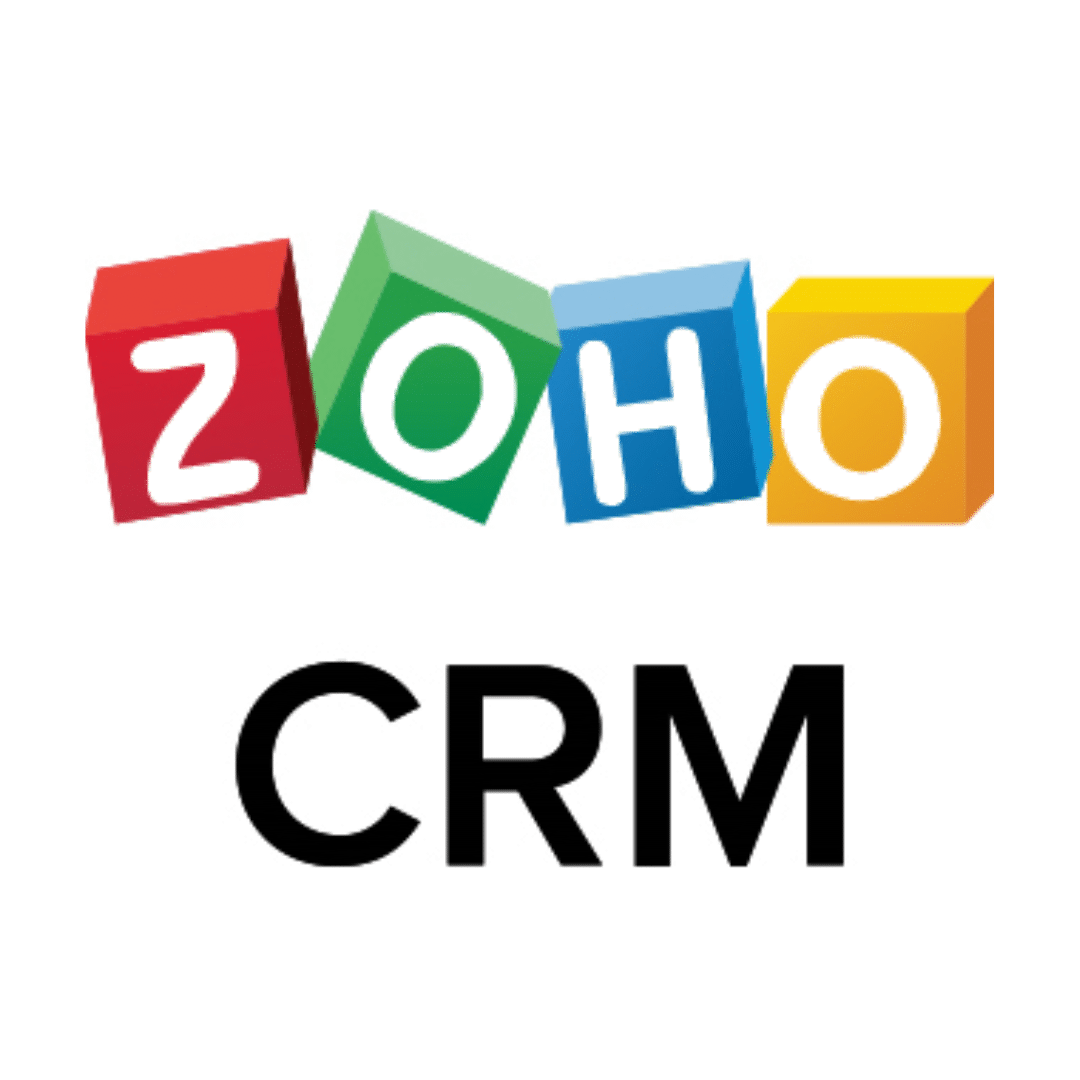 Zoho CRM
HubSpot vs. Salesforce
While there are several CRM software options available on the market, HubSpot and Salesforce are two of the most popular choices. While Salesforce is a more established CRM, HubSpot has emerged as a strong contender in recent years due to its user-friendly interface and affordable pricing options.
Ease of use: HubSpot's user-friendly interface and intuitive design make it easier for you to get started and optimize your workflows quickly with a drag-and-drop interface. The Salesforce interface is much more complex.
Affordability: HubSpot's free version and affordable paid plans make it more accessible compared to Salesforce's pricing model.
Integration options: HubSpot offers a variety of integrations with other tools and platforms. This allows you to tailor your workflows to your specific needs and requirements. Salesforce's integrations are more limited.
Customer support: HubSpot's commitment to customer satisfaction and support will ensure you receive the help you need to succeed. Salesforce's support is known to be more complicated and difficult to navigate.
Reporting and analytics: HubSpot's robust reporting and analytics can provide real-time insights into your marketing, sales, and customer service performance. This can help you make decisions upon data. Salesforce's reporting and analytics features are more complex and may require additional user training.
Overall, HubSpot offers an excellent combination of affordability, ease of use, integration options, customer support, and reporting and analytics tools that make it a better choice for businesses looking to streamline their workflows and grow their customer base.
HubSpot vs. Pipedrive
Now let's compare HubSpot and Pipedrive. Pipedrive is an alternative to some of HubSpot's solutions however, while both options have their strengths, HubSpot has several advantages that make it a better choice for you.
All-In-One Solution: HubSpot stands out as a comprehensive all-rounder platform when compared to Pipedrive. It provides an array of features that cater to every part of your organization. While Pipedrive offers a robust CRM, HubSpot not only provides a free CRM but also lets you add on top of other Hubs for Marketing, Sales, Service, and CMS, making it a more comprehensive solution.
Ease-of-Use and Power: In contrast to Pipedrive, HubSpot's Sales Hub masterfully combines power with ease of use. This results in a CRM platform that is equally loved by sales leaders for its capabilities and by reps for its user-friendliness.
Customization and Complexity: One of the key differences between HubSpot and Pipedrive is in their approach to customization and complexity. While Pipedrive has a simpler and more straightforward interface, HubSpot offers far more scope for customization and personalization. Even as the complexity of features increases with higher price plans, HubSpot ensures they remain user-friendly, offering a superior user experience compared to Pipedrive.
Workflow Automation: When comparing the workflow automation features of HubSpot and Pipedrive, HubSpot's Workflows feature comes out on top. It provides a super user-friendly way to automate processes and communication across different areas of your organization. This powerful tool, which is more intuitive and customizable than Pipedrive's equivalent, can be tailored to create the perfect workflow for your needs.
Superior Reporting and Analytics: In the realm of reporting and analytics, HubSpot's capabilities surpass those of Pipedrive. While Pipedrive offers basic reporting features, HubSpot provides more complex and customizable reporting tools. With HubSpot, you can generate a range of different reports, customize dashboards for easy access, and gain insights from the complete sales cycle. If your marketing and service teams are also using HubSpot, you can create comprehensive dashboards that track the performance of the entire buyer's journey, making it a superior choice for in-depth analytics compared to Pipedrive.
All in all Pipedrive in ways represent HubSpot Sales Hub, so if you want a solution you can build upon - HubSpot should be your first priority.
HubSpot vs. Dynamics
Let's compare HubSpot and Microsoft Dynamics. While both offer unique benefits, HubSpot stands out as the better choice for you if you are looking for an all-in-one solution that delivers an easy to understand interface, affordability, integration options, and powerful reporting and analytics capabilities.
User-Friendly Experience: HubSpot provides a more user-friendly experience compared to Microsoft Dynamics. While both platforms offer a host of advanced features, HubSpot ensures that the complexity of these features doesn't affect your user experience. More advanced features are gated behind higher price plans, making the platform adaptable to your business needs.
Powerful and Intuitive Automation: HubSpot's Workflows feature is a robust, user-friendly tool that automates processes and communication. You can use this feature for all your organization's workflows, such as sales, marketing, and service, to streamline operations and improve efficiency.
Comprehensive Reporting: HubSpot offers a much higher ceiling in terms of reporting capability. It's simple to create a range of different reports, customize your go-to dashboards for easy access, and draw insights from your complete sales cycle. With HubSpot, you can create comprehensive dashboards that show the performance of the complete buyer's journey, including leads, sales, churns, and conversions at every stage.
Scalability: If you want an all-in-one platform that is free to start with and has plenty of room to scale in the future, HubSpot is an excellent choice. It thrives on catering to both small businesses and entrepreneurs who need a simple CRM, as well as fast-growing teams that want a scalable all-in-one platform.
Flexibility in pricing: HubSpot's free CRM gives you access to basic features for sales, marketing, and support teams. However, the most valuable features are gated behind paid Hubs available at different tier levels. This allows you to customize your CRM experience based on your business needs and budget, giving HubSpot a competitive edge.
Overall, HubSpot's all-in-one solution, ease of use, pricing and affordability, integration options, and reporting and analytics capabilities make it a better choice for you.
HubSpot vs. Zoho CRM
When comparing HubSpot and Zoho CRM, there are several factors businesses should consider. While both options have their strengths, HubSpot may be the better choice for certain businesses.
Sales Force Automation: Advanced sales force automation features are a highlight of HubSpot. It enables the setup of multiple pipelines, the usage of multiple currencies, and the automatic scoring of leads based on their actions. The platform also offers a range of automation options through workflows, maintaining its flexibility and robustness in managing the sales process despite some limitations.
Process and Customer Journey Management: Quote-based approval is a feature of HubSpot that simplifies the approval process. Although lacking escalation rules and custom validation logic, the platform ensures a straightforward and streamlined approach to managing processes and customer journeys, reducing potential complexity.
Customization: The ability to choose which reports go into the main dashboard and reorder how fields are viewed within a record is a strength of HubSpot. Despite limitations on tab appearance changes or reorganization, and the requirement of an Enterprise license for creating custom modules, the platform's customization capabilities cater to the essential needs of users, ensuring a user-friendly experience.
Analytics: The creation of custom reports based on sales data and the scheduling of report dashboards to be sent via email at regular intervals are possible with HubSpot. Even with the inability to schedule specific reports and the absence of mobile analytics in the basic app, the platform's strong analytics capabilities help businesses track performance and make informed decisions.
Artificial Intelligence: HubSpot's capabilities include text recognition from scanned business cards and data deduplication, providing efficient and automated data management. Furthermore, the platform pulls in additional information about companies added to an account from various sources and offers automatic call recording and transcriptions for Enterprise users. These AI features, although basic, offer significant value in understanding and managing customer relationships.
Overall, while Zoho CRM may be a good option for some businesses, HubSpot's all-in-one solution, customer support, scalability, integration options, and reporting is next level.

"Radiant demonstrated black-belt proficiency level of our CRM implementation. Radiant is a true Sales Excellence Champion for any company."


"Have shown state of the art sales performance. Sales goals and guidance adopted to each partner in the firm. My best recommendations"


"A top class onboarding. Committed team & good service. It has truly been a pleasure working with Radiant. I will give my very best recommendations."

"Excellent HubSpot cooperation with Radiant! Excellent job in understanding our sales process and helping us implement it in HubSpot. I recommend Radiant as HubSpot Partner"


"Where do I click the SIXTH star for these HubSpot-Ninjas? Becuase Radiant deserves the extra acknowledgement for always delivering 'best in class'"


"Radiant has implemented HubSpot to immense satisfaction with an excellent overview of our sales activities. I will give the best recommendations for Radiant!"

"Radiant's forward-thinking experts curate the best-practices of your next growth journey. The results have been impressive so far and resemble a state-of-the-art approach."


"Radiant has been instrumental at making HubSpot a cornerstone of our growth engine. They were able to understand the complexities and nuances of our business."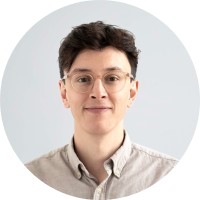 HubSpot Partner Articles
Learn more about HubSpot CRM, sales, automation, segmentation, and much more!
Frequently Asked Question
Yes, HubSpot is a customer relationship management (CRM) system that helps you manage and organize your interactions with prospects, such as emails, calls, notes, etc. HubSpot is composed of different hubs that manage all your activities within specific areas. The Hubs are a marketing hub, sales hub, CMS hub and service hub. HubSpot CRM also has many native integrations with other tools, which can help you gather more data on your customers.
How much does HubSpot cost?
HubSpot offers a variety of pricing plans to suit businesses of all sizes and needs, catering to startups and enterprises alike. There is a free version of HubSpot that includes marketing, sales, service, CMS, and operations tools. You have the option to choose specific products, such as marketing, sales, customer service, CMS, or operations. If your needs are greater than that, you can create a bundle and design your own HubSpot. Additionally, HubSpot provides pricing plans for individuals and small teams, as well as businesses and enterprises for their CRM system. It's difficult to state an exact price for HubSpot; however, as a top-tier HubSpot partner, Radiant can help you get exclusive prices.
What are the HubSpot Hubs?
HubSpot Hubs are specialized modules within HubSpot that focus on marketing, sales, customer service, CMS, and operations. Here are the features of the different hubs:
Marketing Hub: Inbound marketing tools for lead generation, email marketing, social media, SEO, and more.
Sales Hub: Tools for sales teams to manage leads, close deals, and streamline the sales process.
Service Hub: Customer support and success tools to help businesses deliver excellent customer experiences.
CMS Hub: A content management system for creating and managing website content with ease.
Operations Hub: Stream-line collaboration among your systems and teams with our operations hub that synchronizes your applications, tidies up and manages customer data, and streamlines process through automation.
HubSpot Academy is an online learning platform that offers a wide range of free courses, certifications, and resources to help you enhance your skills in the different hubs. The Academy covers topics such as inbound marketing, content creation, social media, email marketing, and more, to help you get the most out of the HubSpot platform. HubSpot Academy is the perfect place for you if you want to learn how to utilize the HubSpot platform effectively.
What is a HubSpot partner?
A HubSpot partner is a company that has demonstrated expertise in using HubSpot and applying their expertise to implement the best HubSpot platform or hubs for their customers, enabling them to grow their business. Being a HubSpot partner comes with benefits; they have access to exclusive resources, training, and support, which can help you maximize your investment in HubSpot through their experience and assistance.