HubSpot Implementation
Scope and implement the HubSpot Platform
We implement the HubSpot Platform within 1-2 months. Get a unique ecosystem to create sustainable growth, and reduce administrative work.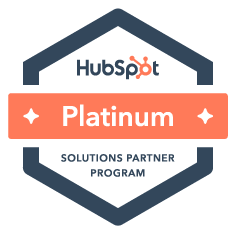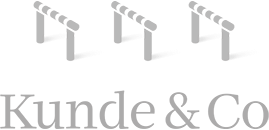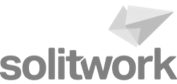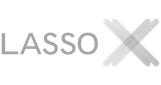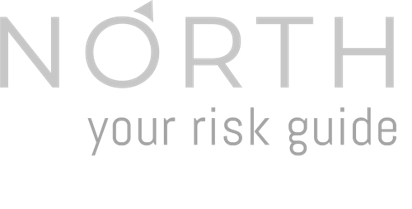 Hubspot CRM Implementation
Implement the HubSpot Platform with Radiant
Within 1-2 months, the Ultimate HubSpot 360° Platform will be fully implemented and operational. This encompasses scope, negotiation, design, implementation, data migration, and training.
R

HubSpot Implementation with a Top HubSpot Partner

R

+25 HubSpot Cerfications, Trainer license, 5/5 stars

R

HubSpot Partnerships for unique integrations

R

Leading HubSpot Platform

R

Deep tech, data, and process insight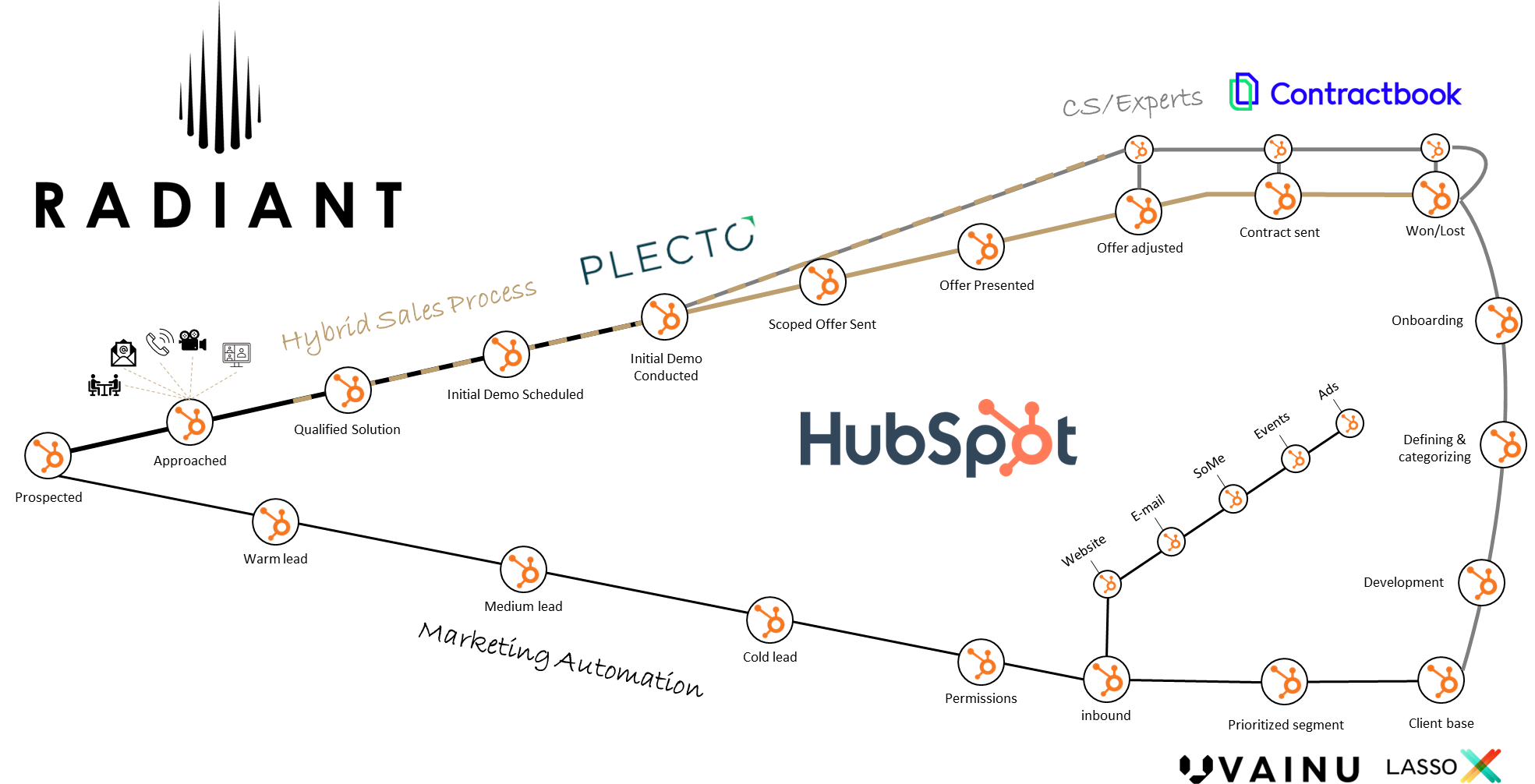 Step 1 | HubSpot Negotiation and scope 
Negotiate and scope the Hubs you need
We simplifies the process of scoping and negotiating the best deal for your needs, saving your time and money. Our expertise as a HubSpot Partner eliminates the complexity of scoping and negotiating the best deal and deal structure.
R

Get the right Hubs and versions matching your needs

R

Get the best price and deal structure

R

Save thousands of euros on onboarding & discount

R

Save time by avoiding navigating complex product-price-ratio

R

Integrate into your existing tech-stack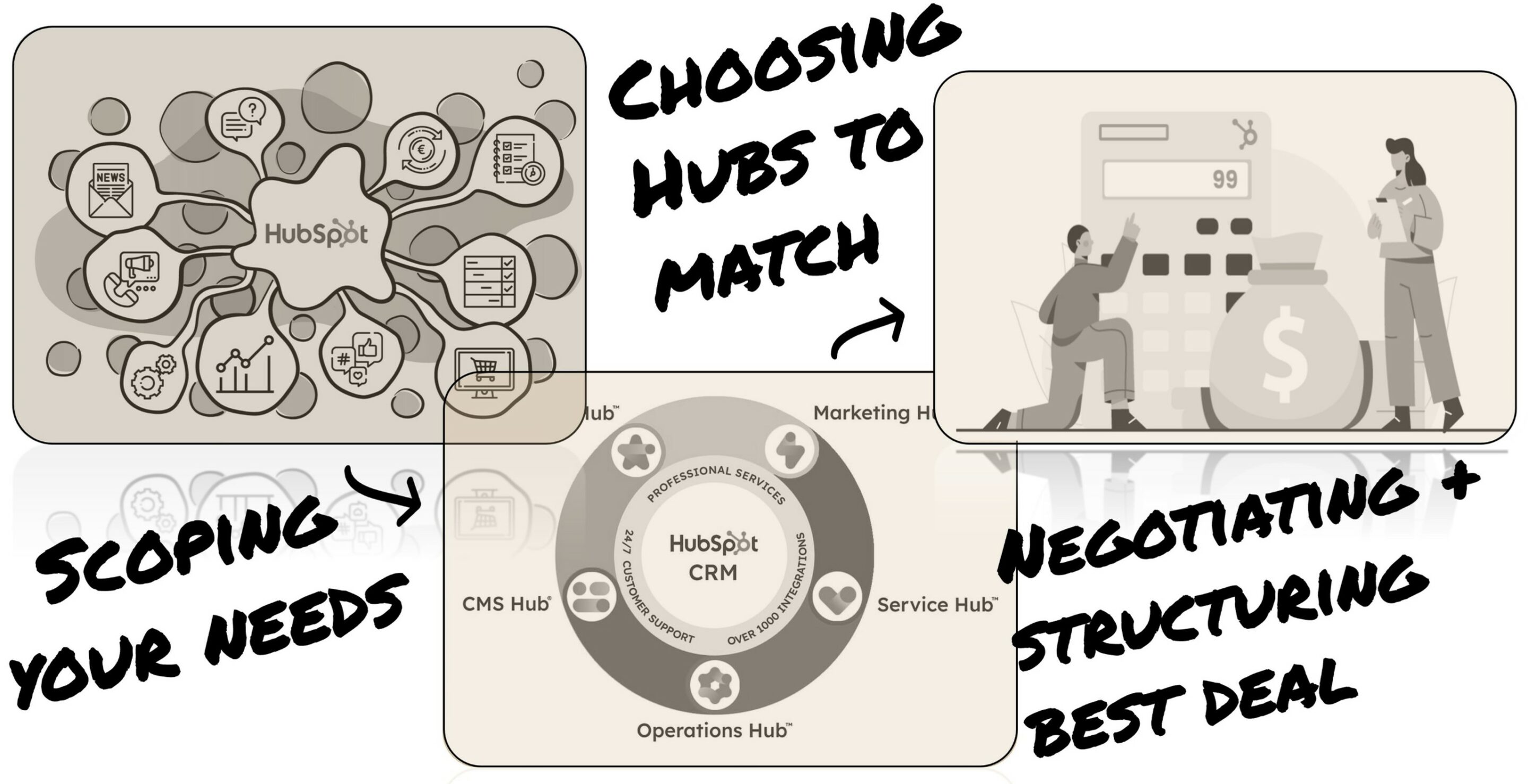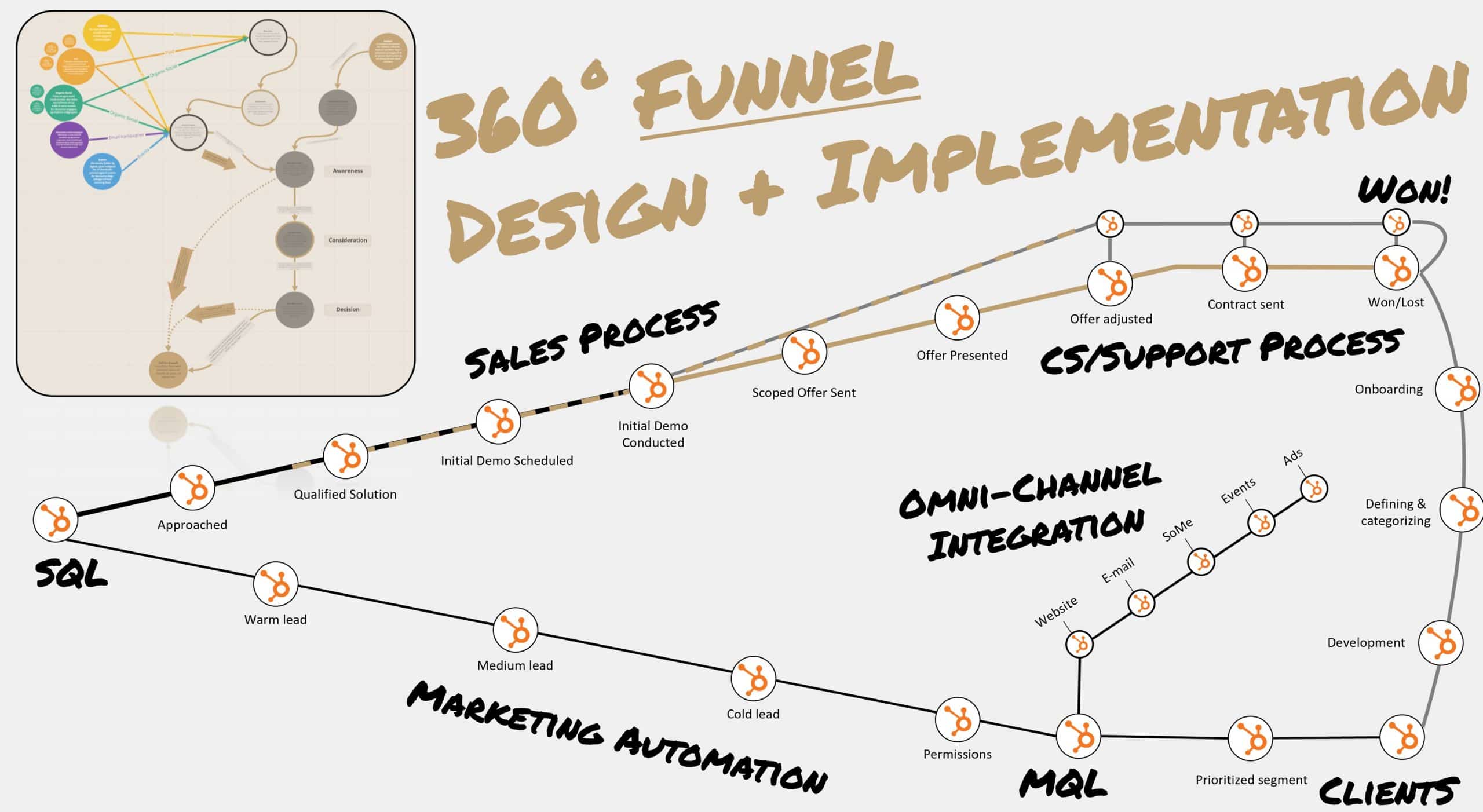 Step 2 | HubSpot funnel design
360° Funnel design and implementation
A comprehensive 360° HubSpot funnel design and implementation to acquire MQL's, SQL's, and ARR. We have created and implemented thousands of effective and successful funnels to align best practices with the preferences of your ideal customer profile and team.
R

Lead and MQL generating Marketing Funnels

R

More sales with automatic Sales Processes

R

Increased hit-rate with Intelligent omni-channels

R

Increased NPS with streamlined CS/support process

R

360° funnel synergy for marketing, sales & CS
Step 3 | HubSpot CRM Architecture
CRM architecture, data migration & data enrichment
We ensure access to relevant properties in HubSpot CRM, with a complete history of previous data that is migrated, cleaned, and available. Our data enrichment provides valuable information to enchance sales, marketing, and customer service effort. This may include information such as the technologies your ideal customer profile is using, their growth rate, presence of keywords like 'ESG', 'SaaS, etc. on their website or annual report, or the contact information of stakeholders. We successfully migrated data from variety of system, including Salesforce, Pipedrive, Microsoft Dynamics, SAP, Active Campaign, e-conomic, and from HubSpot to HubSpot, among others.
R

View relevant data & properties only

R

All historic data available & enriched

R

Seamless and quick data migration

R

Reduce time spent on propecting and administation

R

Receive automatic weekly data updates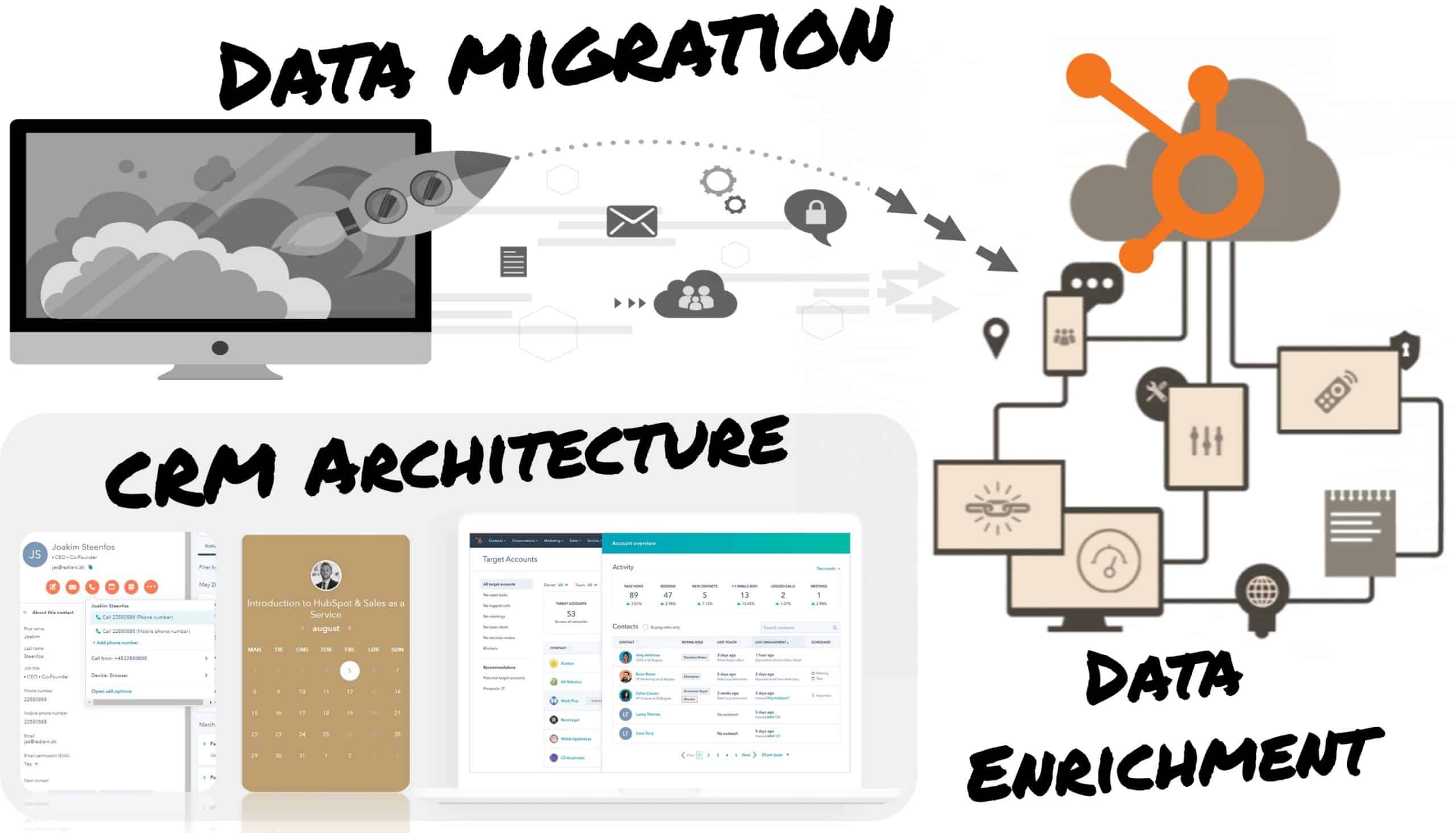 Hubspot scoping and implementation
"Where do I click the SIXTH star for these HubSpot-Ninjas? Because Radiant deserves the extra acknowledgement for always delivering 'best in class!"


The Leading HubSpot Partner
Want to know more?
We implement and improve industry leading HubSpot Platforms. With vast experience and data from succesful processes, we have deep understainding of what works in reality.
Because we've accumulated thousands of datasets from actual sales processes that works.
We believe in leading by example and not just providing advice!
R

Exclusively for B2B

R

Ensure the best prices on your Hubs

R

Scoping & enablement of HubSpot integrations

R

Implement and/or improve the HubSpot Platform

R

Radiant literally means 'Glowing brightly and expressing great hope"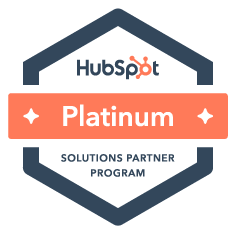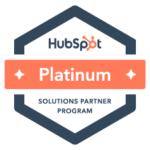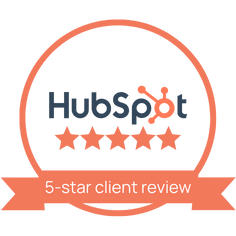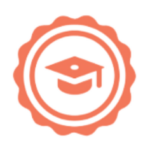 Hubspot Implementation and Migration
"Migrating from MS Dynamics CRM to HubSpot Sales was a walk in the park with Radiant on our side. Radiant demonstrated black-belt proficiency level of our CRM implementation, truly standing-out with their enthusiastic can-do attitude and deep know-how of solid Sales best practices. Radiant is a true Sales Excellence Champion for any B2B company aspiring to launch outbound sales to the next level"

Most asked question about HubSpot Implementation
What is a HubSpot Implementation?
A HubSpot implementation is the process of consolidating all relevant data from sources such as old CRMs, spreadsheets, and emails into one platform. At the same time, it also includes scope, negotiation, funnel design, CRM architecture, integrations, and much more based on your needs.
Which tools integrate with HubSpot?
HubSpot integrates with various tools in different categories. Examples: CRM platforms, e-commerce, social media management, content management, email marketing, project management, analytic tools. Most platforms and tools have a dedicated HubSpot integration.
How long does a HubSpot Implementation take?
We implement the HubSpot Platform within 1-2- months, fully operationel and fuctional. The exact implementation time is based on your specific needs and hubs.  
Which companies use HubSpot?
HubSpot is one of the most popular CRM platforms in the world and is used by businesses of all sizes. However, HubSpot is most popular within business-to-business, based on several reasons, such as the all-in-one solution, data-driven approach, strong integrations, and inbound marketing focus.
HubSpot Partner Articles
Learn more about HubSpot CRM, sales, automation, segmentation, and much more!