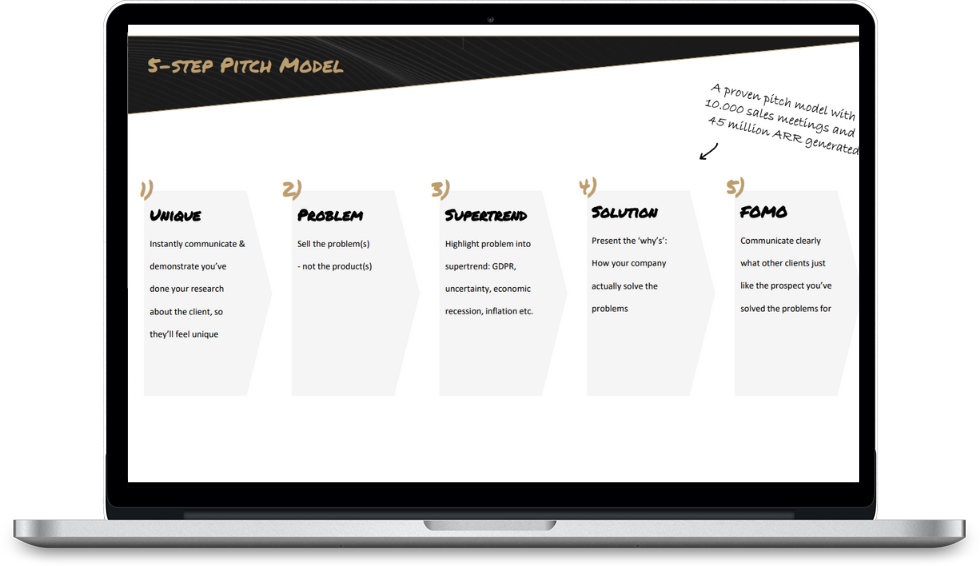 5-step Pitch Model
A proven B2B pitch model with +10.000 sales meetings. Including how to create Effective Value Propositions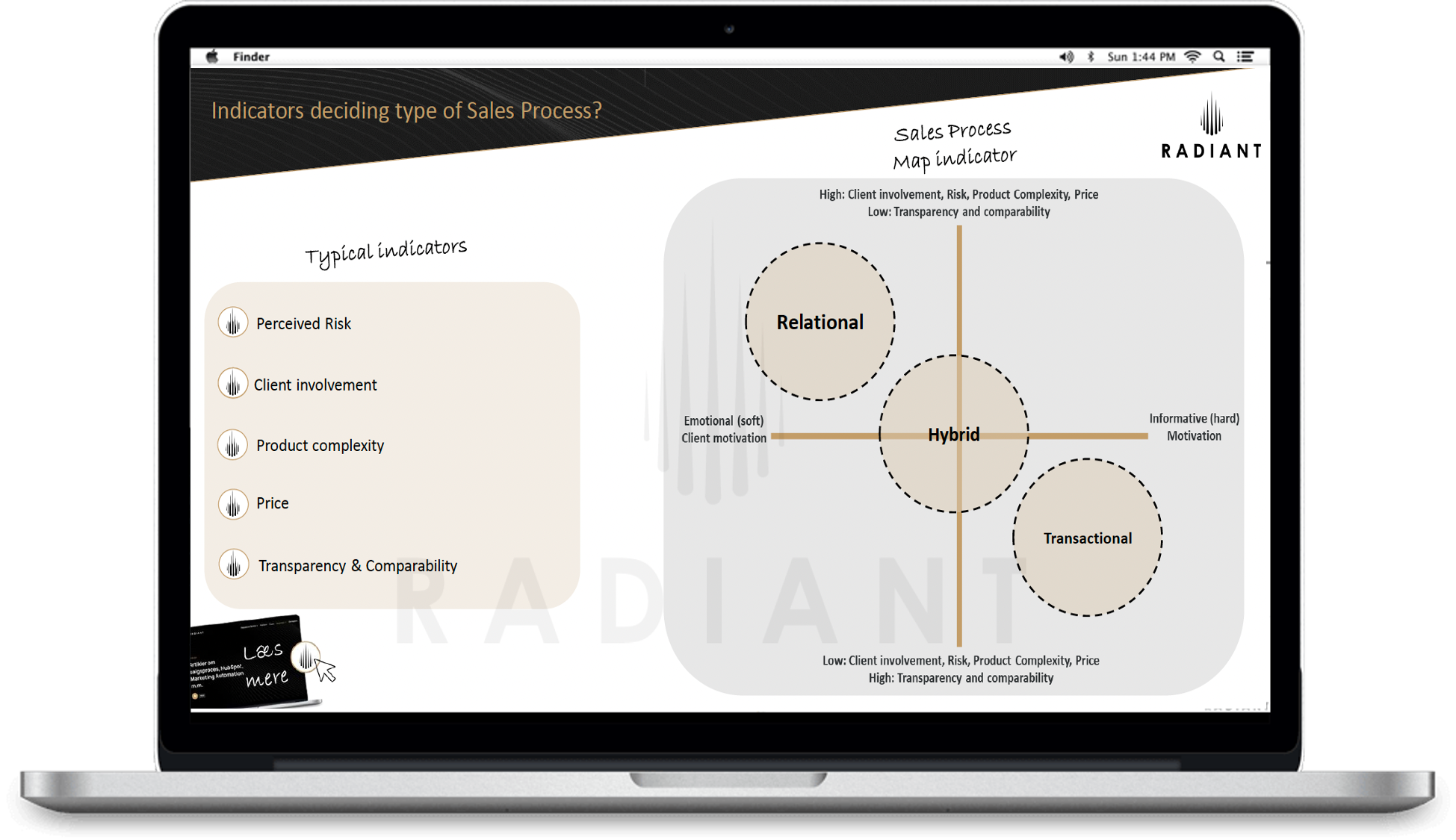 Hybrid Sales Process Template
Hybrid Sales is the most succesful way of doing sales. It is the combination of multi-channels, transactional sales, and relational sales.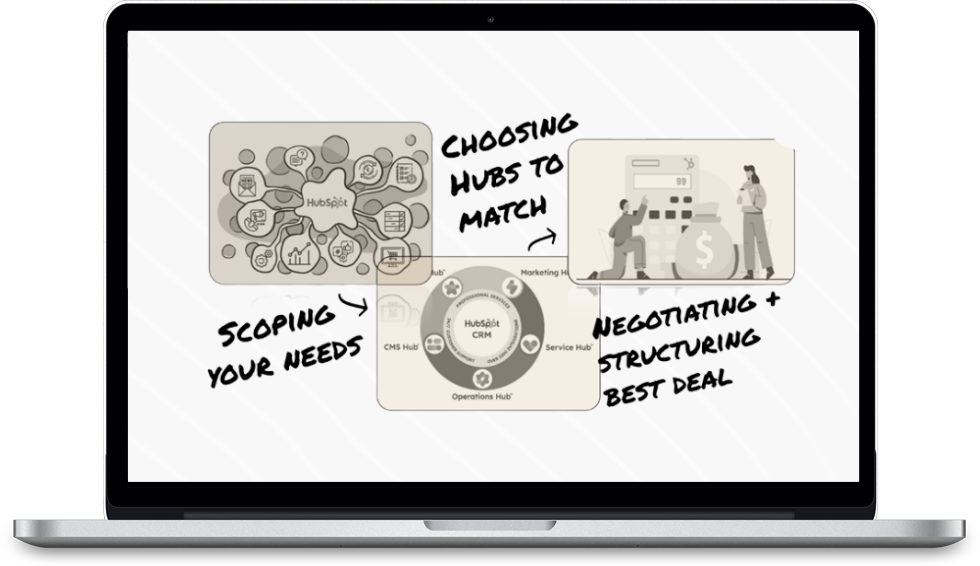 3 steps to implement the Ultimate HubSpot Platform
Get the Ultimate HubSpot Platform. Download the 3 golden steps to implement the Platform.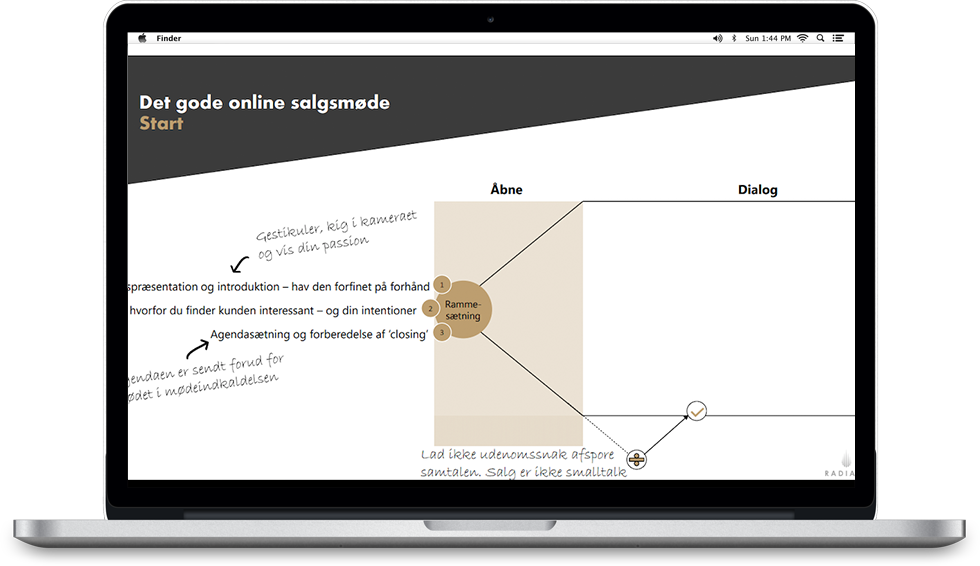 Enhance your Online Sales Meetings
We provide you with the best practice structure and framework to have succesful online sales meetings with the optimal outcome.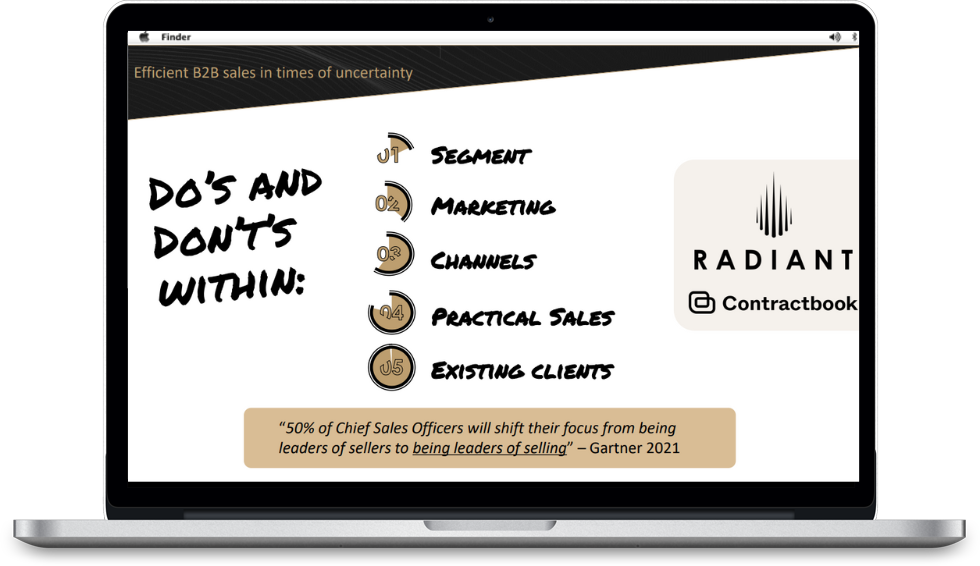 5 do's and don'ts in times of uncertainty
How to achieve efficient B2B sales in times of uncertainty? Get the 5 do's and don'ts.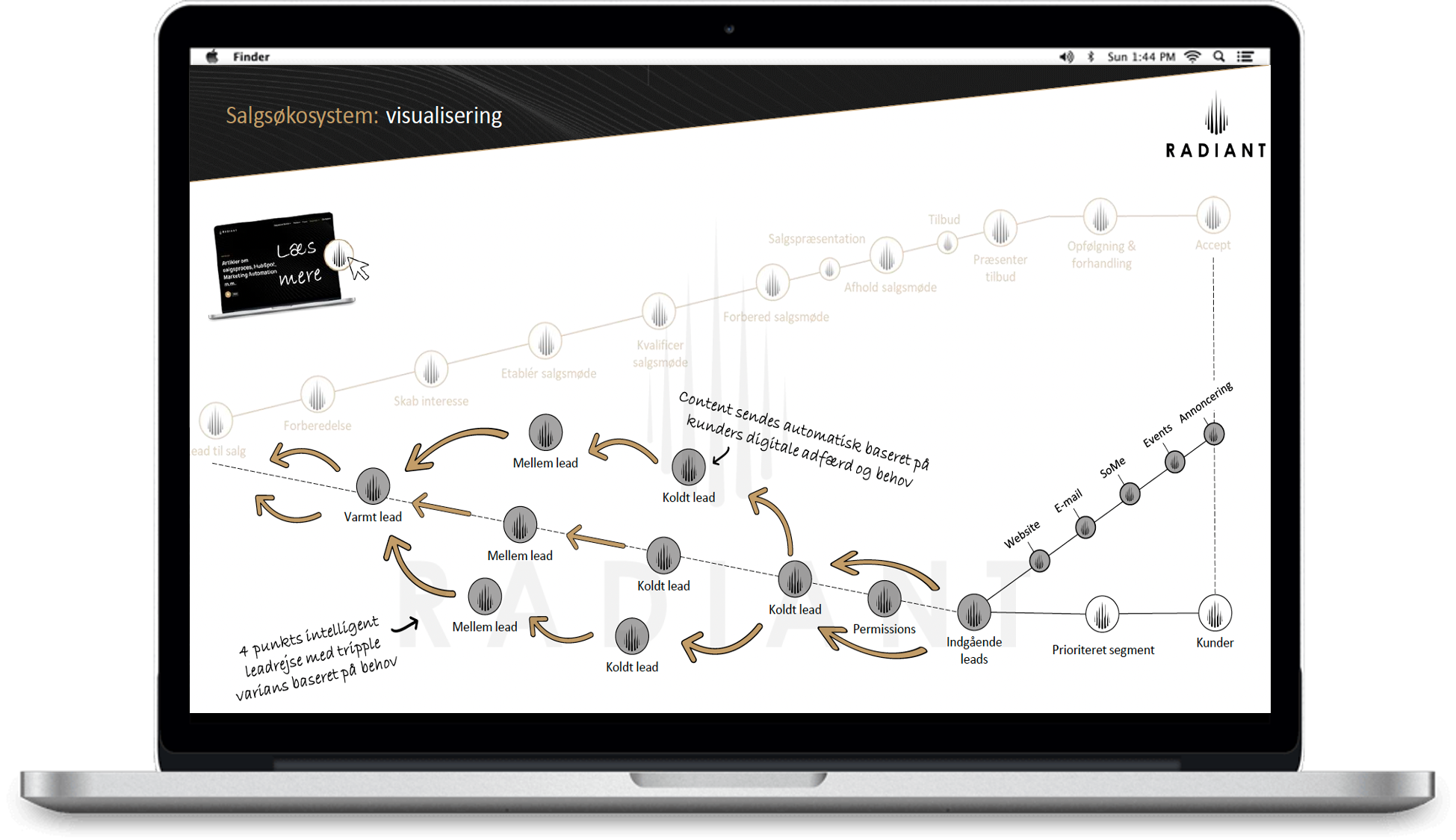 Lead Development Framework
Understand how you design effective marketing funnels by using this simple Lead Development Framework applied in HubSpot.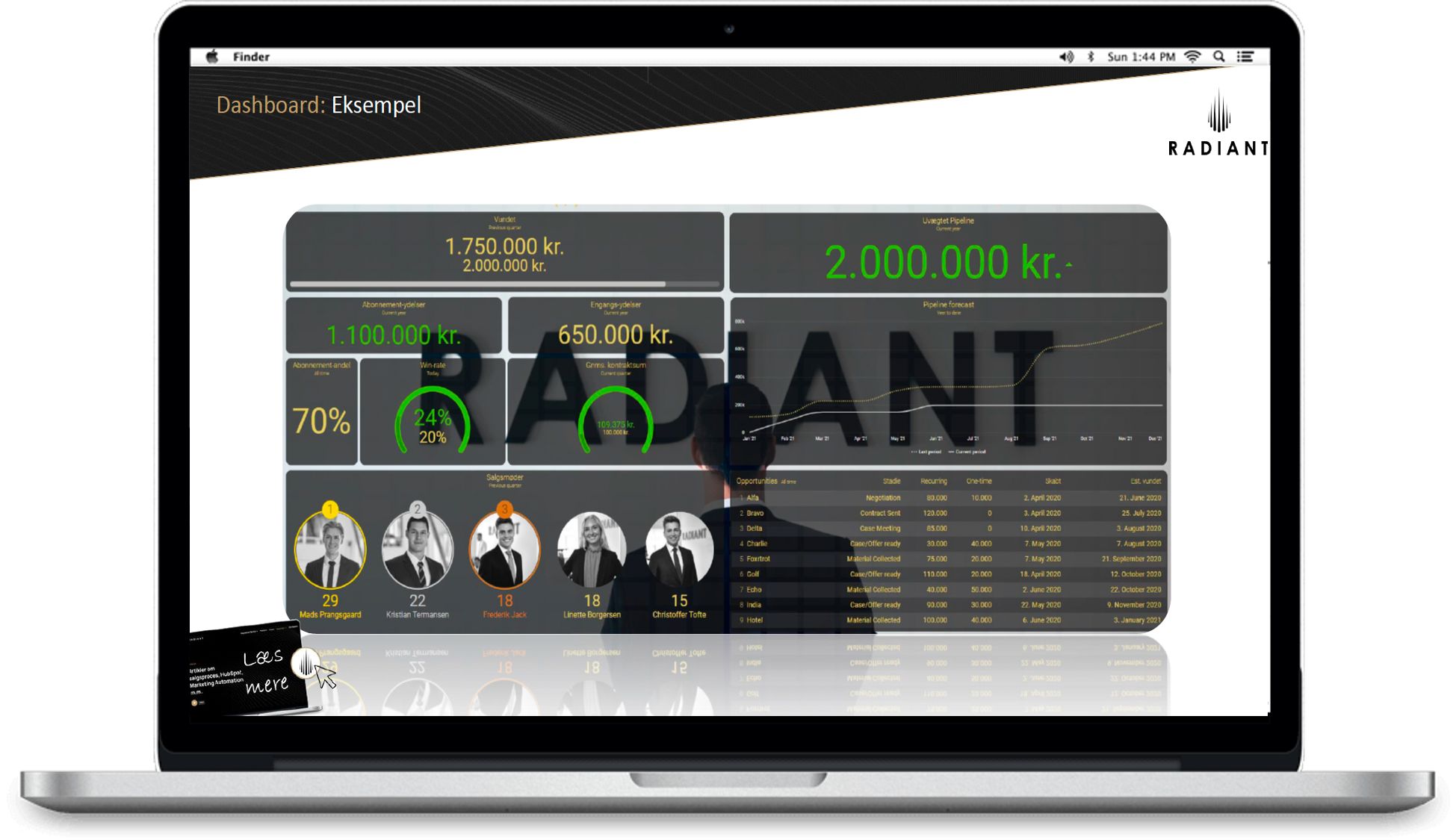 Dashboard for Sales
Our Sales Tool will give you inspiration on how to build a dashboard for sales designed to stimulate behaviour.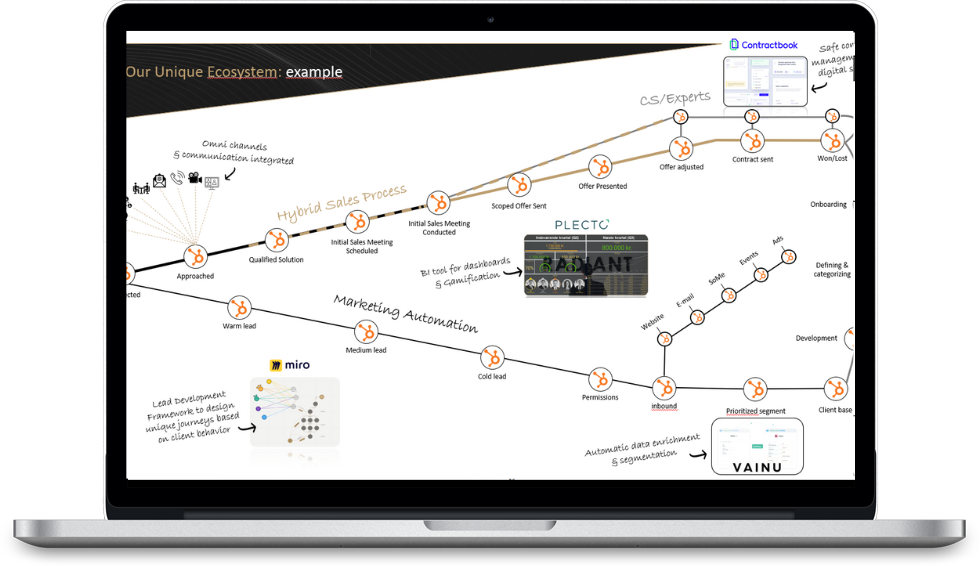 HubSpot Ecosystem Template
Download now and get a specific example of the Ultimate HubSpot Ecosystem! The HubSpot Ecosystem is the platform to grow efficiently.