HubSpot integrations & ENABLEMENT
Our best-of-breed HubSpot Integrations
HubSpot Integrations- & Enablement
Are you looking for ways to miximize the benefits of HubSpot's powerfull platform? We scope, setup, and enable the best Hubspot integrations. We are official partners with Lasso X, Vainu, Contractbook, Plecto, HubSpot , and Hintly, but can assist you with any integration you want.
Radiants HubSpot integrations enables your HubSpot to scale
HubSpot is a CRM platform that brings everything scaling companies need to deliver a best-in-class customer experience into one place.  With HubSpot, customers come first, customization is simple, and teams are connected through a unified CRM. As a HubSpot Partner, Radiant makes enables this through HubSpot integrations and enablement.
Integrate Contractbook with your HubSpot to maintain one source of truth and move data to seamlessly and automatically. Ensure flawless contracts in no time. Auto-generate contracts based on HubSpot data for faster contracts. Track the status of your contracts, and automate tasks or reminders to stay on top of any deal!

Find your future customers with actionable business data
Vainu collects raw data from millions of public and private sources, and unifies it to provide company information that is in-depth, reliable and actionable.
Vainu also provides the latest news on companies, and identifies the ones likely to become your customers. Vainu connects with the HubSpot and automates the tasks directly in HubSpot.


Get automated tasks relevant to changes
in your target market via Hubspot.
Discover new opportunities within your market.
With Lasso X you can find and add new leads to your B2B customer segment: Within the range of more that 60 different criteria (branch, size, key indicators, geographic's etc.), you can search and choose from all of the 800.000 Danish companies, who are currently in business.
With the Lasso X HubSpot integration, you will be notified directly, when there are relevant changes in your targets – so you know when to strike.

Empower your sales team. With data superpowers in HubSpot!
Revenue growth lies in the art of knowing your customers – both the existing and future ones. We provide your sales team with the perfect tool to meet every customer with data-based insights and knowledge that results in successful sales. Your ICP profile and their economic potential directly with hintly-scores in your HubSpot platform!

Gamification and dashboards to boost sales performance
Plecto is the only complete business performance platform that combines KPI visualization, gamification and coaching tools in one single, powerful solution. Use data from HubSpot to let Plecto empower everyone in your team and to visualize their performance in real-time KPI Dashboards that are always up-to-date – directly integrated with HubSpot. 
These are just a few examples of the many integration options available with HubSpot. We have extensive experience with HubSpot integrations and are ready to help you. Take advantage of these integrations today.
Radiants hubspot integrations
Top Tier HubSpot Integrations to enable growth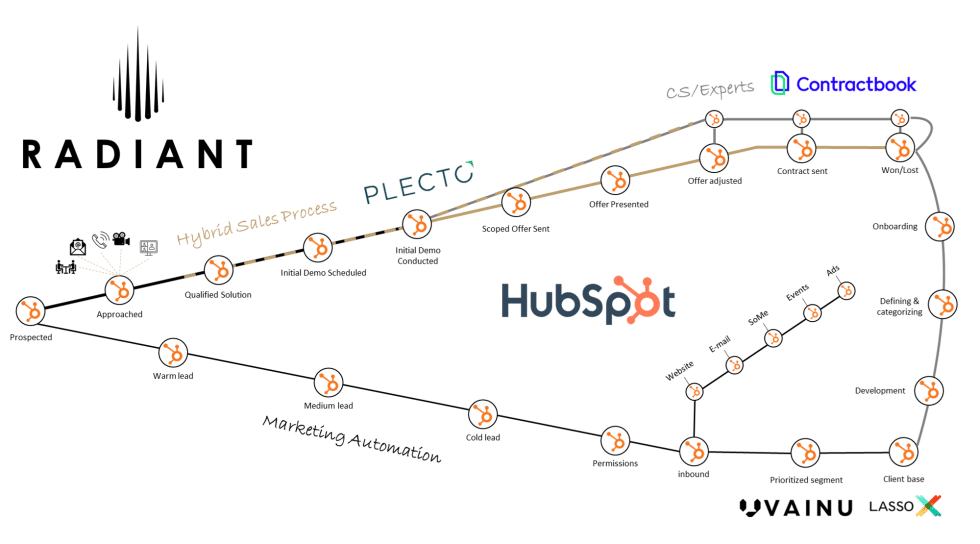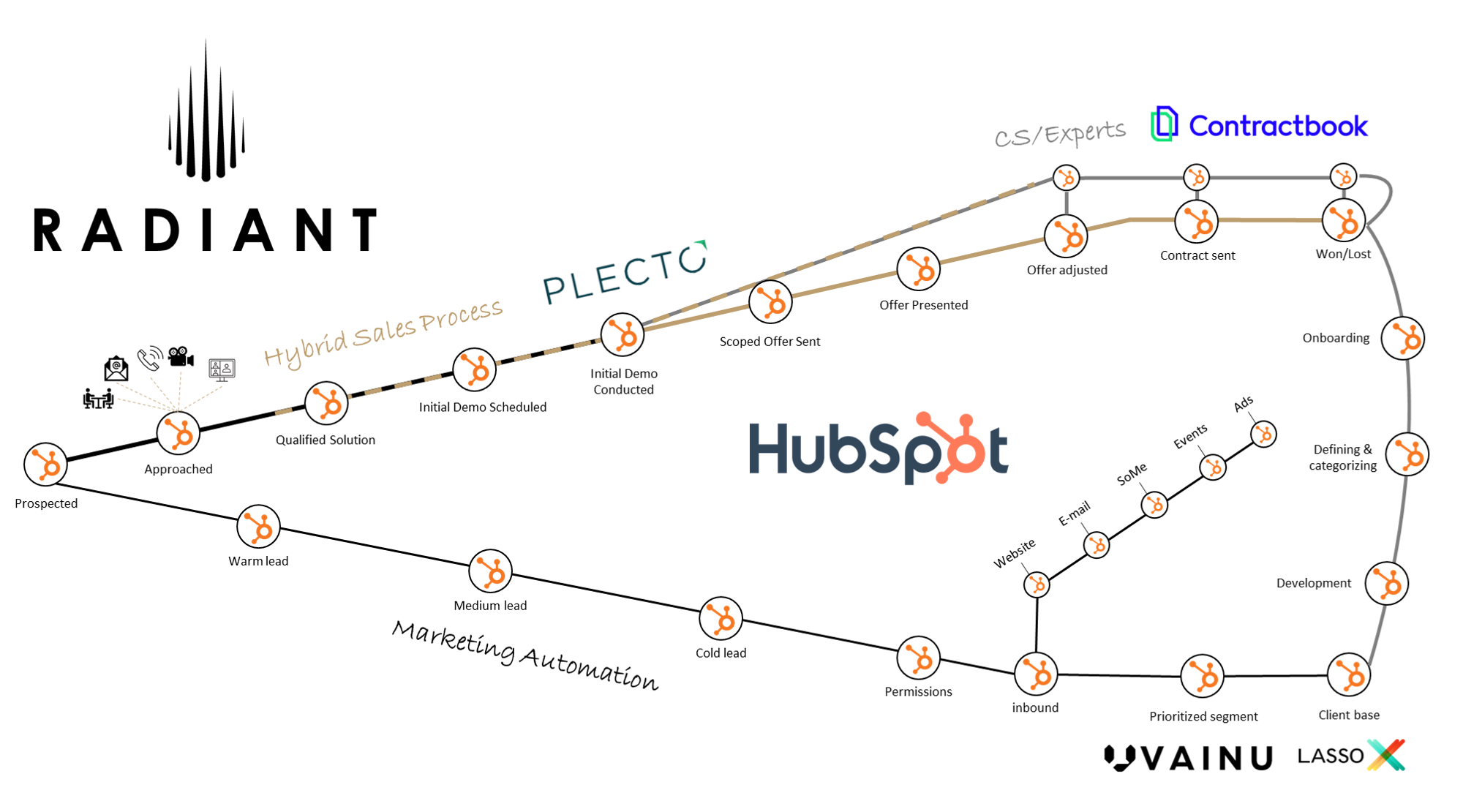 R

Sales as a Service with foundation in HubSpot Ecosystem

R

+ 20 HubSpot Cerfications, Trainer license, 5/5 stars

R

Top Tier HubSpot partner for Tech, SaaS, & Professional Services

R

Unique Partnerships securing the best ROI

R

+35 million DKK ARR generated through our Ecosystem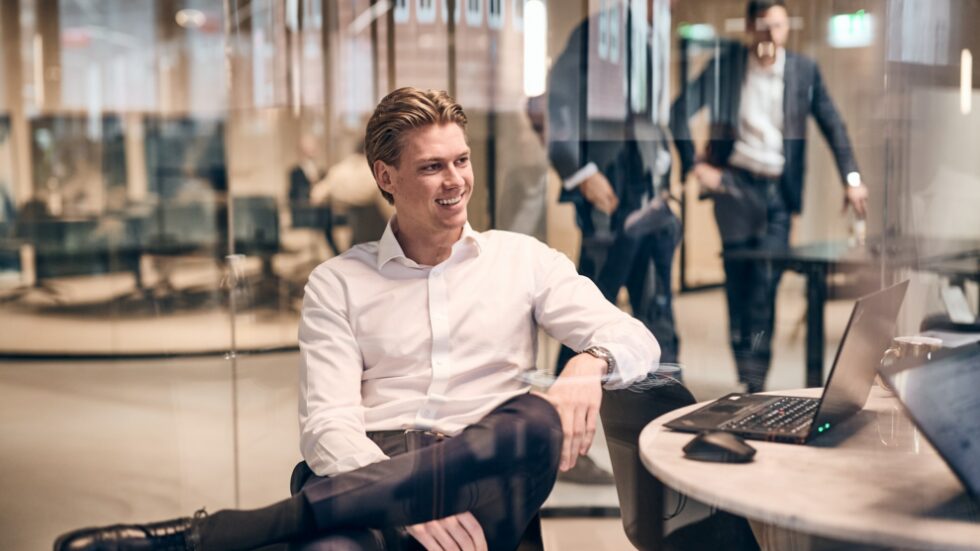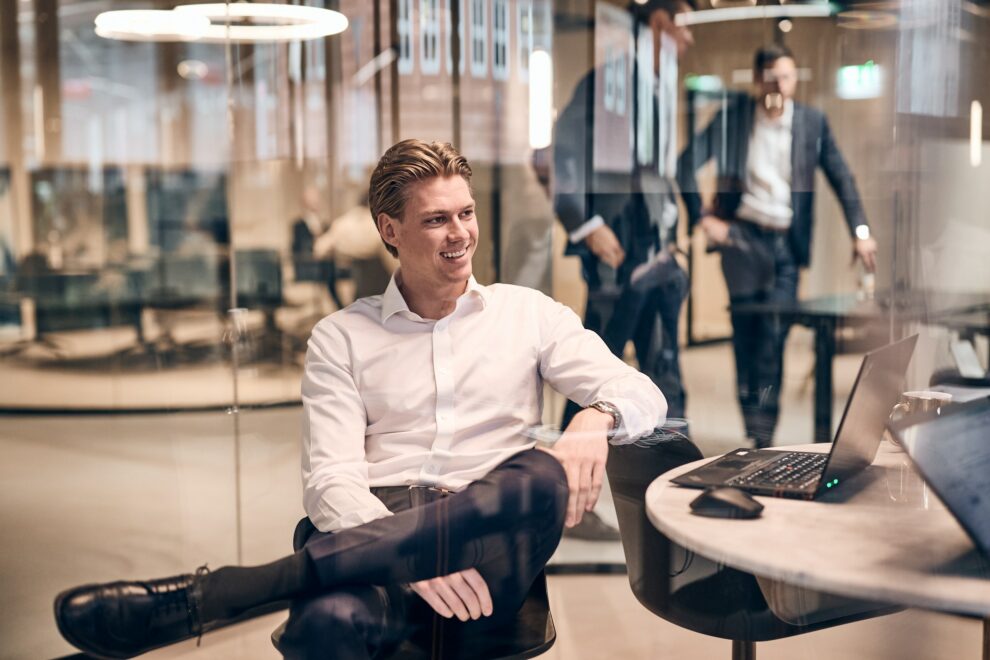 Who is Radiant?
We scale businesses
We scale businesses by implementing industry leading HubSpot Platforms and executing B2B sales with our  clients. Becuase we've accumulated thousands of datasets from actual sales and marketing we know what works in the Nordic market.
We practice what we preach: we don't just tell you what to do. We actually do it for you. 
R

We implement! enable! scale! The ultimate HubSpot platform

R

Leading HubSpot Partner with +25 HubSpot Certifications & 5/5 stars

R

B2B Sales as a Service with record-breaking ROI results

R

Founded in 2017. In 2023 we're 30 employees in DK and NO.

R

Purely for SaaS, Professional Services, Tech and Finance