HubSpot integrations & ENABLEMENT
Our best-of-breed
HubSpot Integrations- & Enablement
We scope, setup, and enable the best hubspot integrations through our partnerships with lasso x, vainu, contractbook, plecto, hubspot, and hintly. 
Radiants HubSpot integrations enables your HubSpot to scale
HubSpot is a CRM platform that brings everything scaling companies need to deliver a best-in-class customer experience into one place.  With HubSpot, customers come first, customization is simple, and teams are connected through a unified CRM. As a HubSpot Partner, Radiant makes enables this through HubSpot integrations and enablement.

Integrate Contractbook with your HubSpot to maintain one source of truth and move data to seamlessly and automatically. Ensure flawless contracts in no time. Auto-generate contracts based on HubSpot data for faster contracts. Track the status of your contracts, and automate tasks or reminders to stay on top of any deal!

Find your future customers with actionable business data
Vainu collects raw data from millions of public and private sources, and unifies it to provide company information that is in-depth, reliable and actionable.
Vainu also provides the latest news on companies, and identifies the ones likely to become your customers. Vainu connects with the HubSpot and automates the tasks directly in HubSpot.


Få tasks om ændringer på jeres targetmarket i HubSpot!
Opdag nye muligheder i markedet. Med Lasso X kan du finde virksomheder i dit B2B kundesegment: Søg blandt de 800.000 aktive danske firmaer på over 60 forskellige kriterier (branche, størrelse, nøgletal, geografi etc). Med Lasso X HubSpot integration får du direkte besked om relevante ændringer på dine targets, så du ved hvornår du skal slå til!

Empower your sales team. With data superpowers in HubSpot!
Revenue growth lies in the art of knowing your customers – both the existing and future ones. We provide your sales team with the perfect tool to meet every customer with data-based insights and knowledge that results in successful sales. Your ICP profile and their economic potential directly with hintly-scores in your HubSpot platform!

Gamification and dashboards to boost sales performance
Plecto is the only complete business performance platform that combines KPI visualization, gamification and coaching tools in one single, powerful solution. Use data from HubSpot to let Plecto empower everyone in your team and to visualize their performance in real-time KPI Dashboards that are always up-to-date – directly integrated with HubSpot. 
Radiants hubspot integrations
Top Tier HubSpot Integrations to enable growth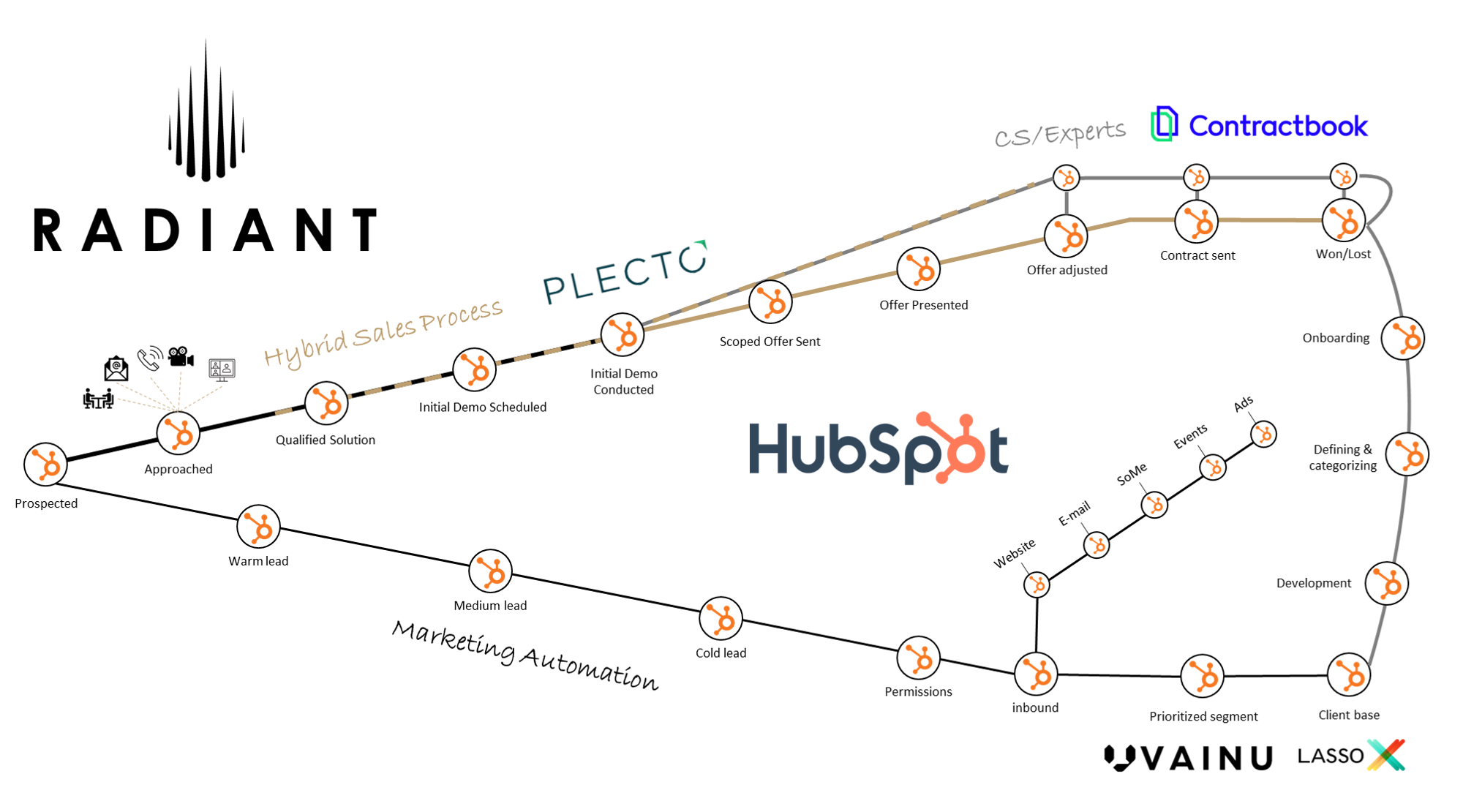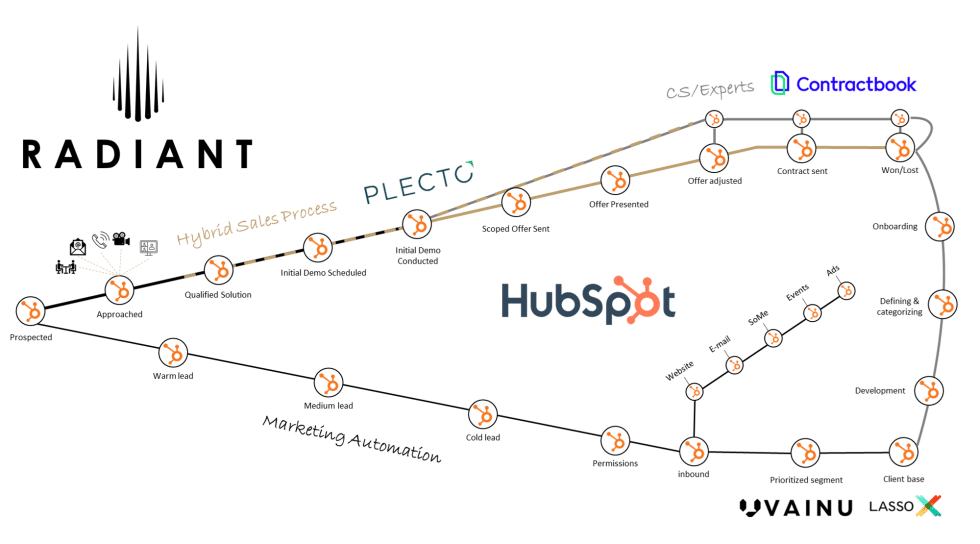 R

Sales as a Service with foundation in HubSpot Ecosystem

R

+ 20 HubSpot Cerfications, Trainer license, 5/5 stars

R

Top Tier HubSpot partner for Tech, SaaS, & Professional Services

R

Unique Partnerships securing the best ROI

R

+35 million DKK ARR generated through our Ecosystem
Radiant HubSpot Partner
clients