Events, Webinars, Podcasts, and much more!
Want to be the first to hear about new events?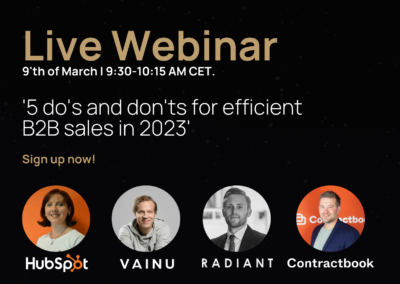 With Radiant, HubSpot, Vainu, and Contractbook | 9'th of March. With increased competition from multiple companies and a surplus of sales messages bombarding your prospects and customers, communication fatigue has become a challenge for sales teams. To avoid wasting time on unresponsive prospects, this webinar will provide 5 practical tips for ...