HubSpot is an easy and efficient CRM platform that can help businesses of all sizes and industries to manage and grow their customer base. A key feature of The HubSpot Sales Hub is the live chat function. It allows you to communicate with your website visitors in real time, providing them with immediate assistance and support. In this article, we'll delve into HubSpot Live Chat and its features and benefits. Furthermore, how it can help improve customer experience, decrease churn, and increase conversation rates among website visitors.
What is Live Chat?
For some, the question may sound very simple however, first of all, we will define it. Live Chat in this context is about communicating with your website visitors in real time. This is often through a little chat bubble in the lower-right corner where you can ask questions to the company's customer support.
What is HubSpot Live Chat?
So, what exactly is HubSpot live chat? In short, it is a tool that allows businesses to communicate with their customers via instant messaging on your website, providing them with real-time assistance and support – as mentioned above. Through this you can engage with your customers and respond to their concerns in a timely and efficient manner, improving the overall customer experience and driving customer satisfaction.
Therefore, HubSpot facilitates a feature so that you can engage with website visitors.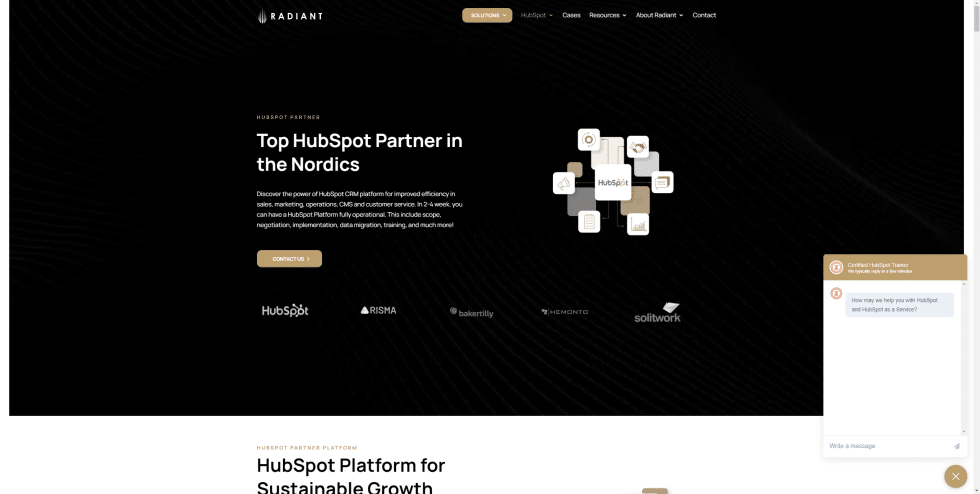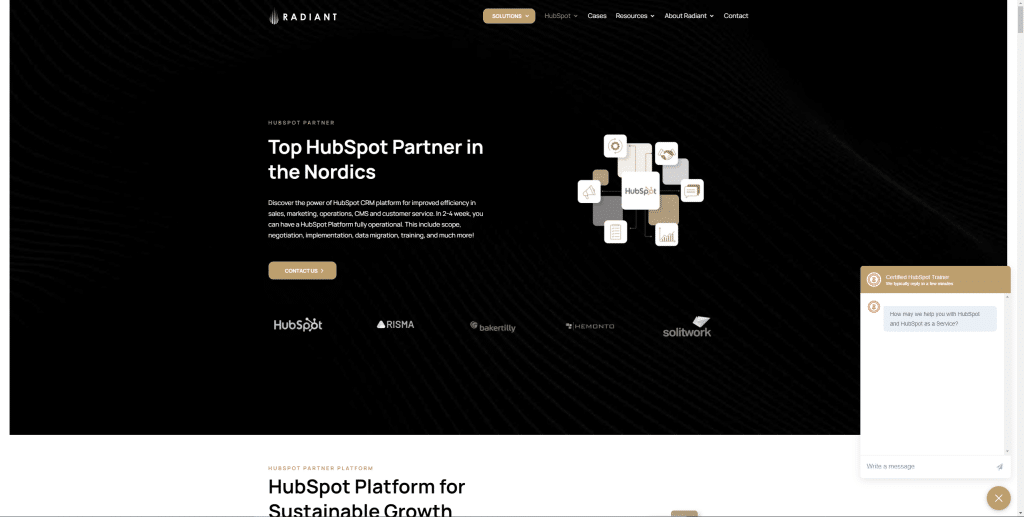 Why is HubSpot Chat Useful?
One of the key reasons why HubSpot live chat is useful is that it allows you to chat with website visitors and provide immediate assistance and support to your customers, which as you may know is satisfying as a page visitor that the company can provide guidance. With this, you can respond to customer queries and concerns quickly and efficiently, providing them with the information and support they need to make decisions and solve any problems they may be facing.
How to use it:
In terms of how to use HubSpot live chat, it is a relatively straightforward process. Here is a step-by-step guide:
Sign up for a HubSpot account and log in to your dashboard
Then go to the Conversations tab and then Chatflows
Here you need to select the Website
On the left select the live chat option
Now, you have different options to you can choose between. But if you want visitors to see the live chat immediately then click Live Chat
Now click next
If you have more than one inbox set up, you must choose the inbox' that you want and select them from the inbox dropdown.
On the left, you can select a language if you want the language to be in another language like "danish".
Follow the prompts to create a new chat flow, which will include setting up the welcome message, defining the chat triggers, and configuring the chat settings.
Once you have set up your chat flow, it will be activated and you will be able to start engaging with your customers in real-time
Read here for more information about how to create a live chat.
Who uses HubSpot Live Chat?
HubSpot live chat is a popular feature among many businesses, particularly those in the B2B space. When the webpage does involve demos, platforms and complex products it allows you to connect with your visitors in real-time which can be a game changer considering customer experience and conversion rate.
In relation to live chat, it could be relevant to read more about Conversational Bots.
Specific Example
One specific example of where HubSpot live chat can be relevant is for a SaaS company that offers a platform for managing and analyzing large amounts of data. In this situation, the live chat function could be used to provide immediate assistance to customers who are having trouble using the platform or understanding the various features. This can help the company boost its growth by ensuring that its customers are able to fully utilize its product and achieve their desired results.
We also tend to see visitors are more likely to come up with product recommendations or errors through live chat – which indeed are valuable.
Is it easy to use?
Using HubSpot live chat is not difficult, and it can be easily integrated into a company's existing website or customer support platform. Radiant, as a top-tier HubSpot partner, can help businesses implement the live chat function and ensure that it is fully optimized for their specific needs. Our team can help you scale your customer support operations and provide ultimate support to your customers. Overall, HubSpot live chat is an excellent tool for businesses that want to provide timely and effective support to their customers.